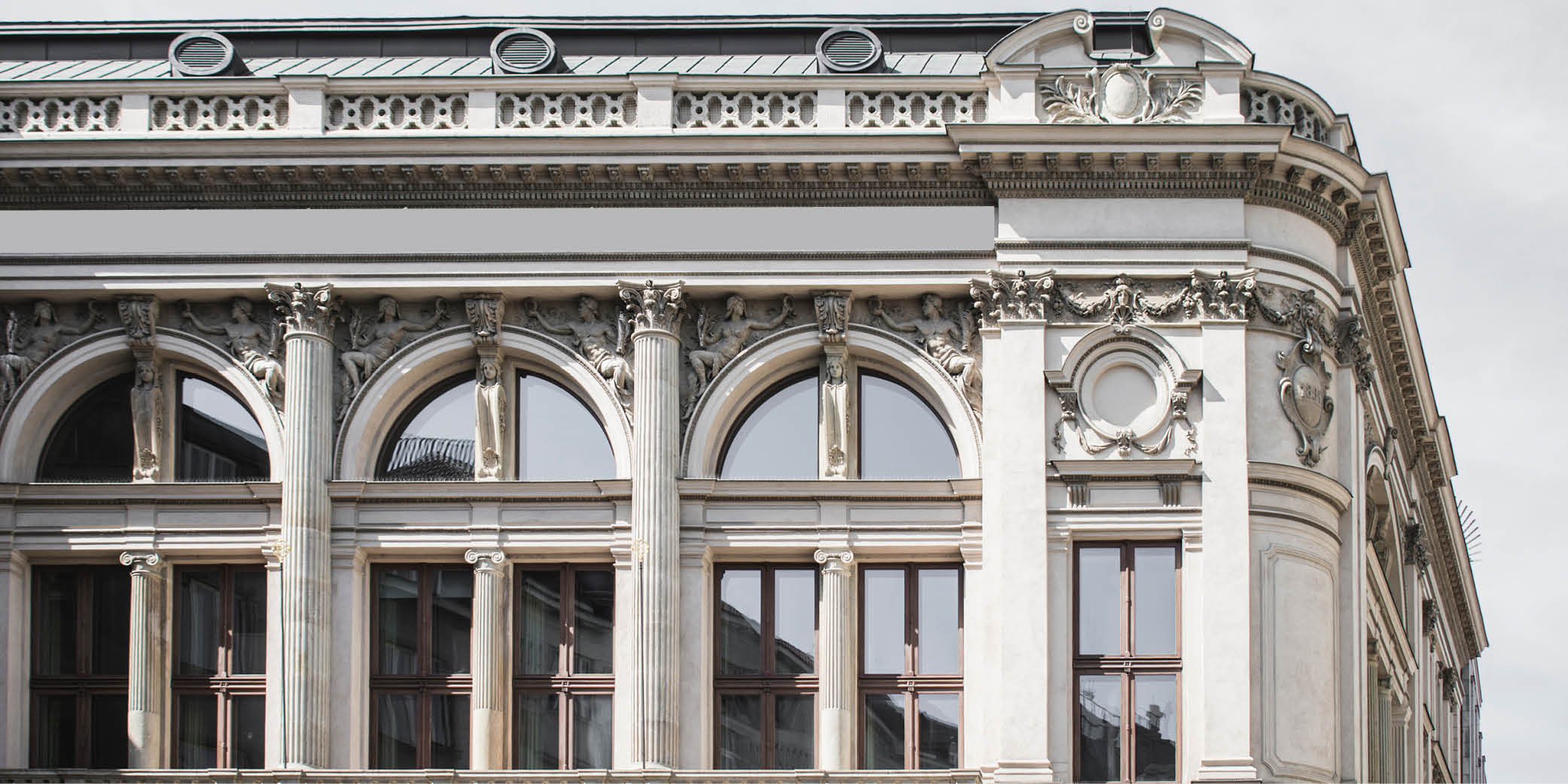 Subscribe to our mailing list
Update your subscriptions for Grant Thornton publications and events.
Introduction
The European Banking Authority (EBA) is implementing a new policy strategy regarding institutions' Pillar 3 disclosures. The new Pillar 3 disclosures aims to promote transparency and enhance institutions' management of Environmental, Social or Governance (ESG) risks. The EBA is encouraging institutions to foster an awareness of the important role ESG risks play in the transition to a greener economy.
The EBA Pillar 3 disclosure framework:

The Pillar 3 disclosure framework promotes transparency as a main driver of market discipline in the financial sector. It aims to minimise information asymmetries between institutions and the users of the information disclosed by such institutions. Finally, it aims to shed light on institutions potential risks, uncertainties and the vulnerabilities faced by such institutions. The prudential disclosures on ESG matters should enable users of the information, such as investors and stakeholders, to compare sustainability performance, ESG related risks and financial activities across institutions.
Regulatory Background
In March 2018 the European Commission (EC) published the Sustainable Finance Action Plan which subsequently triggered several legislative initiatives on ESG disclosures in the EU.
The Capital Requirements Regulation (EU) No. 575/2013 (CRR) includes a requirement to disclose prudential information on ESG and is addressed to institutions considered 'large' with securities traded on a regulated market of any Member State. A 'large' institution is one which meets any of the following criteria:
It is a Global Systemically Important Institutions (G-SII);
It is identified as another systemically important institution (O-SII);
It is one of the three largest institutions, in terms of the total value of assets, in the member state it was established;
The total value of its assets is equal to or greater than €30 billion.
The EBA published the draft implementing technical standards (ITS) for the Pillar 3 Disclosures on ESG risks and held a three-month consultation that ran from March to June 2021.
Draft Implementing Technical Standards
The draft ITS proposed in the consultation paper include templates and instructions for a range of quantitative and qualitative information. The templates included in the draft ITS are as follows: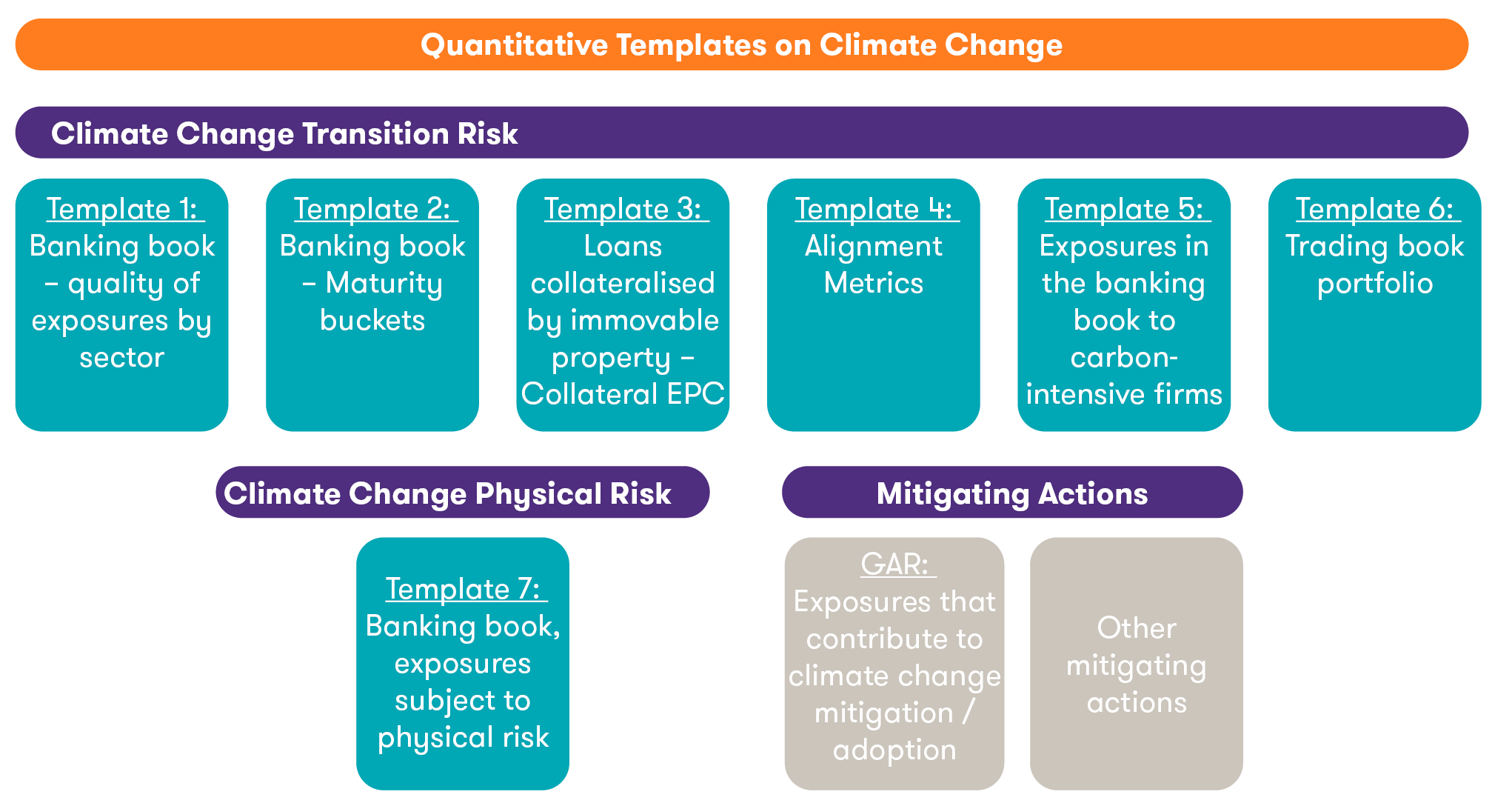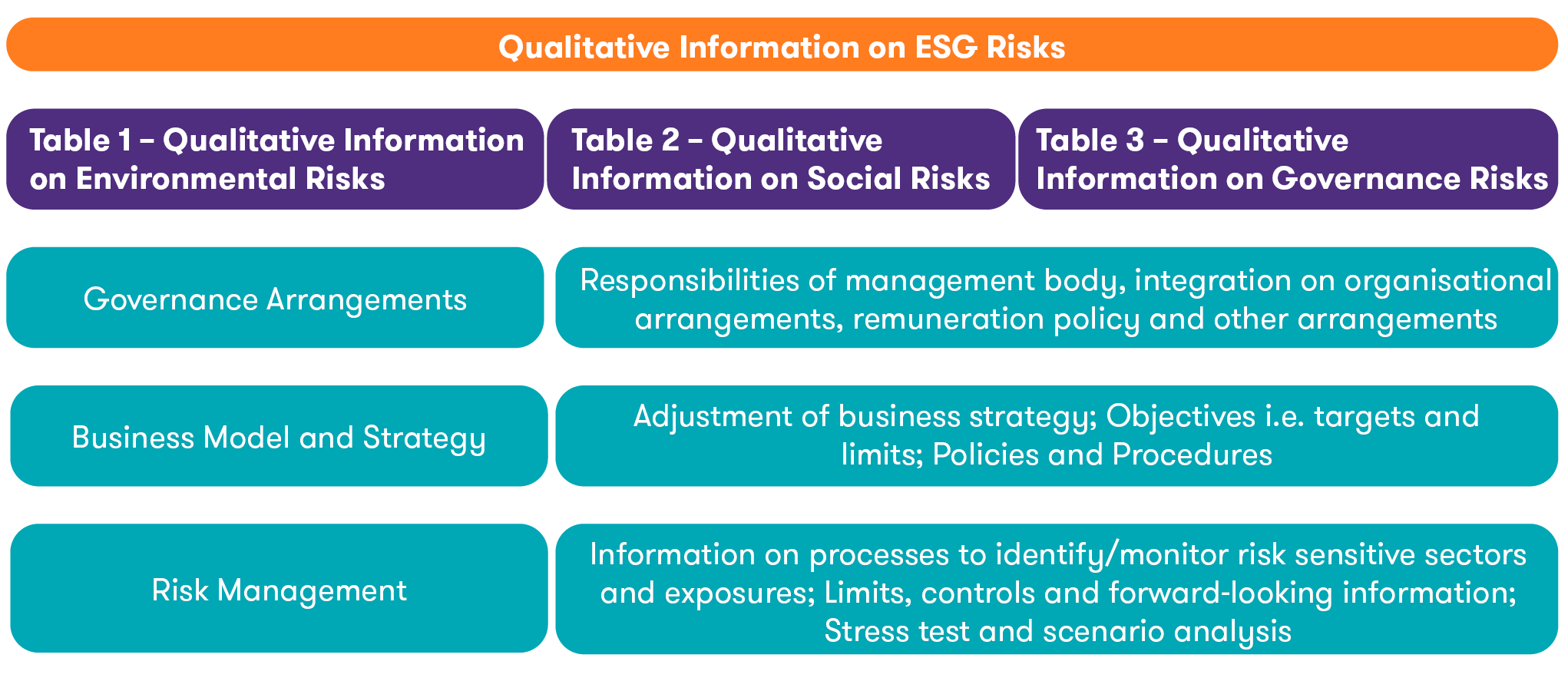 What entities are in-scope?
The entities in-scope are large banking institutions with securities traded on a regulated market of any Member State. The entities will be required to disclose the following:

Timeline
These disclosures are applicable from 28 June 2022, with the first set of disclosures due by 31 December 2022. The disclosures will be required biannually thereafter (i.e. by 30 June and 31 December each year).
Why Grant Thornton
Grant Thornton's Financial Services Risk, Consulting and Advisory teams are comprised of dedicated experts who are experienced in supporting banks and investment firms with a variety of regulatory and ESG challenges.
In particular, our industry-leading Prudential Risk, ESG experts and Consulting team understands that regulation continues to drive the strategic agenda for banks and investment firms. ESG and other sustainability related areas are likely to be high on the regulatory agenda for years to come. They specialise in assisting clients across the financial services sector in navigating through the maze of regulation and support clients to identify regulatory obligations and work towards full compliance balanced with your business needs.