Banking has become a truly global industry. Not just in the sense that there are global banks but also in the way regulation has become an increasingly internationalised activity.
Irish banks are now dealing with regulation from the Central Bank of Ireland, the European Banking Authority, the European Central Bank and its Single Supervisory Mechanism and a range of other bodies which regulate the way in which they prepare and present accounts.
The risk functions within the banks have grown significantly in order to ensure that regulatory challenges are met. The industry is also improving operating models and the way in which it captures, stores, handles, and utilises data in order to be able to extract the information it requires to meet both business and regulatory requirements.
There is also the imminent prospect of increased competition from non-banking players. Already, private equity has moved into some of the higher value lending spaces previously seen as almost exclusively the property of the banks. Payments services, foreign exchange and other areas are now attracting competitors from both the finance and technology worlds.
High levels of banking regulation in a small market like Ireland make it less attractive to new entrants. On the other hand, new nimbler players from outside of the traditional banking sector are more likely to enter a market seeking to build niche positions in areas where a lack of competition has driven operating costs and margins to artificially high levels.
This interaction between regulation and competition is likely to remain a focus for Irish and European regulators and supervisors for some time to come.
Why Grant Thornton?
Grant Thornton works with banking sector clients to assist them in meeting the challenges posed and avail of the opportunities generated by this rapidly evolving environment. Our expertise spans the full range of banking activities as well as the regulatory sphere and our global reach means we can bring international experience to bear on behalf of our Irish based clients.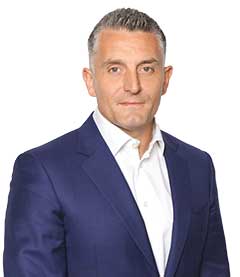 Subscribe to our mailing list
Update your subscriptions for Grant Thornton publications and events.