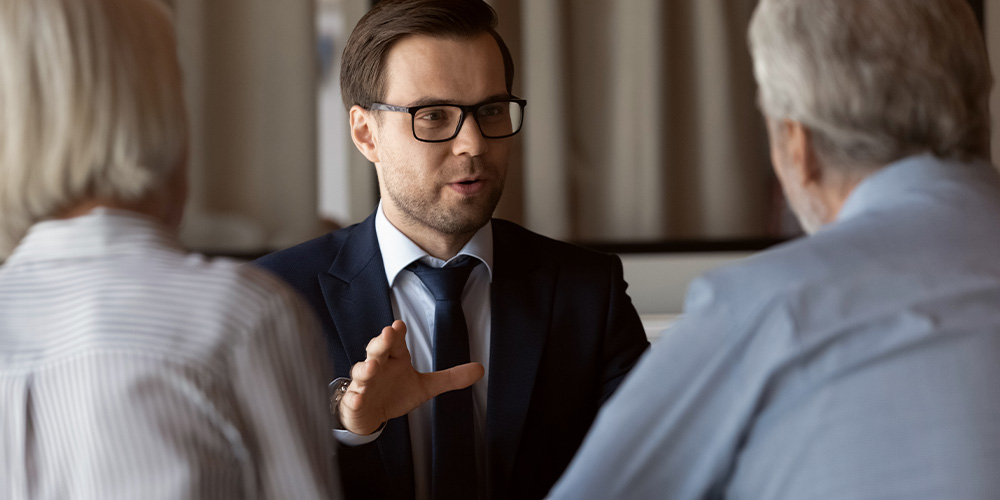 On 28 April 2021, the Irish Government transposed IORP II (Institution for Occupational Retirement Provision), an EU directive on the activities and supervision of pension schemes, into law.
Subscribe to our mailing list
Receive the latest insights, news and more direct to your inbox.
IORP II aims to improve the way occupational pension schemes are governed, to enhance information transparancy to pension savers and to clarifiy the procedures for carrying out cross border transfer activities. It sets minimum standards for the management and supervision of pension schemes to protect the entitlements of members and beneficiaries with a focus on enhancing governance structures. It also ensures that trustees and employers have adequate procedures—from internal controls to setting policies for risk management frameworks— in place. In Ireland, group pension schemes were required to be compliant with the directive on 1 January 2023.
Under the IORP II Directive, pension schemes are subject to more extensive regulation and are required to implement a number of requirements, namely the appointment of key function holders for both risk management and internal audit and the implementation of additional policies and procedures around governance and monitoring.
Meeting IORP II Obligations with Grant Thornton
Grant Thornton's team of experts are ready to assist you in meeting your obligations and resourcing these functions. We can ensure the adequate governance and control of operations within your pension scheme and act as a support to trustees, employers and members.
We are able to draw upon a large team of qualified, experienced key function holders—all of whom meet the fit & proper requirements under the Directive for trustees of occupational pension schemes and trust retirement annuity contracts issued by the Pensions Authority (in November 2021).
Grant Thornton are currently appointed as key function holder to over 200 pension schemes, some of which are amongst the largest in Ireland. These schemes range from master trusts, defined benefit and defined contribution schemes (administered and self-administered), annual voluntary contribution schemes (AVC) to retirement annuity contracts (RAC). This breath and complexity of client schemes affords us an unrivalled view of the pensions market, and we can leverage this insight to bring the recommendations and efficiencies we observe to our clients. Additionally, Grant Thornton brings exceptional value to our clients through our ability to assist in all matters that might arise from an audit by drawing upon a large team of subject-matter experts across our IT, outsourcing, risk, AML and actuarial teams.
We are committed to delivery of these services to the pension fund industry and wish to provide our clients with a service offerings that is both cost effective and proportionate to the scale and complexity of their scheme.
Internal Audit and Risk Management Key Function Holder Roles
We at Grant Thornton recognise the importance of the successful appointment of both the internal audit and risk management key function holder roles and have adopted an approach that is supported by appropriate oversight, a team of internal audit and risk management experts, subject-matter experts and a robust methodology.
Internal Audit Function Holder
The internal audit key function holder will carry out the following duties to provide best-in-class leadership and oversight to the scheme:
Assess that governance and risk management are operating effectively;
Provide assurance that controls have been adequately defined;
Identify any control weaknesses and make resolution recommendations;
Monitor regulatory compliance;
Challenge current practices as appropriate;
Identify areas where training is required;
Document and report on findings; and
Attendance and reporting at trustees meetings as required.
Risk Management Function
The risk management key function holder will carry out the following duties to provide best-in-class leadership and oversight to the scheme:
Assist the trustees in the development of a risk management policy;
Preparation of an own risk assessment;
Collaborate with the trustees and appointed internal audit key function holder to gather the necessary information to identify the scheme's risks;
Assist the trustees in the measurement and quantification of these risks;
Propose potential controls that may mitigate any risks identified;
Proactively monitor the ongoing management of identified risks and keeping trustees appraised of their status; and
Attendance and reporting at trustees meetings as required.
Our Engagement Team
Every pension scheme is different with unique objectives, challenges and risks. Our dedicated team will adapt its service offering with pragmatic advice and solutions to ensure every scheme irrespective of scale can meet its regulatory obligations.