While often viewed as relatively straightforward, VAT is probably the most complex of all taxes which companies have to deal with.
This is particularly the case for the property and financial services sectors where VAT can have a profound impact on the cost of a transaction or the viability of a product depending on how the issue is approached.
Our Services:
Grant Thornton's team of indirect tax specialists helps a range of clients across a variety of sectors including pharmaceuticals, financial services, construction and property and food to navigate these complexities. We ensure they manage their tax affairs in the most efficient way possible whilst remaining fully compliant at all times. In some cases, we file returns on behalf of clients, in others we will assist them to minimise VAT exposure and maximise VAT recovery.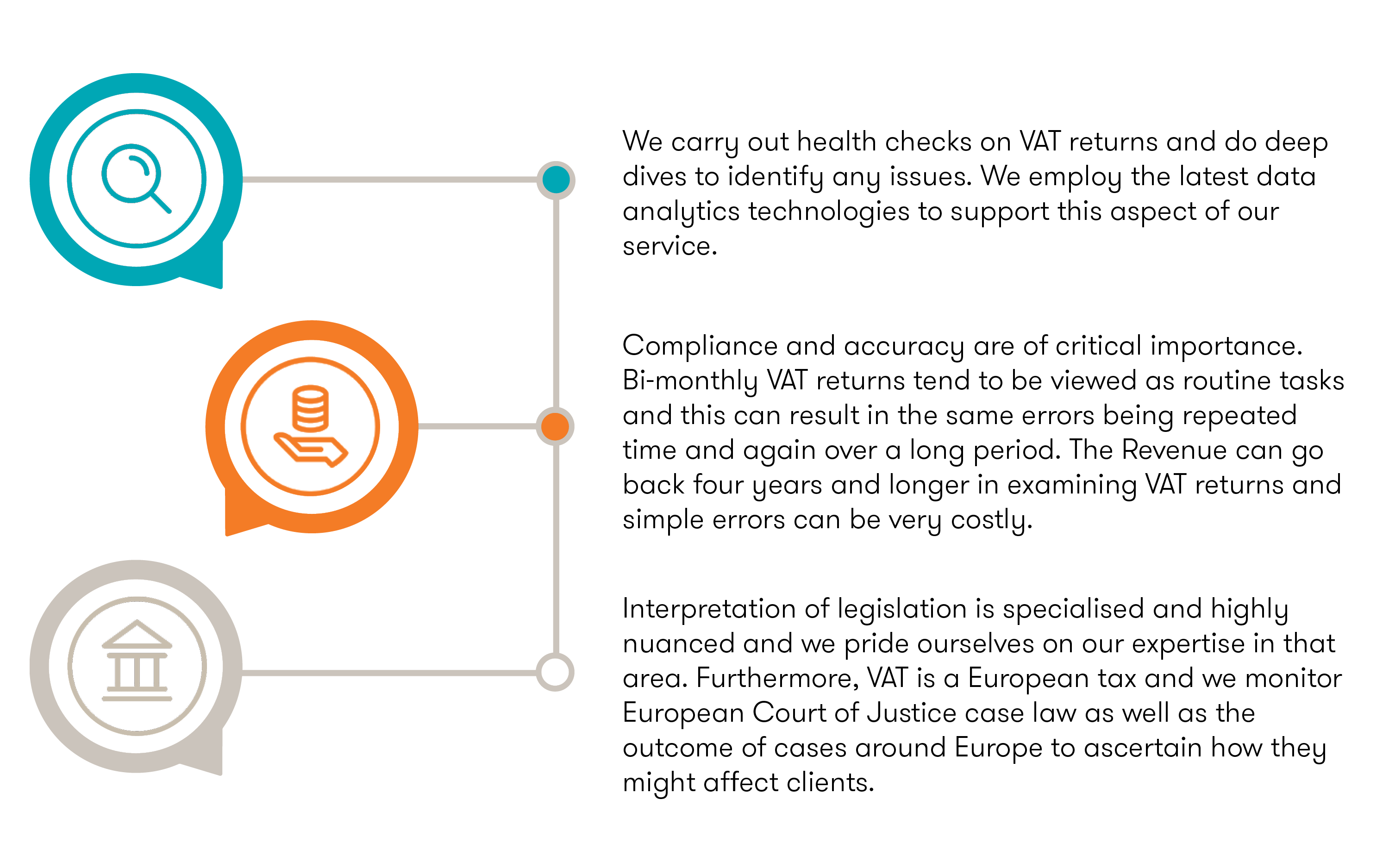 Subscribe to our mailing list
Update your subscriptions for Grant Thornton publications and events.