The accelerating pace of regulatory change and growth in the financial services sector along with the introduction of mandatory audit rotation for Public Interest Entities (PIEs) has contributed to a significant expansion of our Financial Services Audit offering in recent years.
Led by a team of dedicated financial services audit partners and directors, the team has grown to now consist of more than 150 financial services audit professionals who provide a range of key services to regulated entities across the financial services sector including banks, insurance companies, asset managers, funds, Special Purpose Vehicles (SPVs), credit unions and emerging fintech players.
Growth has been particularly strong over the past three years, mainly driven by our unique service offering.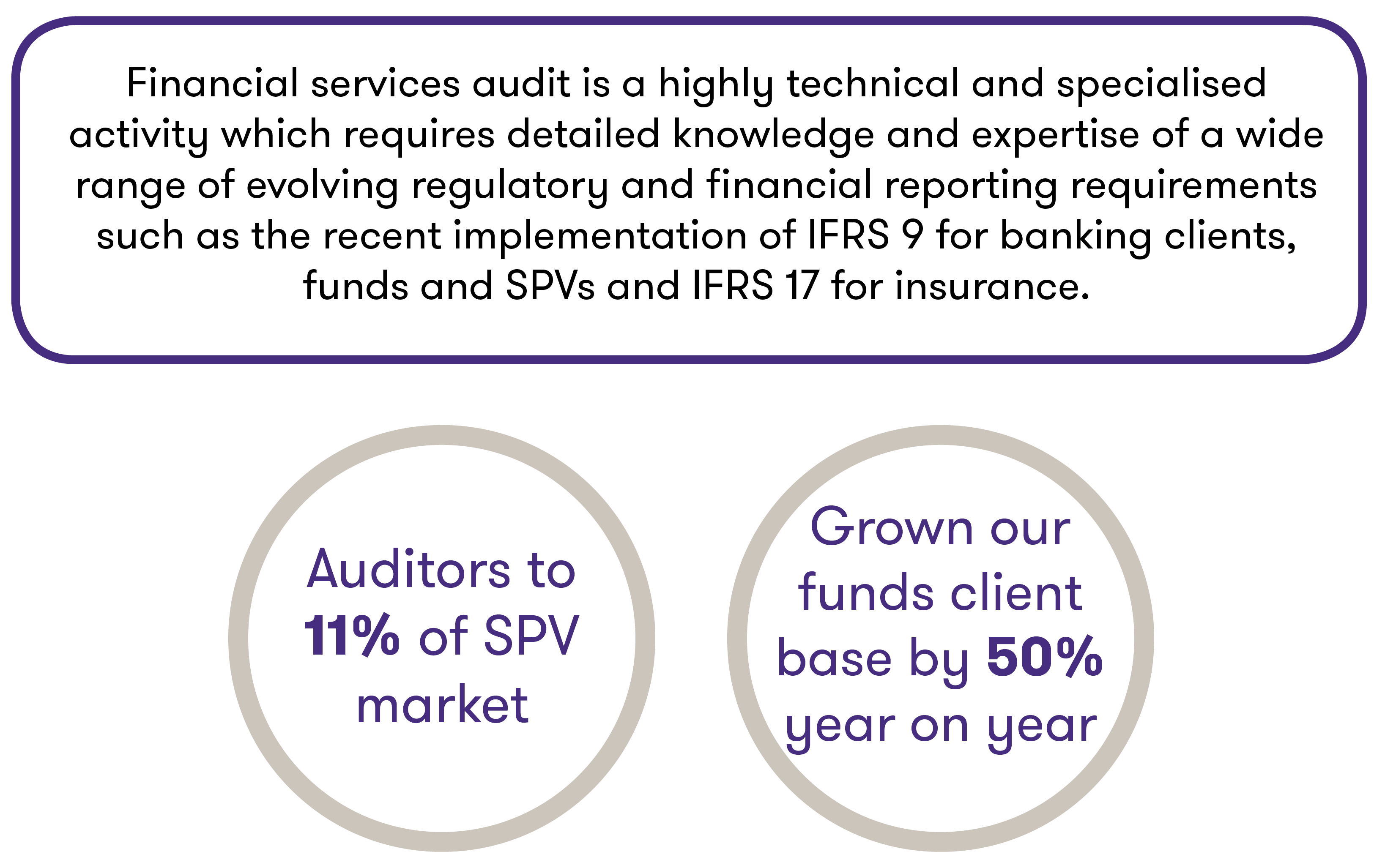 Our blend of experience, expertise and efficiency has seen the Financial Services Audit business grow by 50% over the past two years having been particularly successful in the special purpose vehicle (SPV) and Section 110 markets during that time. In addition, we are now the auditors to 19% of the registered credit institutions in Ireland and have significantly grown our insurance company audit client base.

Subscribe to our mailing list
Update your subscriptions for Grant Thornton publications and events.