The financial services sector has transformed in recent years. Against a backdrop of increasing regulation, dynamic markets, an increasingly sophisticated consumer and new digital technologies, our clients face the challenge of improving performance whilst transforming traditional business models in a sector which was relatively stable for generations.
Grant Thornton's Financial Services specialists offer Audit, Tax and Advisory services across the Banking, Insurance, Aviation and Asset Management sectors. Our strength lies in our unique team which brings a wide range of experience with backgrounds in industry, regulation, professional practice and academia. In addition to this, Grant Thornton's global reach is expansive, with a presence in all of the major financial centres and more than 100+ markets around the world.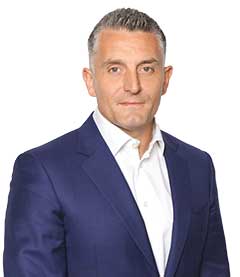 Get in touch
Partner - Head of Financial Services Advisory
Subscribe to our mailing list
Receive the latest insights, news and more direct to your inbox.