Grant Thornton's global team of asset management professionals services more than $1 trillion in assets. We have a major presence in all of the world's leading funds management, operations, distribution and servicing centres.
Our clients range from large scale global institutions based in Ireland to boutique firms which focus on niche competencies. They include venture capital, infrastructure, alternative investment funds, exchange trade mechanisms, listed equity, credit and direct lending managers distributing to institutional and retail investors. We support them in both their Irish businesses and their activities throughout the world.
We also service leading administrators and custodians, platform providers, proprietary managers, fund regulators, central securities depositories and asset management technology firms.
These clients choose Grant Thornton for our comprehensive understanding of their needs, global coverage when required, and our service model which delivers the full range of audit, tax, advisory and support services through a single point of contact.
Those services include: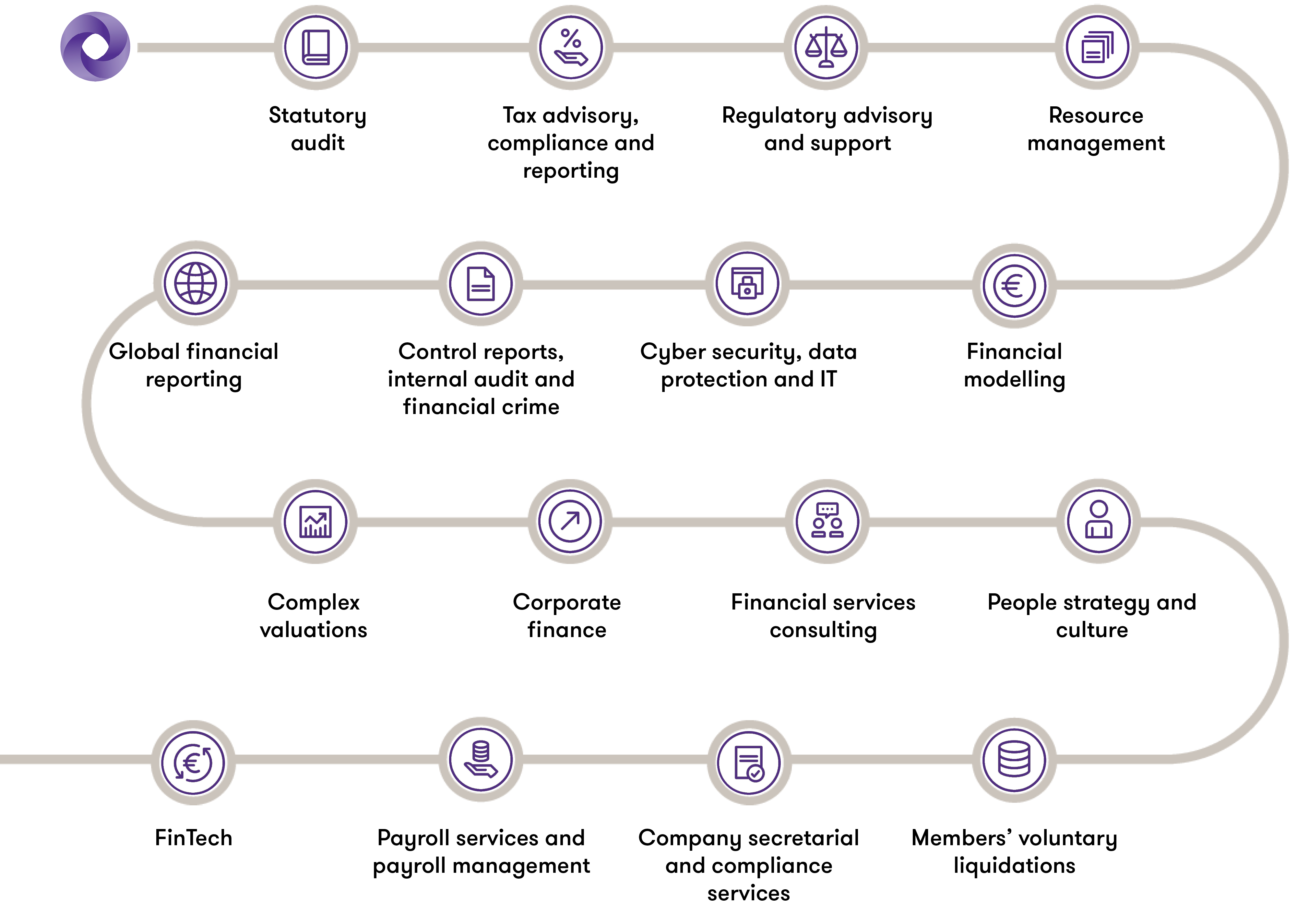 Clients can decide which services they wish to avail of and our 300 strong asset management team delivers them seamlessly as part of one offering. In addition, we leverage the global expertise of our 700 offices around the world to bring best in class solutions to our asset management clients.
Subscribe to our mailing list
Update your subscriptions for Grant Thornton publications and events.