The global tax landscape is changing. Technology is disrupting all aspects of business today and traditional tax functions are struggling to keep up.
To remain competitive, organisations need to consider how technology and data can be harnessed to meet these demands. At the same time, organisations are finding themselves overwhelmed by the 2.25 quintillion bytes of data created by consumers around the world every day.
Tax authorities are already using data from a variety of sources to develop a more complete picture of companies' tax profiles. They are using advanced data analytics to identify industry trends and flag up anomalies with individual companies. Companies need to be a step ahead and be able to use the same data analytics and other techniques to ensure compliance and to assist with informed business and tax decisions.
Our Services: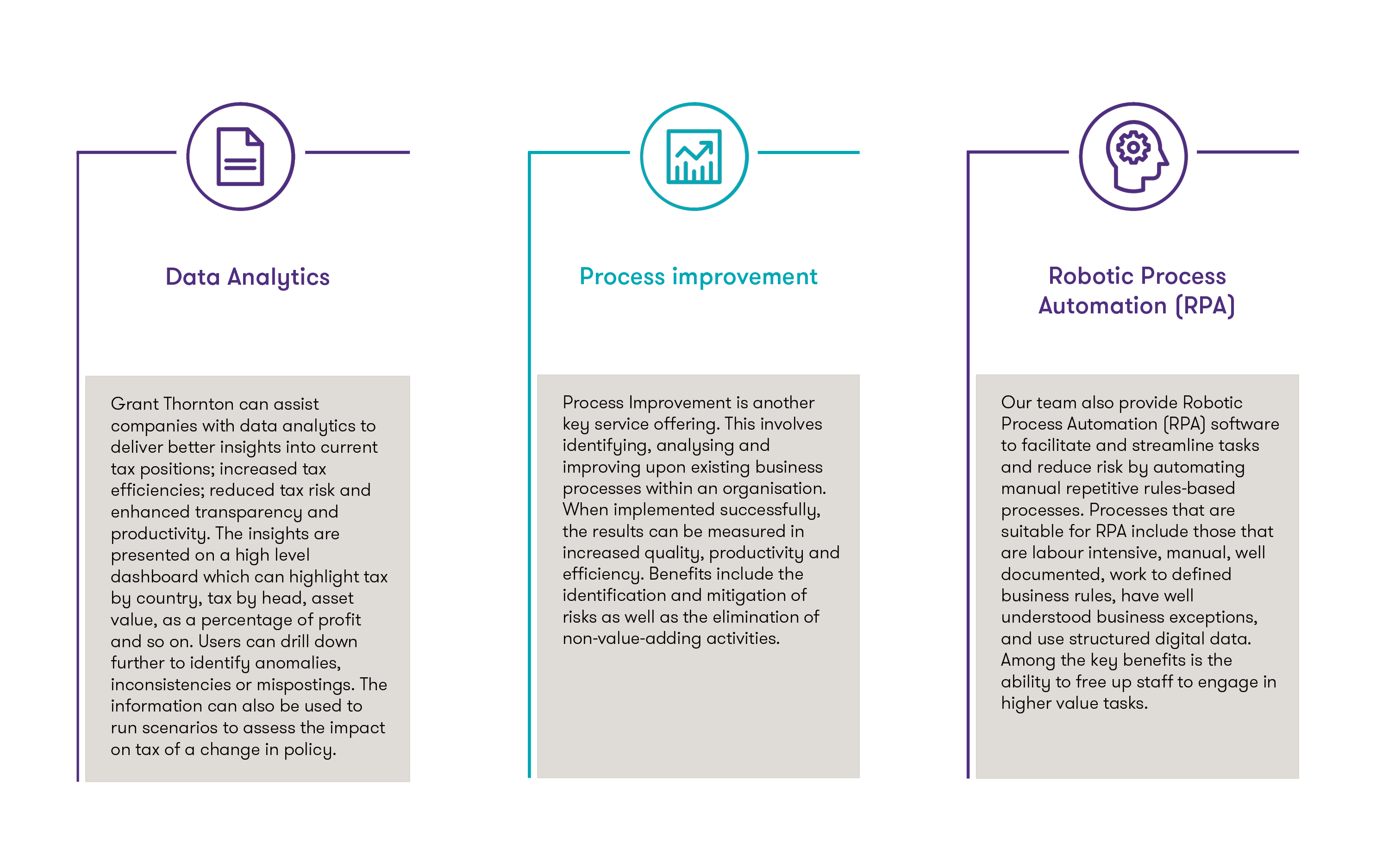 Subscribe to our mailing list
Update your subscriptions for Grant Thornton publications and events.