Stage two of the reconciliation process for the Temporary Wage Subsidy Scheme (TWSS) will begin in mid-March 2021. The reconciliation statements received by employers from Revenue will either agree or disagree with your claims and calculations. Employers will have until the end of June to respond.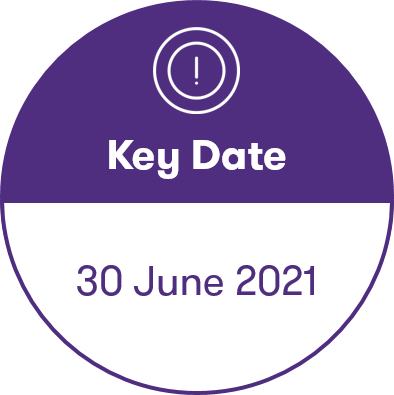 Reminder on Stage 1
For stage one of the reconciliation process employers were required to report to Revenue the actual TWSS amounts paid to employees. If you have not already completed stage one, you should do so now. Failure to provide the relevant details to Revenue may result in Revenue recouping the TWSS paid and related interest charges. Revenue are writing to employers this week who have yet to respond or who did not respond with sufficient data.
What to expect under Stage 2
Originally Revenue had planned to begin the process in January 2021 but due to delays in Stage 1, reconciliation statements are expected to issue to employers beginning the week of 22 March 2021.
The reconciliation will be on the TWSS amount refunded by Revenue to employers versus the amount of TWSS paid by employers to employees. Once all of the information on the actual amount of the subsidy paid to employees is reported to Revenue by employers, they will examine all of the J9 payslips submitted by employers and compare them to the subsidy amounts paid to employers.
Once received, employers have until the 30 June 2021 to:
Accept the reconciliation calculation issued by Revenue in Revenue's Online Services (ROS)
Make corrections to payslips if necessary
Make an enquiry through MyEnquiries
Once an employer accepts the reconciliation calculation a Statement of Account will be sent to their ROS inbox. This will require employers to pay any additional amount owed to Revenue or if necessary, they will be paid any additional amount owed by Revenue to them.
How we can help
Grant Thornton's specialist Covid-19 supports team can assist employers with resolving any queries or claims. We can reconcile the Revenue Statements and advise on any potential disclosures or claims to be made.
Timeline of TWSS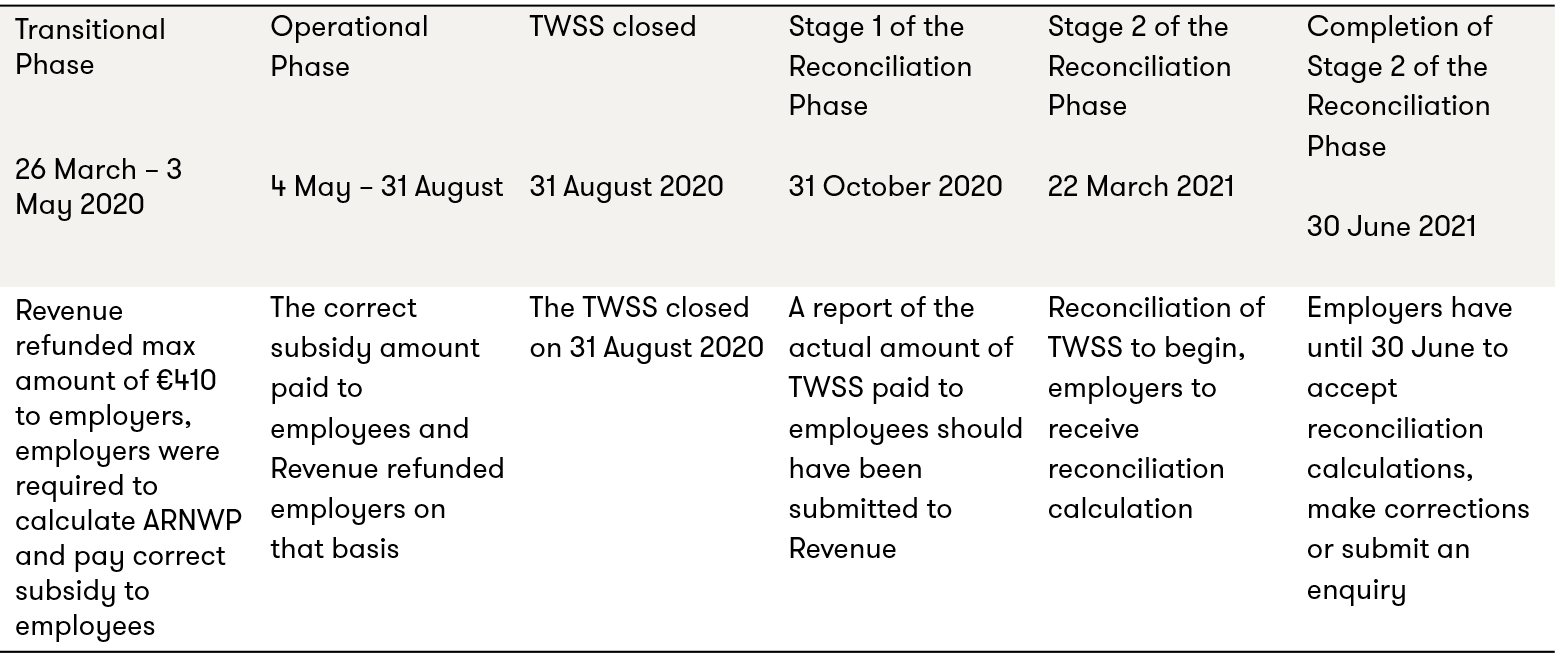 See our Employer Solutions offering