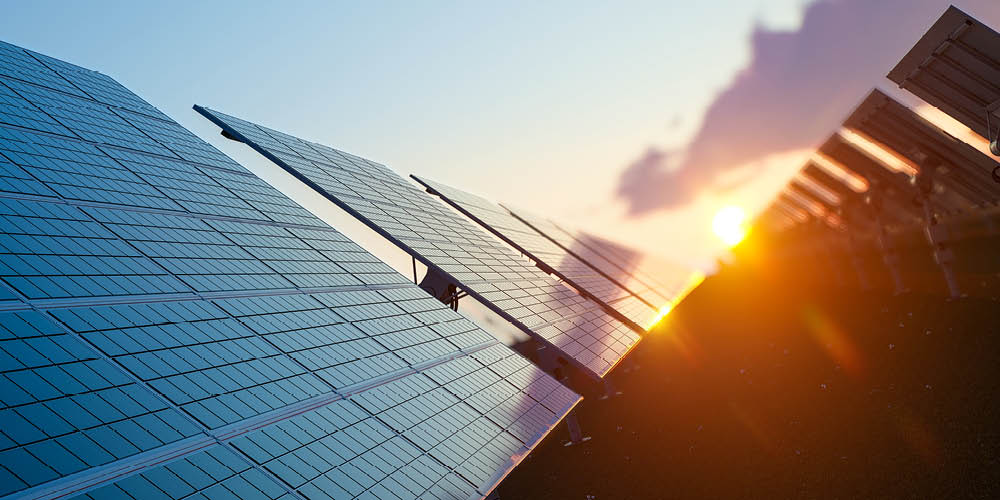 Effective from 1st August 2022, Commission Delegated Directive (EU) 2021/1270 ("new regulation") requires all UCITS Management Companies ("UCITS Mancos") to integrate sustainability risks into the management of UCITS.
Subscribe to our mailing list
Update your subscriptions for Grant Thornton publications and events.
The European Securities and Markets Authority worked closely with the European Commission to transform its technical advice on integrating sustainability risks and factors in to UCITS Directive into formal delegated tasks as set out the new regulation published by the EU Commission. The changes this new regulation brings in for UCITS Mancos are set out below.
Key Changes to for UCITS Mancos
Sustainability Considerations
To assist UCITS Mancos in meeting their sustainability obligations as well as aligning with other legislative updates (such as the SFDR [Regulation (EU) 2019/2088), the new regulation introduces new concepts into UCITS regulations space such as:
Sustainability Risks - "An environmental, social or governance event or condition that, if it occurs, could cause a negative material impact on the value of the investment".
Sustainability Factors - "Environmental, social and employee matters, respect for human rights, anti-corruption and bribery matters".
Organisational Requirements
UCITS Mancos should take into account sustainability risks when considering the organisation structure including operating their internal processes, systems and controls. This new regulation holds Senior management of UCITS Mancos responsible for the integration of sustainability risks. Cognisant of the nature, scale and complexity of its business, this new regulation also requires UCITS Mancos to have the necessary resources and expertise in place to support this integration.
Due Diligence
UCITS Mancos should take into account sustainability risks on the selection and ongoing monitoring of investments and, where applicable, the principal adverse impact of investment decisions on sustainability factors. UCITS Mancos should develop engagement strategies including for the exercise of voting rights, where available, with a view to reducing the principal adverse impact of investee companies on sustainability factors.
UCITS Mancos must also take sustainability risks into account when complying with Article 23(4) of the UCITS Implementing Directive. This obliges UCITS Mancos to factor in sustainability risk when formulating forecasts and analysing individual investment's contribution to their fund's portfolio composition, liquidity and risk and reward profile before carrying out the investment. Similarly, a UCITS Manco will need to consider sustainability risk when entering into, managing or terminating arrangements with third parties in relation to risk management, including taking steps to verify their ability and capacity and the ongoing assessment of their performance.
Operating Conditions
UCITS Mancos should take into account sustainability risks within its decision-making procedures and organisational structure. This consideration for sustainability risk extends to staff roles and responsibilities, record-keeping, internal controls and reporting (including management information) as well as compliance processes.
Conflicts of interest
When identifying the types of conflicts of interest whose existence may damage the interests of a UCITS, UCITS Mancos and self-managed UCITS investment companies will also need to consider those arising from the integration of sustainability risks into their operations. The identification process should include, for example, conflicts arising from remuneration or personal transactions of relevant staff as well as any sources of conflicts that could give rise to greenwashing, misselling, misrepresentation of investment strategies or churning.
Consideration should also be given to conflicting interests between funds with different investment strategies managed by the same UCITS management company as well as situations where there are other business-relationships with investee companies, conflicting group interests, investments in entities with close links or similar circumstances.
Risk Management
UCITS Mancos will be required to update their risk management policies to reflect how they assess and manage their exposure to sustainability risks in the same way they would assess and manage other risks such as market, liquidity, counterparty and operational risks.
Next Steps
Financing Sustainable Growth and Sustainability is a key 2022 focus for the regulatory authorities. UCITS Mancos need to be aware of these changes and ensure that the funds they are managing are compliant with the ever-increasing obligations in a move towards sustainability. It should be noted similar changes are on the horizon for MIFID firms and AIFMs.
Why Grant Thornton?
Grant Thornton's Financial Services Risk, Consulting and Advisory teams are comprised of dedicated experts who are experienced in supporting investment firms with a variety of regulatory challenges, including those arising from the ESG agenda.
In particular, our industry-leading Prudential Risk, ESG experts and Consulting team understand that regulation continues to drive the strategic agenda for banks and investment firms. ESG and other sustainability related areas are likely to be high on the regulatory agenda for years to come. They specialise in assisting clients across the financial services sector in navigating through the maze of regulation and support clients to identify regulatory obligations and work towards full compliance balanced with your business needs.