A strategic thinking space for HR leaders
The HRD room is a stimulating and interactive think tank for HR leaders. This will enable you to work on the key strategic, cultural and leadership priorities for your business and function, free from the distractions of the day-to-day operational demands. The HRD room will help you think clearly not only about your immediate challenges and priorities, but also about your aspirations and to stress test existing strategies. You will be challenged on existing thinking to help unlock valuable insights, consider strategic issues and identify solutions that will help to achieve the people and business strategy.
Why now?
At Grant Thornton, we have designed the HRD room to be relevant at any time, whether you are new to the organisation, are an established HR professional or are experiencing organisational change.
Some common triggers for HRDs are:
a change of leadership or owners;
a period of significant internal or external market change;
business mergers, acquisitions and growth;
training and development gaps; and
attrition and needs for engagement and retention of talent.
A focused agenda
The HRD room will focus on:
creating a think tank for HR professionals to lead best practice;
ensuring the clear alignment of your people strategy to business strategy;
a view of the market and best practice and whether your current HR strategies align; and
making change happen and the engagement of people.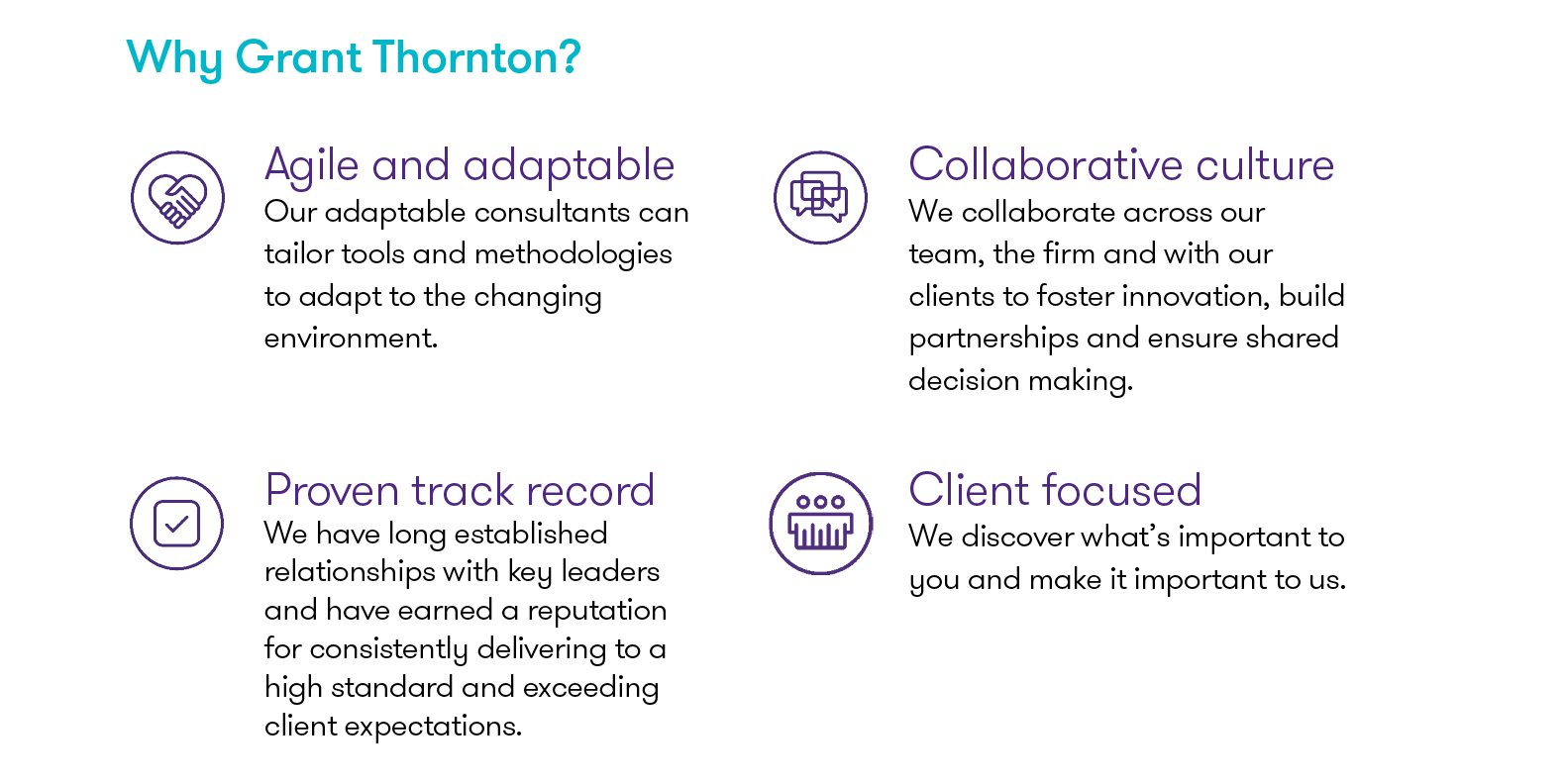 Read the full briefing
Download PDF [158 kb]