Increased scrutiny and regulation, coupled with the effects of the financial crisis and other challenges means greater focus and action is required by both directors and senior leaders, in defining and implementing a culture that reflects their values, a customer centric focus, ethical decision making and accountability at all levels. It is widely recognised that culture has an impact on every aspect of the organisation and how it operates from setting strategic vision, risk management, employee engagement and development, to product and service delivery standards.
At Grant Thornton, our board effectiveness and organisational culture specialists help our clients to devise a strategy and plan. This enables them to develop the right culture and values, and embed that in every part of what they do.
We work closely with our clients to:
understand and assess current board effectiveness and culture, identifying any gaps in policies, procedures, practice and implementation;
help to design strategic cultural goals, organisational behavioural standards, ethical decision making frameworks and responsibility maps;
support implementation of a people and customer compass, inclusive and collaborative leadership and diverse decision making; and
measure board and executive accountability, manage regulatory and supervisory requirements, culture and conduct and define roles and responsibilities to reflect their new cultural landscape.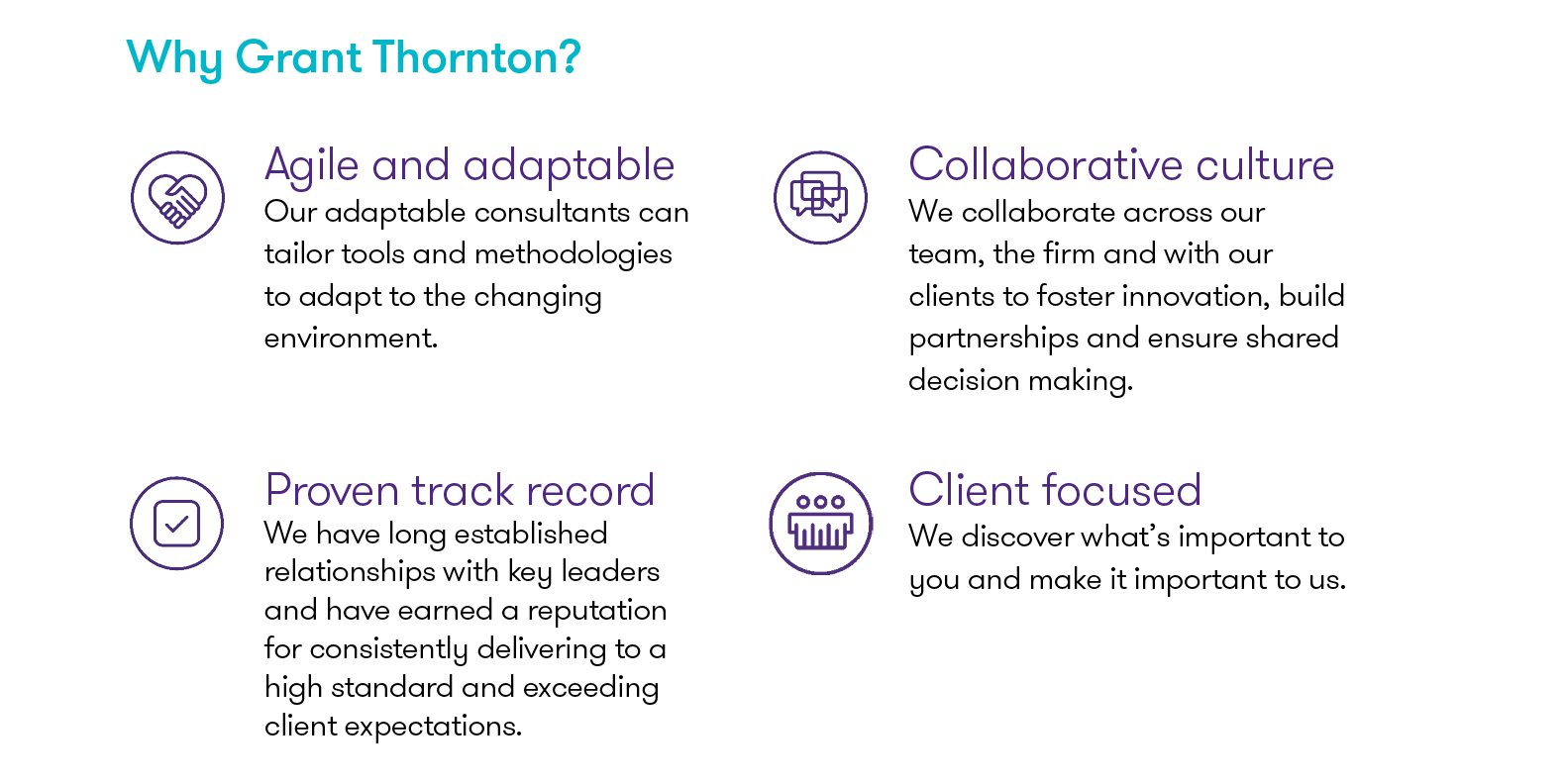 Read the full briefing
Download PDF [206 kb]