Organisations now accept that they must exist in a constant state of innovation and change if they are to continue to thrive and grow.
However, despite the increasing level of investment in change programmes, a large number fail to deliver. This is often caused by the absence of a coordinated strategic approach to the planning and delivery of projects.
Our Services
We help our clients bring innovation from concept to reality in a safe and measured way.
We do this through the use of proven best practice approaches in portfolio, programme and project management.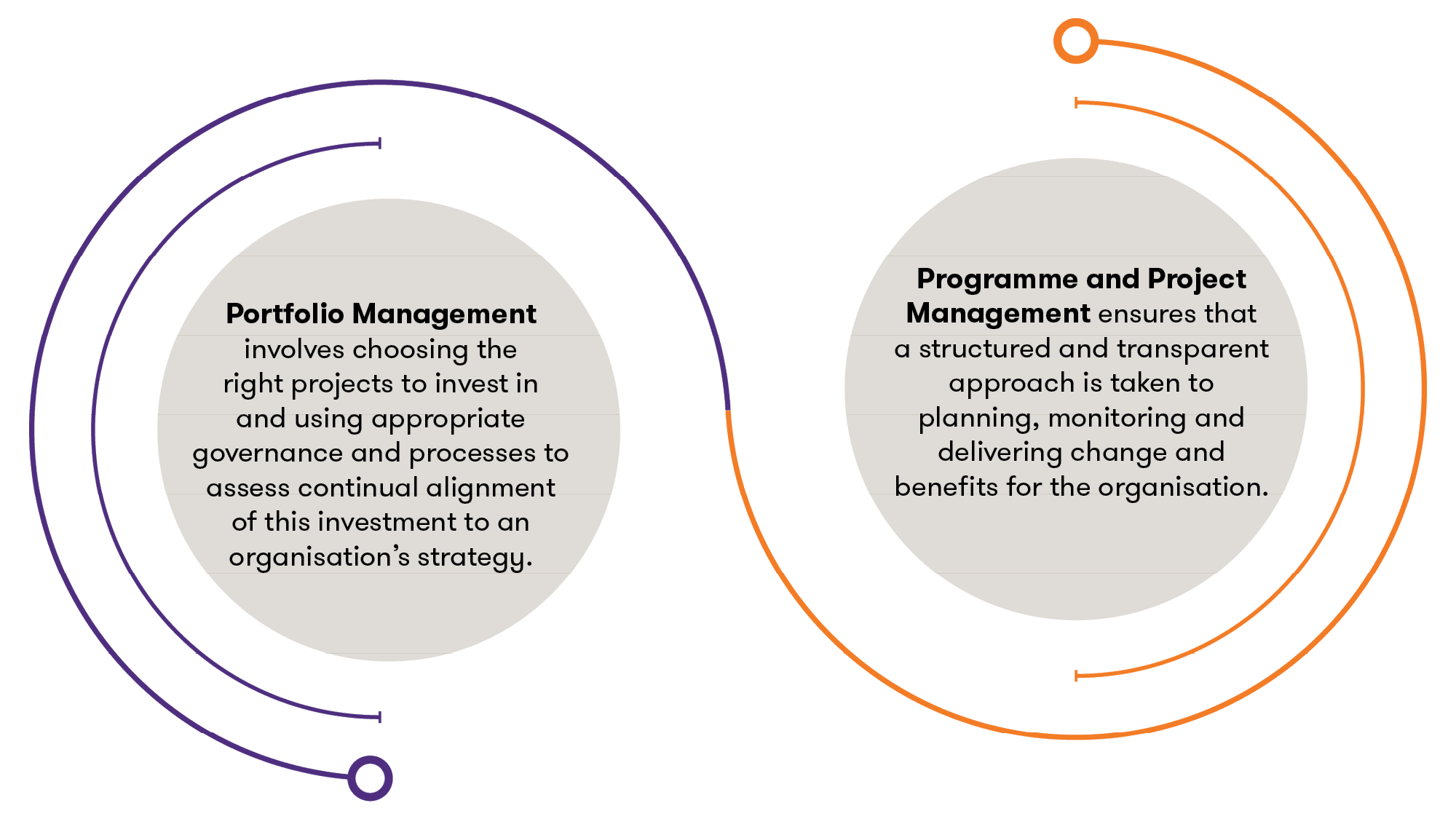 Every project and programme is different and our highly experienced team take a personal approach to understanding our individual clients' needs. Options such as agile and design thinking can be assessed along with traditional waterfall approaches. We tailor our solutions to align to the organisation and its culture.

We have experience working with both private and public sector clients across all sectors including:

Subscribe to our mailing list
Update your subscriptions for Grant Thornton publications and events.