A common issue for many organisations is the huge amount of unrealised value stored in their finance departments.
Vast quantities of high-quality data relating to key business operations are processed by finance functions but extracting value has proven challenging. In many cases this is the result of either inadequate technologies and systems or poor utilisation of those systems.
We have seen organisations who are operating on quite basic legacy systems or even just spreadsheets which have been in use for many years. Far more powerful technologies which would have been prohibitively expensive just 20 years ago are now well within reach but are not being availed of due to resource constraints.
Other organisations face similar problems in that the technology may be up to date, but it is not being utilised properly. Their finance teams get caught up in day to day operations and simply do not have time to deliver the right business insights to the board and leadership team.
Why Grant Thornton
Grant Thornton's Finance Transformation team solves these problems by reviewing the existing people, processes and technology within the finance function and making recommendations for their optimal deployment tailored to the specific needs of individual clients.
We assess current operations, identify opportunities to use technology more efficiently. We propose ways to structure things differently and implement new business processes. We seek to drive efficiencies within the finance function and ultimately deliver value to your business.
The team includes professionals drawn from a variety of industry backgrounds. This gives us greater insights into the challenges facing our clients and allows us to work with them in a truly collaborative way.
Our Services
We can work with your finance function to drive improvements across a range of areas, including: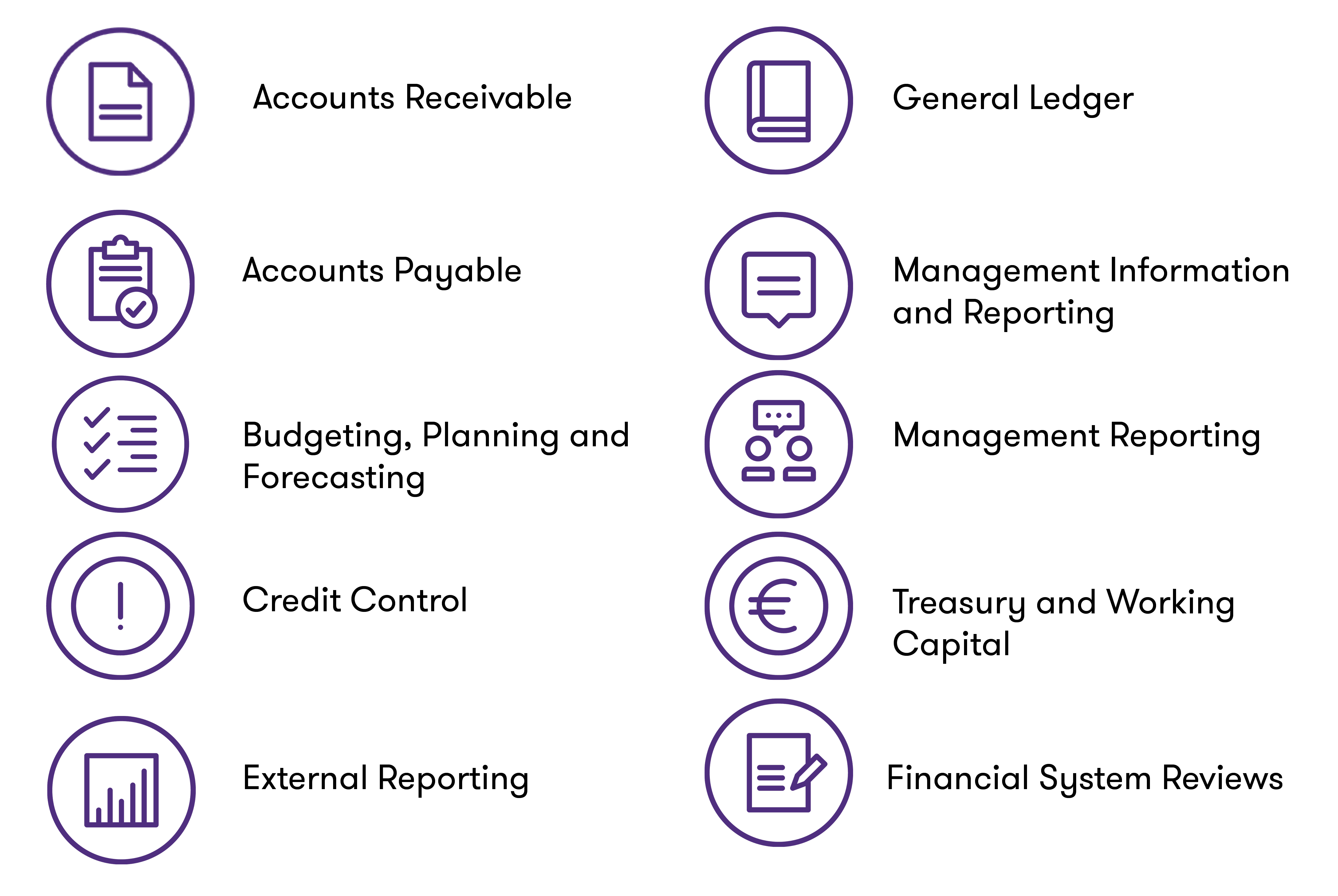 Finance Transformation
We understand that delivering best-in-class financial insights in your company requires tailored, responsive solutions encapsulating people, processes and technology. Read our publication to learn about our complete Finance Transformation service offering.
See our other Business Consulting services: