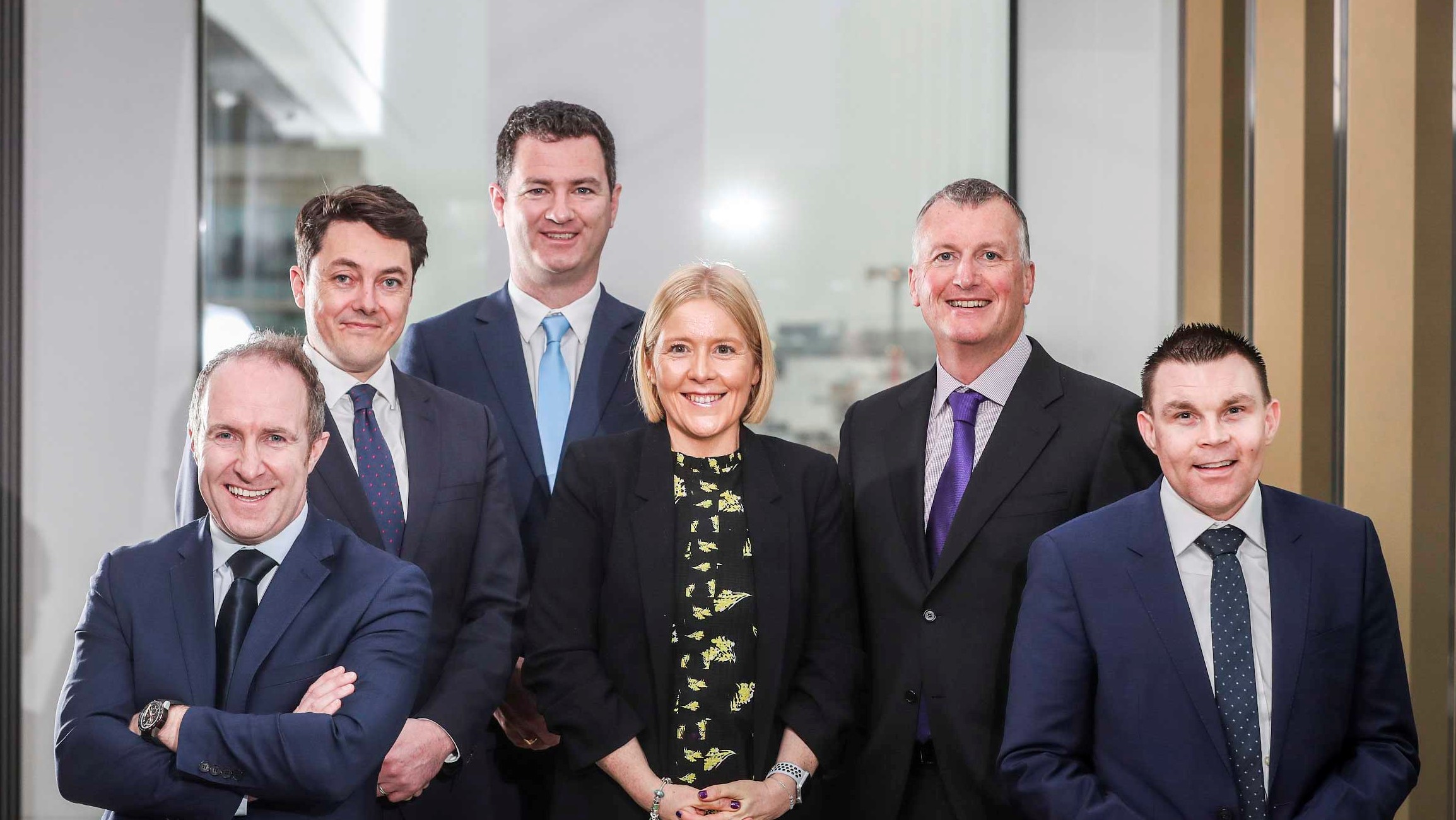 Grant Thornton Ireland continues on its growth trajectory with the announcement today of five new partners across various service lines. The appointments, which comprise of one external and four internal promotions, reflect the significant and continued growth experienced by Grant Thornton Ireland over the past ten years. The company currently employees over 1,450 people in seven offices across Ireland.
The new appointments span the Advisory, Audit and Assurance, Financial Services Advisory and Financial Services Tax practice areas, illustrating the firm's ongoing commitment to developing its presence in niche sector areas, as well as maintaining its expert presence in its more traditional areas.
Commenting on the appointment of the new partners Michael McAteer, Managing Partner at Grant Thornton said "I am delighted to announce these five new appointments to the Grant Thornton Ireland team. Our new partners are great ambassadors of our firms' Status Go culture, both in their own career paths to date and in their dedication to encouraging and empowering our people and clients to achieve their full potential. We have experienced amazing growth in the demand for our services over the past decade and our new partners have ambitious plans to continue to grow the business by expanding their portfolios."
New partners announced by Grant Thornton Ireland today include;
Trevor Dunne, Partner and Head of Technology Consulting. Trevor leads the Grant Thornton all-Ireland Technology practice. Over the last 20 years' Trevor has worked with a vast array of clients helping them transform and shape their businesses through technology. He works closely with business and IT leaders to develop digital strategies and operating models, and to successfully implement game-changing technology.
David Lynch, Partner in Financial Services, Asset Management. David joined Grant Thornton in 2006 as a trainee and is now a Partner within our Financial Services audit division. David provides best in class services to some of the world's largest global asset managers. He specialises in the provision of a range of audit and assurance services to the financial services industry, particularly in the areas of banking, capital markets and asset management.
Tracey Sullivan, Partner in Audit and Assurance. Tracey joined the firm in 2012, and she has played a key part in growing the audit team exponentially since then. She is responsible for a portfolio of clients from various sectors including hospitality and tourism, retail, technology, professional services and recruitment. Tracey has 20 years' experience providing audit and accountancy to a broad range of indigenous and international clients.
Tim O'Connell, Partner and Head of Aviation Advisory. Tim has a robust understanding of both the technical and financial aspects of the Aviation industry. He joined Grant Thornton in 2016 in order to establish an aviation advisory offering. Tim has both domestic and international experience working with the world's largest aircraft leasing companies and airlines. Driven by his passion for the industry, he is firmly of the belief that his team of cross-functional specialists, distinguish their client offering by working exclusively within the aviation sector.
Brian Murphy, Partner and Head of Financial Services Tax. Brian is solely focused on the ever growing Financial Services market from a tax perspective. He leads teams providing both compliance and advisory tax services to businesses in each of the Financial Services sub sectors. Uniquely Brian has spent significant time working in the U.S. and this experience informs the advice he gives to the fast moving businesses he advises. As Financial Services transcends physical borders so does Brian's reach within the Grant Thornton family to ensure our international network delivers for our clients in this key focus area of the firm.