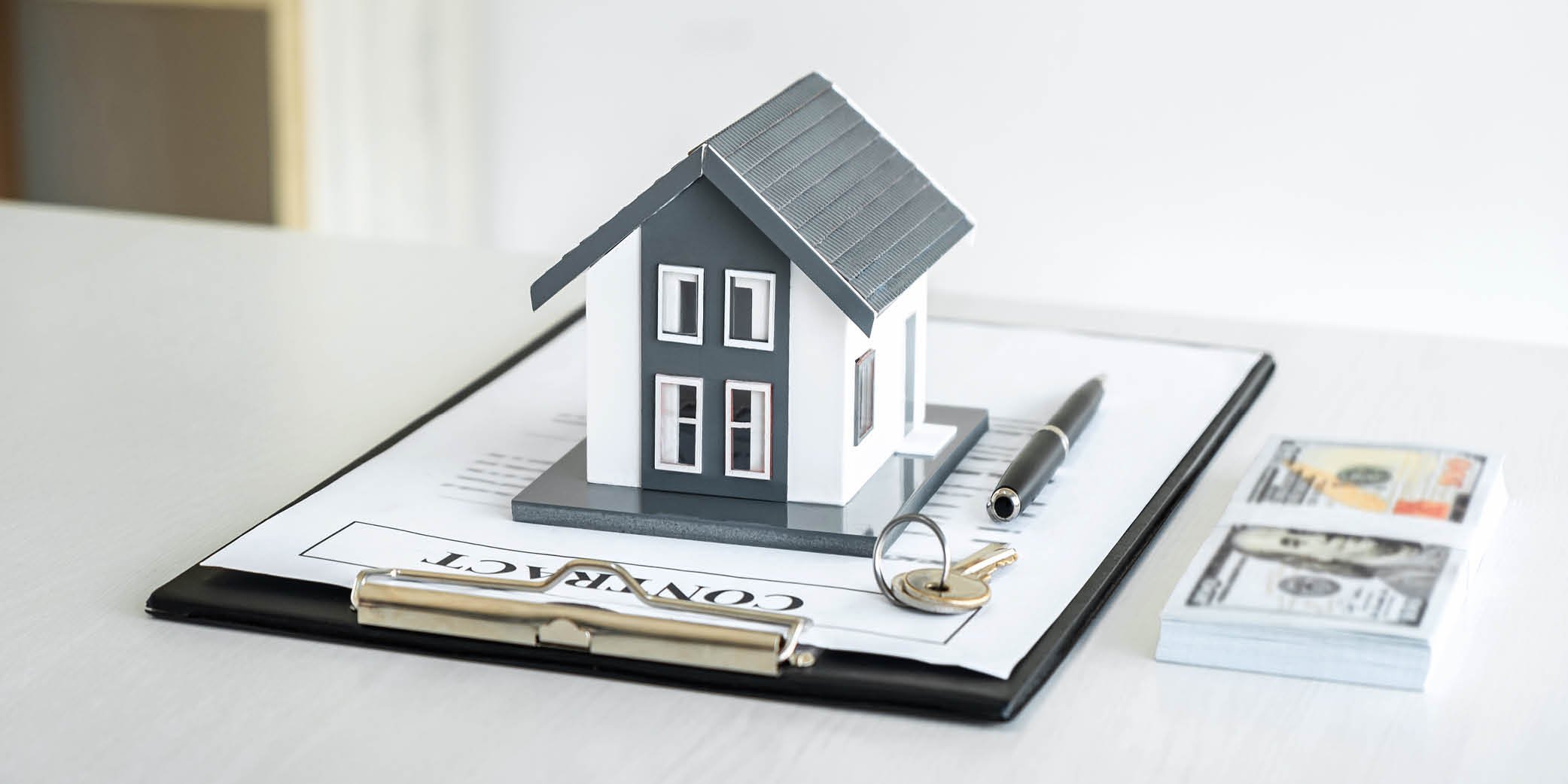 As a principle contractor, are you ready for a potential Revenue Audit?
Relevant Contract Tax
Read our full publication
Download PDF [463 kb]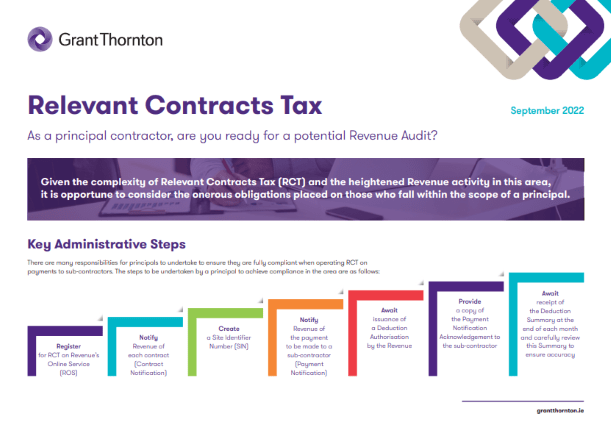 Key Administrative Steps
There are many responsibilities for principles to undertake to ensure they are fully compliant when operating RCT on payments to sub contractors. These steps to be undertaken by a principle to achieve compliance in the area as follows:
Register for RCT on Revenue's Online Service (ROS)
Notify Revenue of each contract (Contract Notification]
Create a Site Identifier Number (SIN)
Notify Revenue of the payment to be made to a sub-contractor (Payment Notification)
Await issuance of a Deduction Authorisation by the Revenue
Provide a copy of the Payment Notification Acknowledgement to the sub-contractor
Await receipt of the Deduction Summary at the end of each month and carefully review this Summary to ensure accuracy
Subscribe to our mailing list
Update your subscriptions for Grant Thornton publications and events.