Our goal is to empower your employees to effectively manage their financial wellbeing to improve their overall financial security now and into the future.
Key considerations
Financial security is something most people strive for, yet many fall short due to avoidance of taking time to really consider their income and expenditure or failing to implement a realistic budget to control their finances and set achievable goals.
Employees aren't the only ones who benefit from improved financial wellbeing, management can see their bottom line increase through improved morale in employees who feel financially secure.
Looking after your employees' financial wellbeing may lead to: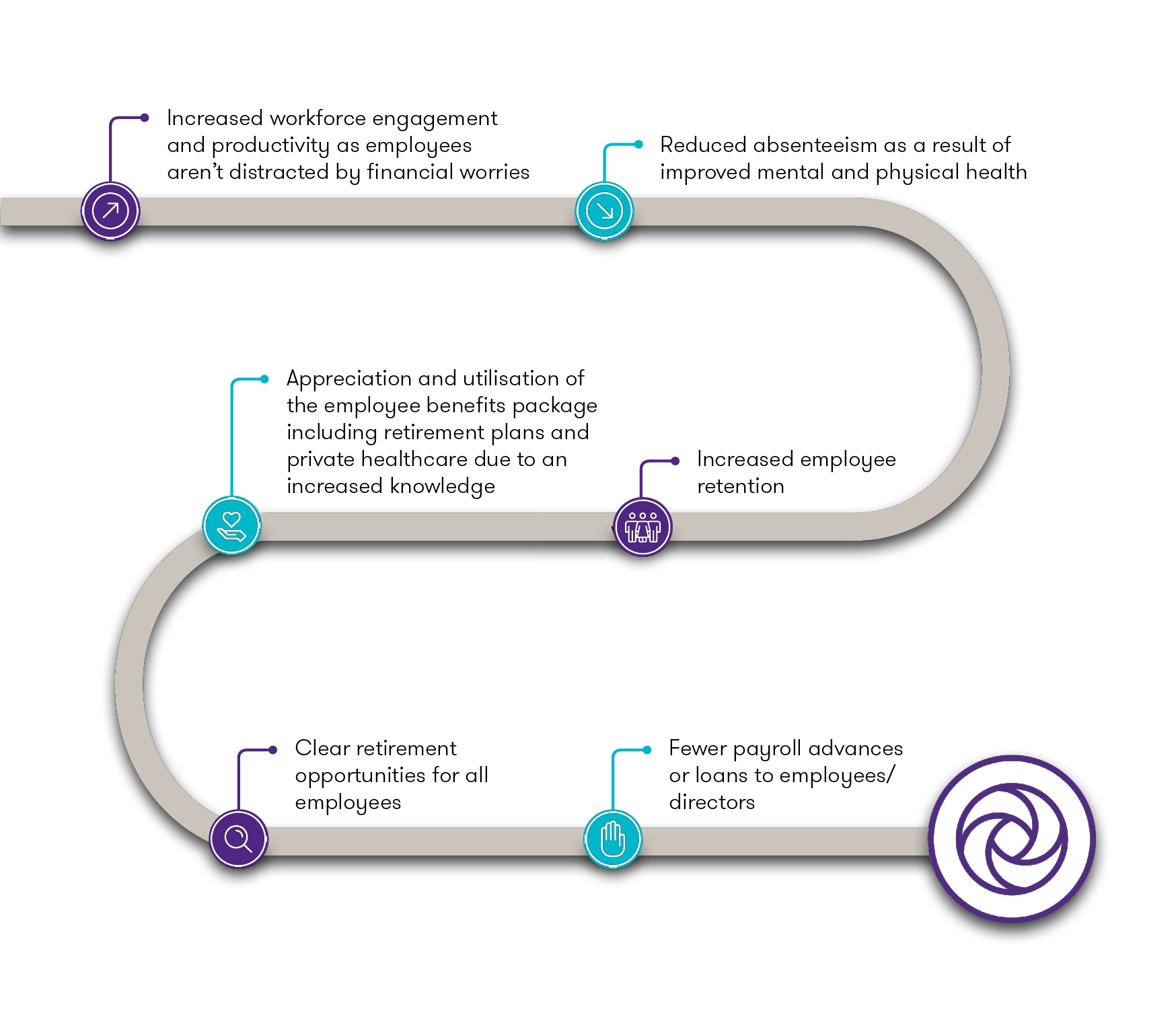 What can we do to help?
Our team work with you to tailor a financial wellness session to suit the needs of your employees.
We offer on-site group seminars which focus on educating your employees how to make the most of their finance, and one-to-one clinics which allow the individual to speak privately with our team.
Some of the key areas that we look at: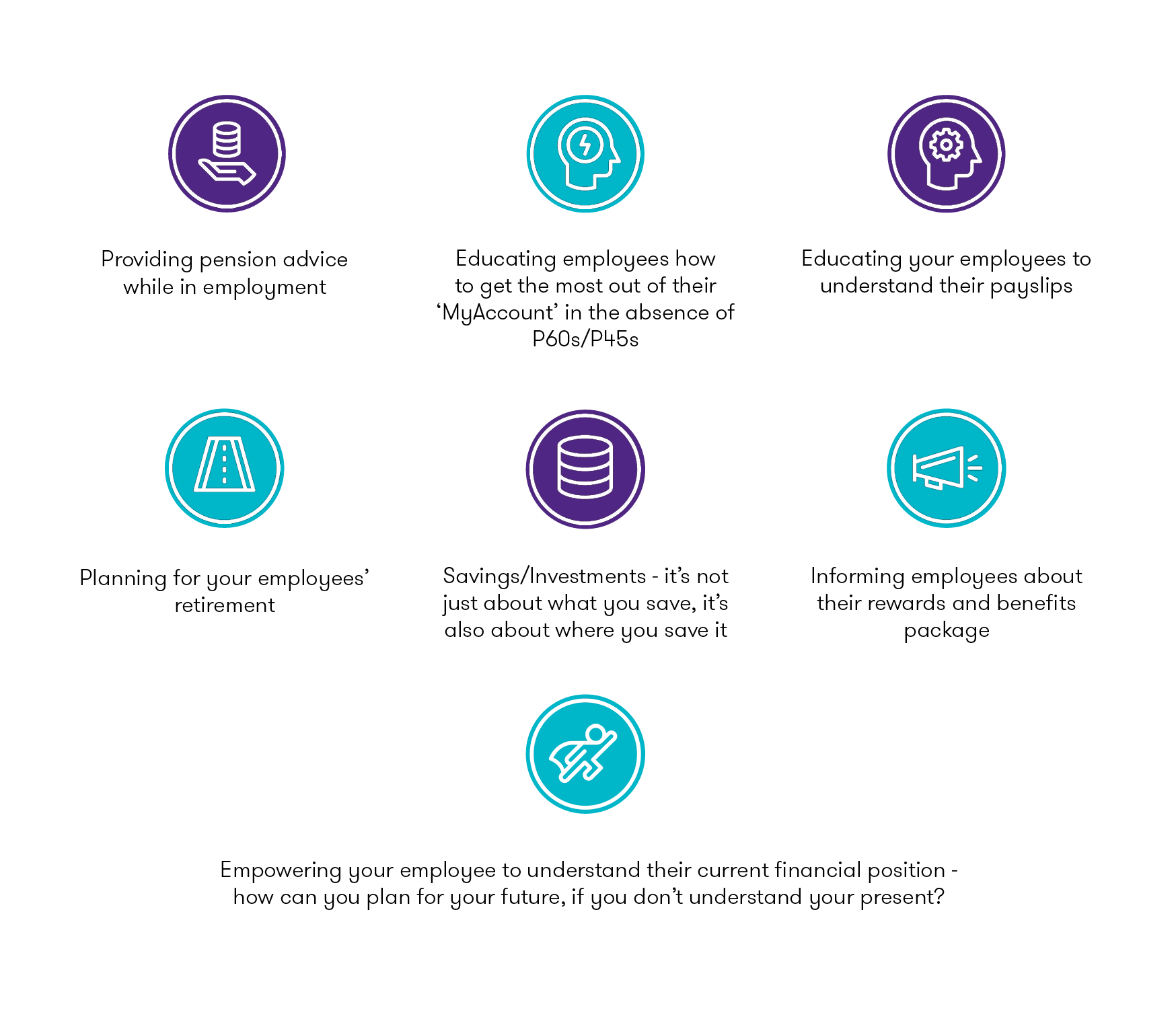 Read the full briefing
Download PDF [743 kb]