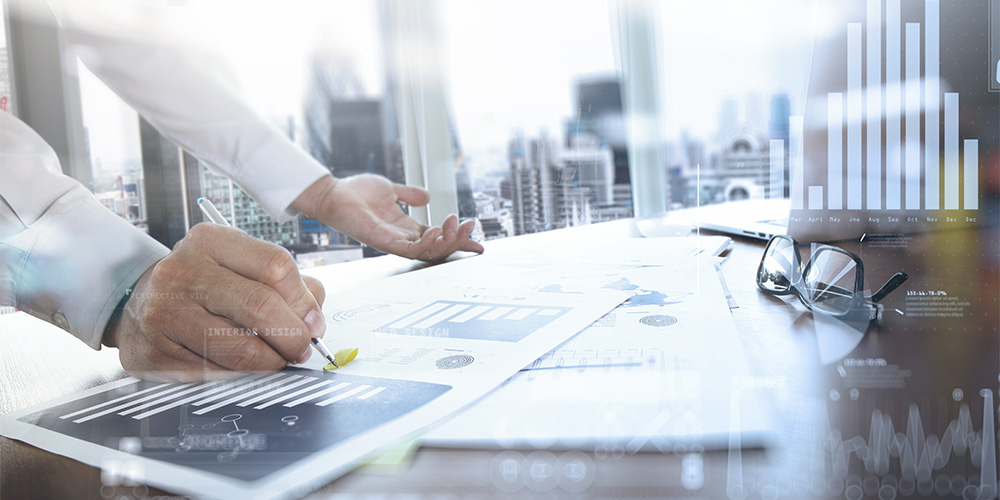 Fast Read Summary of ECB Publications on Climate-related and Environmental (C&E) Risk from 2020 to present
Download the full publication for an executive summary of all the key ECB publications that provide guidance or discuss the best practices observed within the industry.
Download PDF [7325 kb]
Executive Summary
Path to the Next Climate Stress Test
Over the last few years the ECB have published a series of guidance and best practice publications in the Climate and Environmental (C&E) risk area. These publications and best industry practices indicate that while banks have made progress in incorporating climate-related risk, there is a high level of inconsistency in certain practices and also areas for improvement. The ECB's supervisory reports aim to provide banks with examples and suggestions to improve their internal methodologies and processes.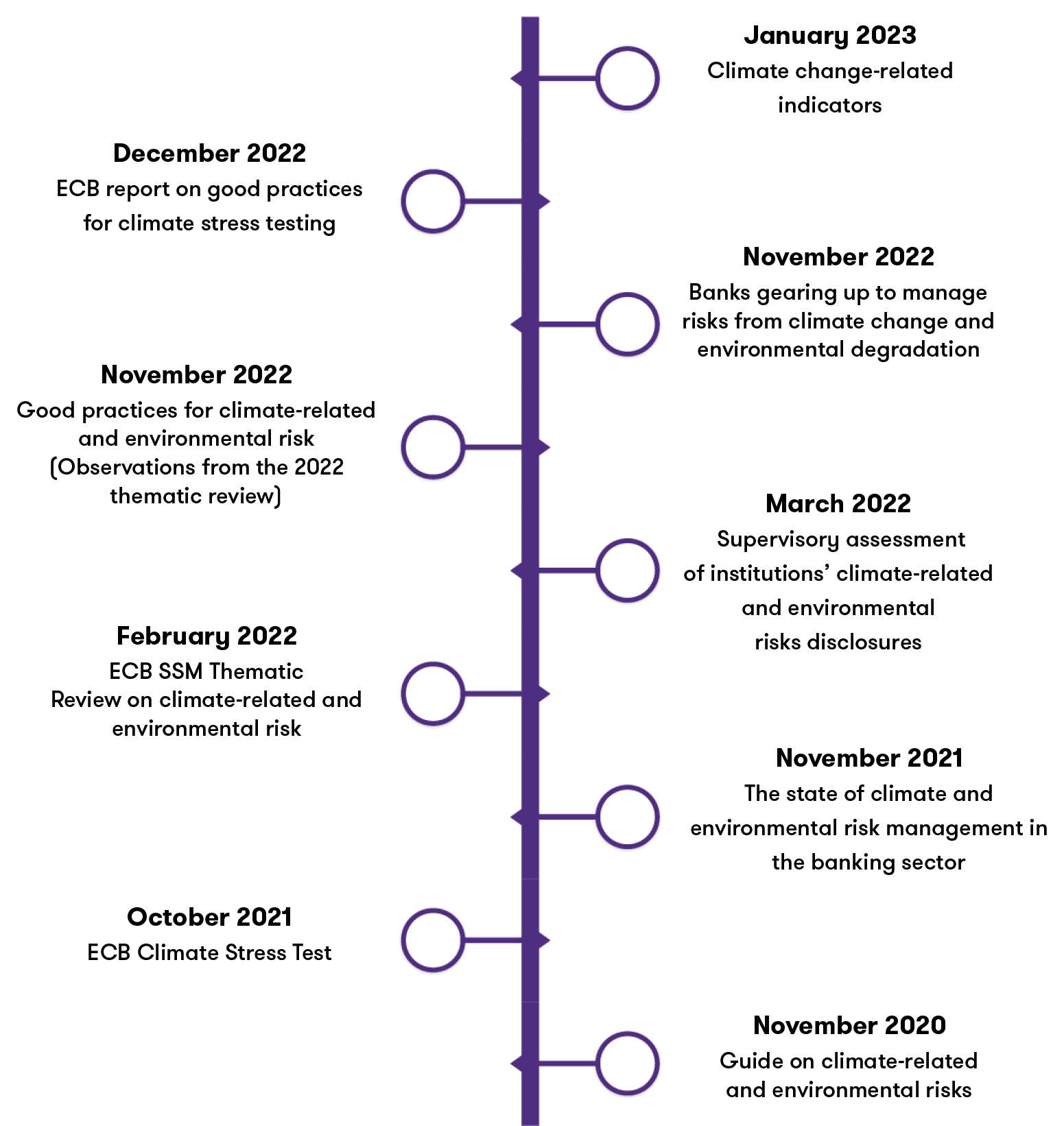 The purpose of this publication is to provide an executive summary of all the key ECB publications that provide guidance or discuss the best practices observed within the industry.
Nov 2020: Guide on Climate-Related and Environmental Risks
In November of 2020, the ECB introduced 13 expectations for banking institutions outlining the requirements of how banks should approach C&E Risk Management. These expectations put emphasis on the strategic approach for C&E risk management including risk assessment, quantification and stress testing across Credit, Market, Operational and Liquidity Risk.
Oct 21 & Jul 22: ECB Climate Stress Test Methodology and Results
On July 8th, 2022, the European Central Bank (ECB) published the results of the Climate Stress Test 2022 related to climate change. The exercise was defined in October 2021 and focused on climate-related risks, both transitional and physical.The aim was to make a comprehensive assessment relevant to the way banks incorporated climate risks into their strategy, governance, and risk management frameworks and processes.
Feb 2022: ECB SSM Thematic Review on Climate-Related and Environmental Risks
The report, published in February 2022, reviews climate-related and environmental risks, considering them as priority for the ECB for 2022-2024. Not only does it describe the supervisory requirements to be met by banks, but it also presents the methodology to be followed by the Joint Supervisory Teams (JST) and how future assessments will take place.
Mar 2022: Supervisory Assessment of institutions' Climate-Related and Environmental Risks Disclousures
The report shows that while progress has been made in some areas, most institutions still need to make significant efforts to transparently disclose their exposures to climate-related and environmental risks, and improve their disclosure practices. The ECB's objective is to address key gaps in their disclosures and accelerate their preparation for upcoming technical requirements. This is in line with the European Commission's objectives for sustainable finance.
Nov 2022: Good Practices For Climate Related and Environmental Risk
This supervisory publication displays examples of good practices and observations from significant institutions to align their actions with expectations set in the C&E Guide published in November 2021. The ECB intends to meet the industry's demand for practical knowledge through this compilation, and it should be read in conjunction with the ECB's report on good practices in the climate-related stress test.
Nov 2022: Banks Gearing up to Manage Risks From Climate Change and Environmental Degradation
Banks acknowledge the significance of physical and transitional risks in their current business planning horizon and have developed institutional frameworks to address climate-related risks. However, many institutions still need to improve their coverage of risk drivers. The ECB requires them to fully align with expectations by the end of 2024. The ECB has also observed good practices in addressing broader environmental risks.
Dec 2022: ECB Report on Good Practices for Climate Stress Testing
The 2022 ECB climate stress test has helped banks to develop their climate-related risk stress testing capabilities, but the ECB acknowledges the challenges in sourcing relevant data for analyzing climate-related risks. The report highlights inconsistencies and diversity across banks' practices and scope for improvement, based on information collected during the exercise. Good practices have been identified, but the ECB expects banks to further develop their frameworks, data, and analytical capabilities to progress beyond these examples.
Jan 2023: Climate Change-Related Indicators
The European Central Bank (ECB) recognizes the dangers that climate change presents to both the economy and the financial sector. As part of its responsibilities, the ECB is dedicated to addressing these issues by managing the impact of climate change on monetary policy and the financial system, promoting the shift to a net-zero economy, and improving transparency regarding climate-related matters. To achieve this effectively, there is a need for accurate data and comprehensive indicators.
Subscribe to our mailing list
Receive the latest insights, news and more direct to your inbox.