The pressure on today's leaders is relentless. They are responsible for setting vision, aligning strategy, engaging people and delivering results, all in an environment of unprecedented change. It's no wonder that leadership development is at the top of the people agenda. Without encouraging leaders to take a step-back, gain perspective, develop themselves and challenge new ways of thinking, there is a danger that they won't be at the top of their game. If that happens, the organisation and people around them will suffer.
Organisations that invest in leadership development perform better than those that don't. It has to be the right type of development, we need to help leaders make sense of the changes going on in their environment, to think about the system they operate in and recognise the importance of spanning boundaries while considering the whole.
Leaders must be challenged to take longer-term, wider perspectives. They must step into the future, take a look around, step back and make a plan. They need the opportunity to reflect on their role and how they add value so that they can take stock of how they spend their time and focus.
The rate of change is out-pacing the rate of leadership development. We find most organisations are not preparing their leaders fast enough. We work with our clients to help them:
identify leadership requirements to deliver the corporate strategy;
conduct a talent review;
design leadership interventions that close the skills gap;
work with leaders either individually or in teams at all levels to develop new capabilities;
offer support through one-to-one coaching;
identify the leaders' role in leading change and nurturing talent; and
understand and appreciate cultural differences in leading global teams.
Investment in leadership development allows organisations to attract, develop and retain talent, drive strategy execution, increase success in navigating change, and improve bottom-line results. We believe leadership matters.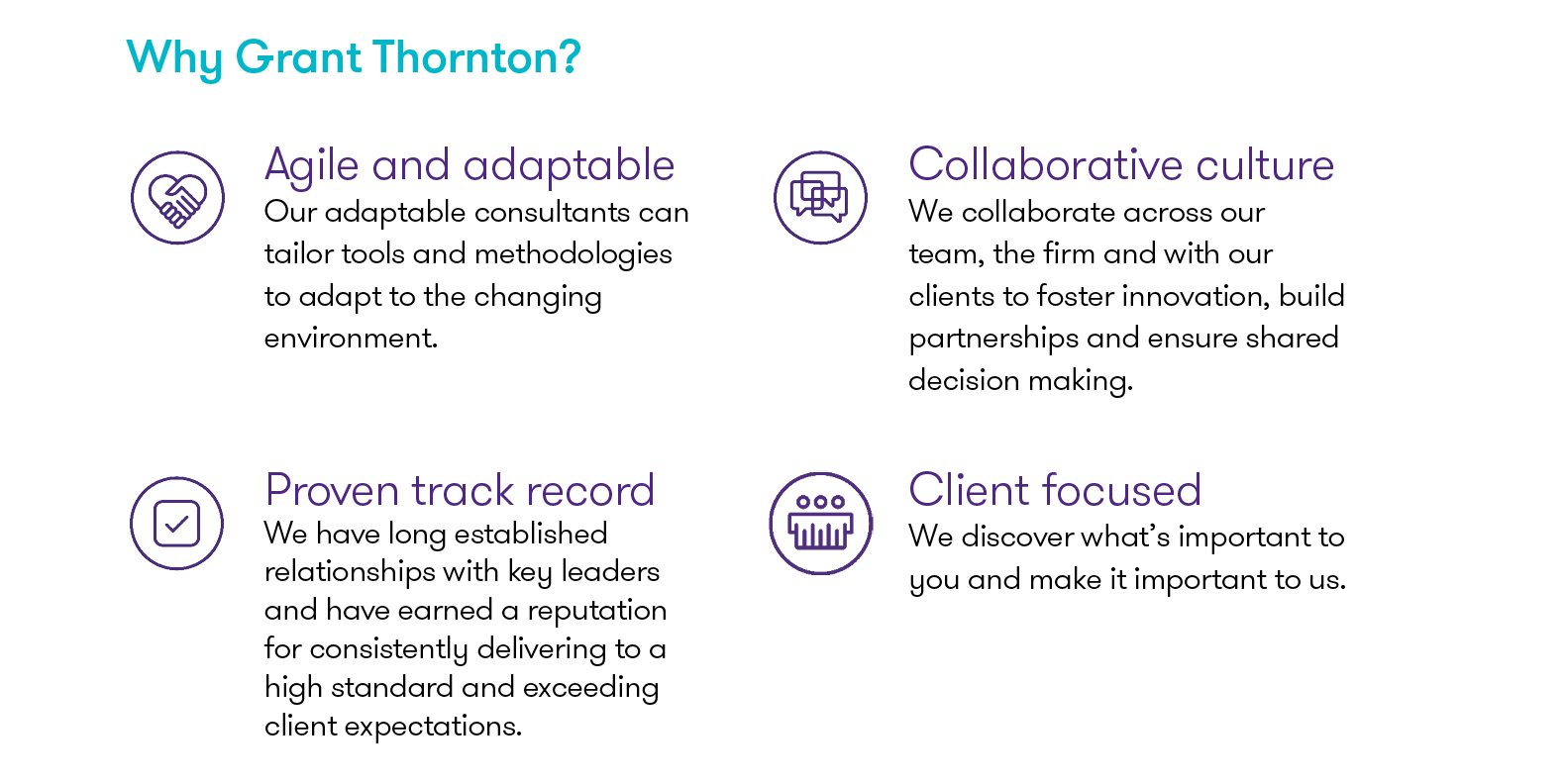 Read the full briefing
Download PDF [121 kb]