Market Dislocation - Time for portfolios to refinance and restructure
Market conditions mean that Portfolio and Asset Managers are engaged in the wholesale acquisition and restructuring of debt securities and distressed assets at discounted valuations. Implications for the structuring and/or restructuring of such assets need to be carefully considered.
Structuring challenges and considerations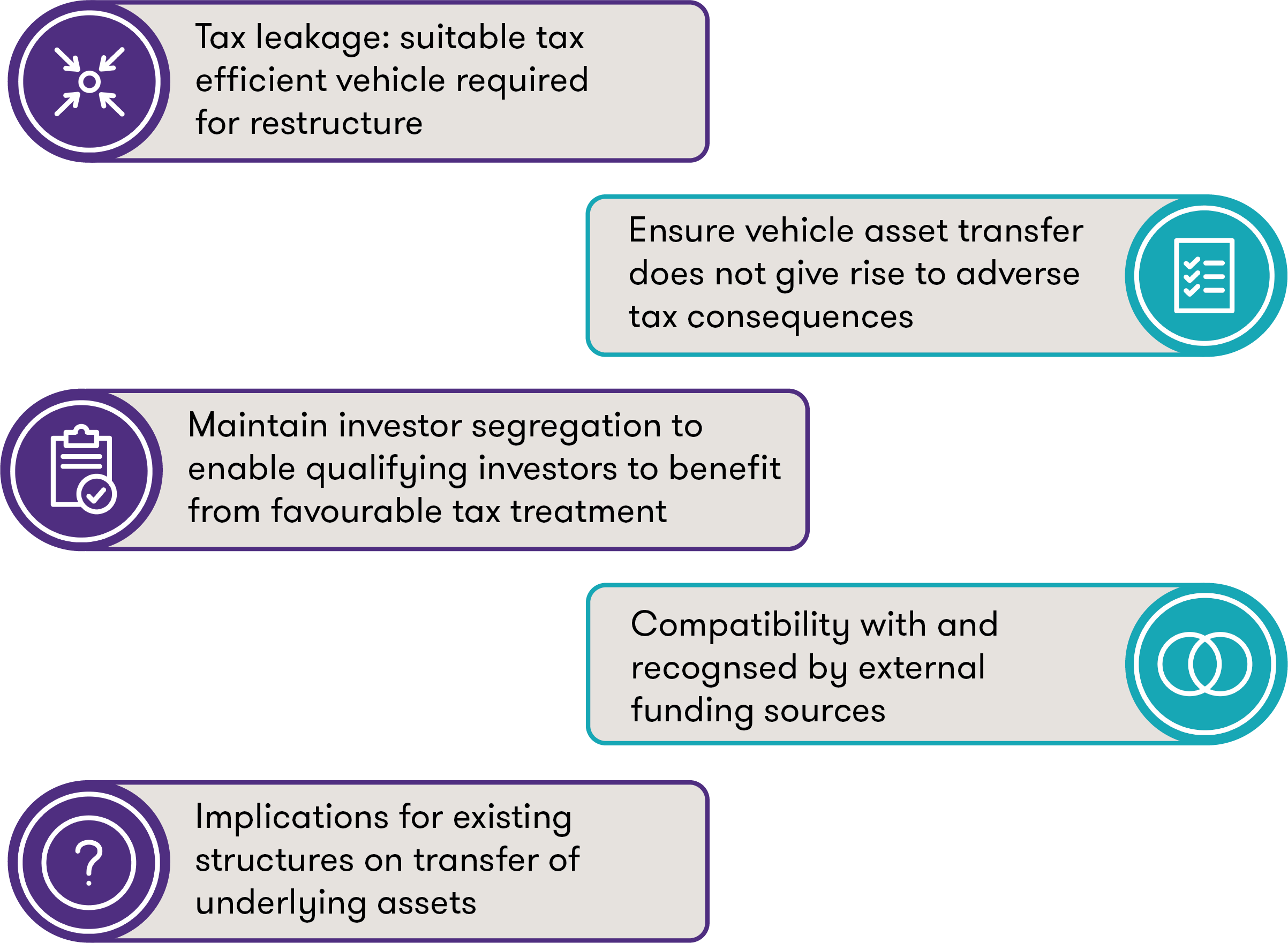 Potential solutions
Irish QIAIF established as an ICAV and/or Section 110 vehicle offers a proven tax efficient mechanism for hosting a wide variety of asset classes including distressed assets. Some of the key features include:
Key tax features
structure generally tax exempt from an Irish perspective;
can provide access to extensive Irish double tax treaty network; and
potential for U.S. "Check the box" election treatment.
Regulatory features
option for regulated or unregulated structure;
ICAV consistent with European "AIFMD" regime;
favourable reporting features of ICAV - No public filings for ICAV entities; and
consistent, transparent and established structure framework.
Operational framework
enables liquidity flexibility with open-ended and closed ended structures;
tailor made investment fund structure solution;
tried and tested framework in world leading fund domicile;
timing and speed to market;

stuctures complete and active in 2 – 4 weeks;

established service provider infrastructure in Ireland; and
ability to partner with sophisticated service providers (e.g. Administrator, Legal Providers, Investment Management Company, Depository, Loan or portfolio administrator) for "best in class" structure operation.