The G7 communique of 5th June 2021 signals yet another significant endorsement of the Taskforce for Climate Related Disclosures, where the group stated their support "towards mandatory climate-related financial disclosures that provide consistent and decision-useful information for market participants and that are based on the Task Force on Climate-related Financial Disclosures (TCFD) framework"[1]. With momentum building towards COP26 in November, this may be the start of global support for mandatory disclosures.
The TCFD framework, first published by the Financial Stability Board in 2017[2], addresses four key areas aimed at embedding climate related risk into the financial system and beyond. It encourages companies and institutions to take a holistic approach to the challenges by integrating them into existing business structures of governance, strategy, risk and performance management and publish disclosures on the steps taken.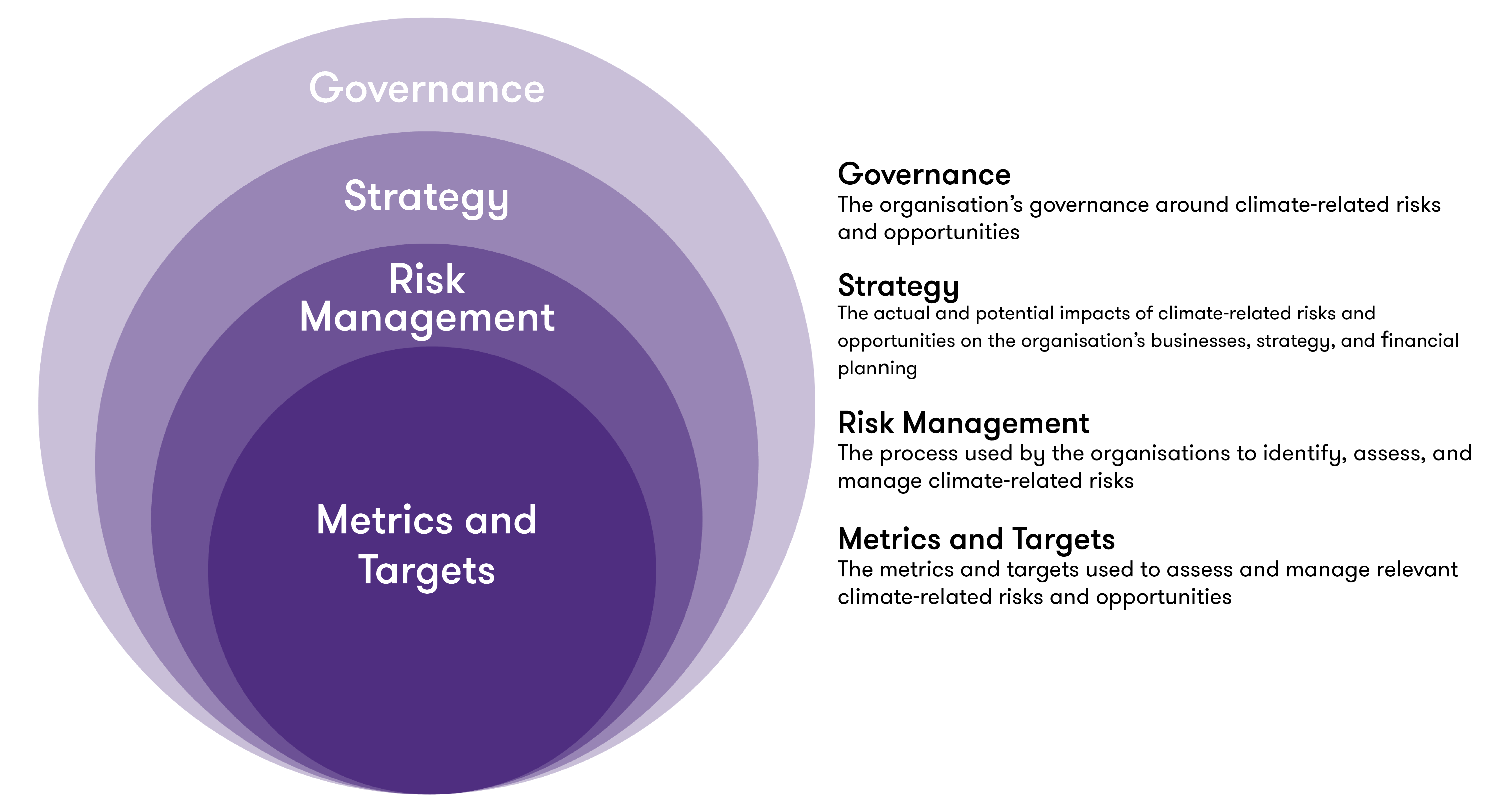 Originally established as a voluntary framework, regulatory and investors' expectations have increased pressure on companies to adopt the TCFD recommendations and report against them. While EU guidelines and recommendations already actively encourage TCFD alignment[3], the proposed Corporate Sustainability Reporting Directive and associated sustainability reporting standards[4] are likely to make these disclosure elements mandatory, starting in 2024. The UK is already in the process of phasing in these requirements, with many due to be in place by 2023[5].
Beyond simply reporting sustainability data, the TCFD recommendations necessitate businesses to consider the wider impacts of climate change on their operating model and enterprise risk management. It requires cross functional input, development of appropriate scenarios and executive buy in. This integrated approach is the key to ensuring a sustainable future for business and with the launch of the Taskforce for Nature Related Financial Disclosures[6] on 10th June 2021, also backed by the G7, it is a model that is set to be replicated.
Given the pace of regulatory change, together with climate related risks and opportunities that are already starting to manifest themselves, there is no better time to start your TCFD journey than now. Grant Thornton's expert team offer a wide range of services and have a unique blend of sustainability and professional services experience that can help you find the way.

[1] https://www.g7uk.org/g7-finance-ministers-and-central-bank-governors-communique/
[2] https://assets.bbhub.io/company/sites/60/2020/10/FINAL-2017-TCFD-Report-11052018.pdf
[3] https://ec.europa.eu/finance/docs/policy/190618-climate-related-information-reporting-guidelines_en.pdf
[4] https://ec.europa.eu/info/sites/default/files/business_economy_euro/banking_and_finance/documents/210308-report-efrag-sustainability-reporting-standard-setting_en.pdf
[5] https://assets.publishing.service.gov.uk/government/uploads/system/uploads/attachment_data/file/933782/FINAL_TCFD_REPORT.pdf
[6] https://tnfd.info/