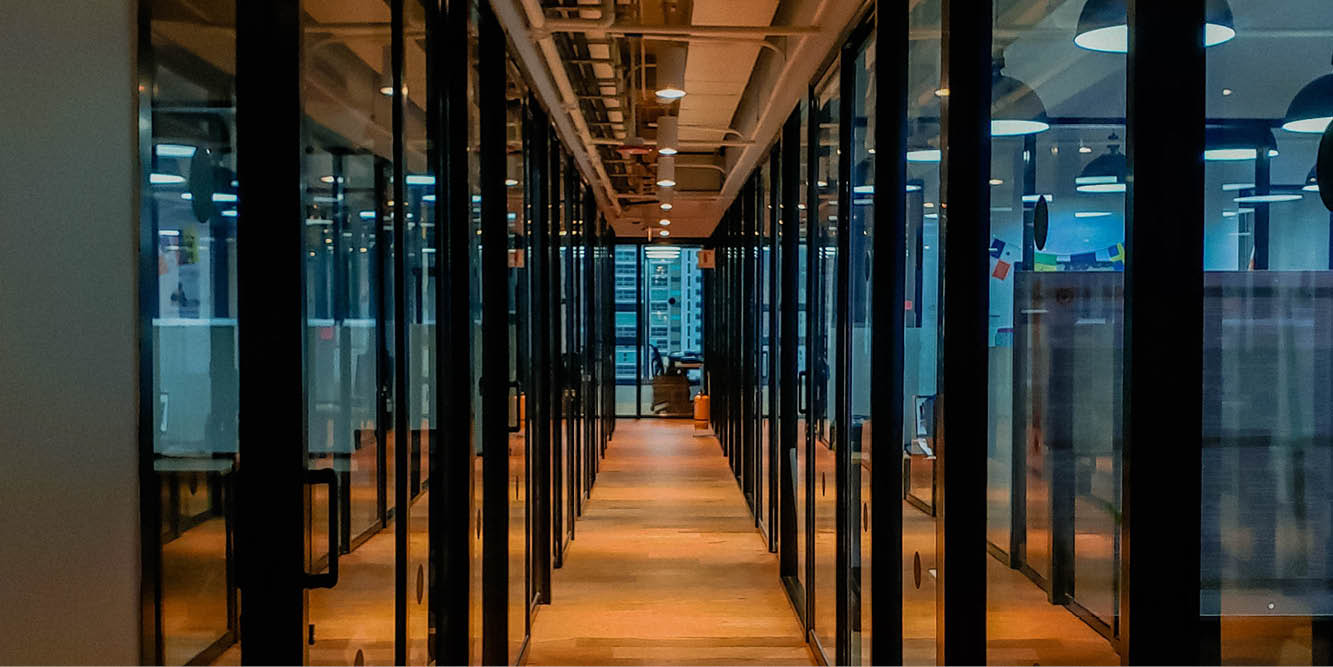 A new working world. Significant changes to the dynamic of the financial services sector in recent years have shifted the paradigms in how we work.
Subscribe to our mailing list
Update your subscriptions for Grant Thornton publications and events.
The increased digitisation of the workforce, changes in business models, globalisation, and remote working capabilities have led to a new approach to the delivery of services. These changes, coupled with the Covid-19 pandemic and increases in the demand for employees, have led to a need for different resourcing solutions such as increased contractors, regionalisation of business, growing home grown talent, international recruitment and an acceleration for outsourcing solutions.
Below we will focus on how organisations are navigating the solution of using outsourcing and what are the requirements from a regulatory perspective if you are looking to go down this route.
Organisations typically look to outsource activities for a number of reasons whether it's looking to gain efficiencies, focus on core business activities, need to specialist expertise or dealing with a business change or a difficult delivery cycle.
Updated Guidance
The Central Bank of Ireland (CBI) have recently taken a closer look at outsourcing arrangements given the increase in popularity and complexity.
With the expanding focus on outsourcing, this has brought about new guidance published by the CBI. Issued in December 2021, the Cross-Industry Guidance on Outsourcing (CIGO) seeks to put in place guidance to allow regulated firms to better assess the risks of outsourcing.
Regulated entities need to ensure effective governance and risk management processes are established to allow for effective oversight of the outsourcing.
CIGO, which supplements existing sectoral legislation and regulations, has come into effect immediately and applies to all regulated Irish Financial services providers.
For further details on all areas covered by the guidance click here.
Sub-Outsourcing and Offshoring Risk
The guidance outlines the CBI's expectation on specific risks such as sub-outsourcing and offshoring along with key considerations for which management should be aware of before entering into such arrangement in order to mitigate risk.
The CBI recognises the increasing trend for outsourcing arrangements to be spread across different physical and geographical locations. Offshoring presents great opportunities for regulated entities with regards expansion of services and teams. However, if not set up and governed correctly, they can hinder visibility and a regulator's supervisibility of activities being performed. Section 5.5 of the updated guidance clearly outlines the steps required to ensure the effective and most appropriate approach to offshoring.
When considering or engaging in outsourcing to offshore jurisdictions, the Central Bank expects regulated firms to: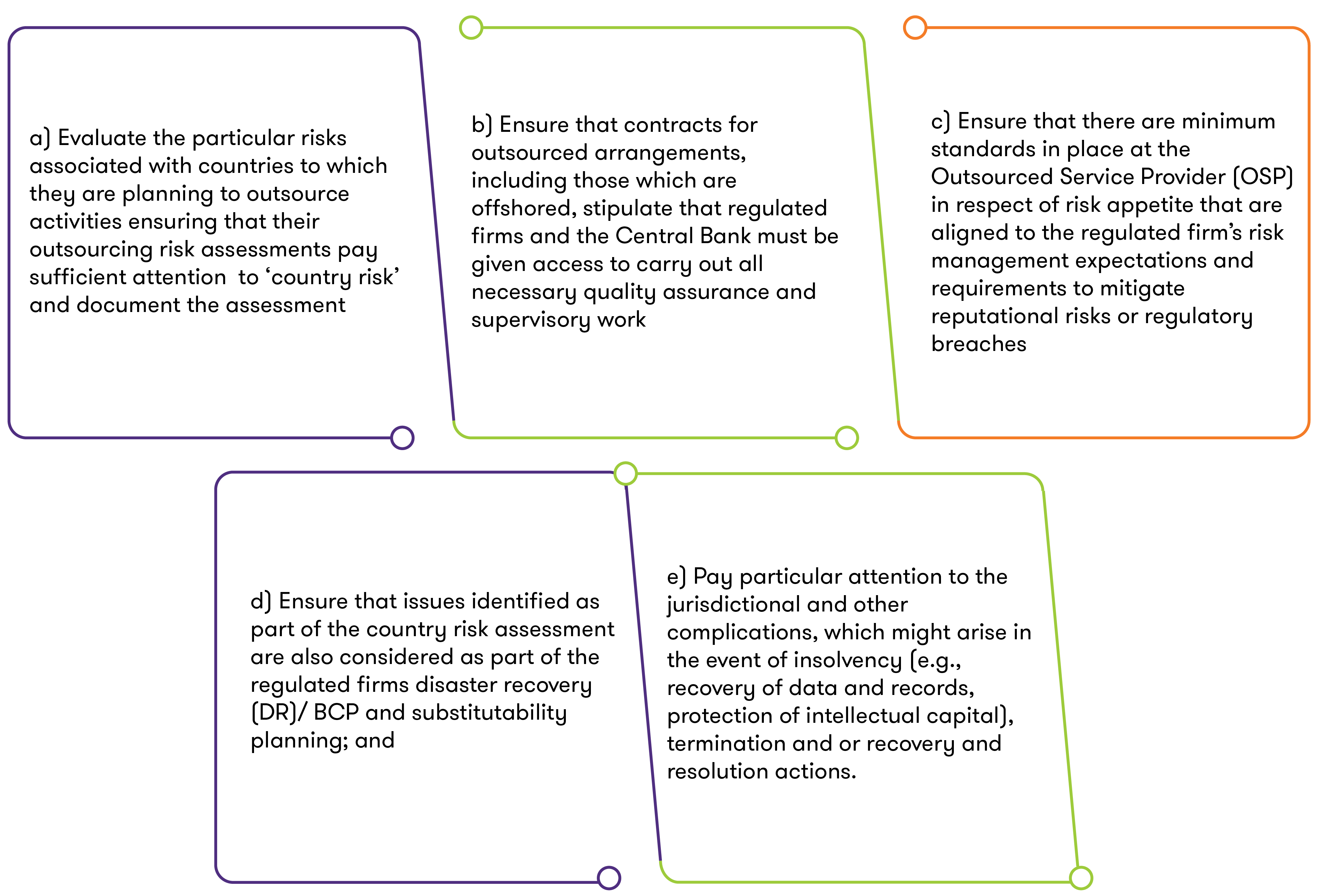 Restrictions to offshoring
Restrictions to offshoring may occur where the CBI deems that supervisibility is severely constrained or non-existent. Other concerns include having a Memorandum of Understanding (MOU) in place, level of contact with regulator in offshoring jurisdiction, location of offshoring, and excessive operational risks associated with the offshoring of particular activities.
The CBI may update or amend the Guidance or provide supplemental advice through Q&As from time to time, when the need arises.
The above is one major option for organisations to not only deal with a tight labour market but also to streamline their business and focus on their core activities.
Grant Thornton has extensive experience in providing outsourced and co-sourced solutions to organisations across a range of financial, operational and risk areas. We tailor services for clients depending on their needs and in consideration of the relevant regulations. We support clients across of number of areas such as strategic resourcing, full BPO or centralising and streamlining global functions.