How can we support the LGBTQ+ community in the workplace? Alexandra Kane details what it means to be an ally and how it can make a huge difference.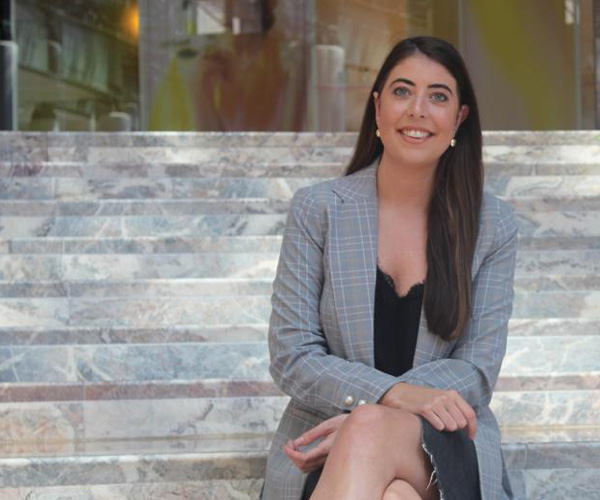 "Be yourself, everyone else is already taken" – Oscar Wilde
The quote above sits amongst the desks on the fourth floor of the Grant Thornton Dublin building. It's a poignant reminder and struck me a little differently reflecting this year's Pride week.
What if I felt like I couldn't be myself? What if I felt that I had to hide a part of my life? What if I felt that way every day when I came to work? Whether it be for fear of backlash, negative reaction or possible career repercussions.
The place in which we spend most of our time, albeit virtually and on video calls in the current climate, should be one of welcoming and support. To me as a LGBTQ+ Ally, there is not a single reason that anyone should feel that they can't be who they want to be, who they identify as, and not face any adversity in doing so. At Grant Thornton, there is a huge drive to stand as an Ally with our friends and colleagues, through our Ally programme and Embrace initiatives. Being part of the Dublin Pride Parade has been a particular highlight where friends and family are all encouraged to show support with our LGBTQ+ colleagues. Last year we took part in BelongTo's 'Come In' campaign last year. This initiative flipped 'coming out' on its head by promoting the positive message that everyone should be able to come in and feel welcome as they are, rather than having to 'come out' as anyone other than themselves.
There is no one 'right' way to be an Ally
An Ally can come in many forms, but should always come from a place of support, openness and kindness. I think there is a certain fear of coming across as being ignorant or being afraid to ask the important questions. From recent global events in the BLM movement, I have learned that it is safe to speak out and say that I didn't know how to support or say the right things, however this is accepted when accompanied with a promise to educate, learn and support.
It's never too late to educate yourself, even if this is just the beginning. We can never under estimate the power of support in any form that it comes in, simply going for a coffee to listen to someone's concerns, wearing rainbow colours in solidarity, attending the Pride Parade, and actively showing support to colleagues and friends in the workplace. Some recommended viewing for allies: Disclosure, found on Netflix.
I recently attended a very informative webinar 'The L to A LGBTIQCAPGNGFNBA' which explored the 'lesser known' letters of the LGBTQ+ spectrum. It also discussed why gender identity and sexuality are intrinsically linked. The key take away message I received from the webinar is that language is ever changing and our identity is a personal preference, the pronouns or letters we choose is exactly that, our choice.
If being an Ally makes one person feel more comfortable, supported and feels that they can be their true selves, I couldn't encourage being an Ally more. If you can be anything, be kind!
This article was originally published in Briefly, from Accountancy Ireland