The financial services industry is characterised by increasing complexity, whether that is investment products, credit offerings or regulatory requirements.
Financial institutions are critically dependent on accurate risk modelling to keep pace with this increasing complexity as 'data-driven' approaches affect institutions' business strategies, risks, operations and regulatory obligations.
Why Grant Thornton
At Grant Thornton, we have over 225 dedicated professionals within our Financial Services Advisory group who provide market-leading risk, advisory, project management and consulting services for the largest and most important domestic and international financial institutions. Our Quantitative Risk team consists of over 20 specialists with backgrounds in areas such as Mathematics, Statistics, Engineering, Computer Science and Econometrics, up to PhD level.
We have built a reputation for providing best-in-class data analytics and quantitative risk support to financial institutions. Our team has delivered the development, deployment and validation of key risk models and risk measurement methodologies for pillar and subsidiary banks, non-bank lenders, funds, investment vehicles and other financial institutions. This experience has made us acutely aware of the key issues for the current wave of risk professionals in model development, validation and management.
Our highly responsive service delivery model and extensive pool of experienced quantitative risk experts means we have a unique capability to deliver for clients. We are an Ireland-based team with international expertise, a global support network and deep subject matter expertise.
Our Services
Data science and analytics
We consider data and data quality to be the cornerstone of any successful project. This is why we approach data with the highest attention to detail, and use leading software, technology and methods for data collection, analysis and visualisation.
Our team has extensive experience with key software packages such as: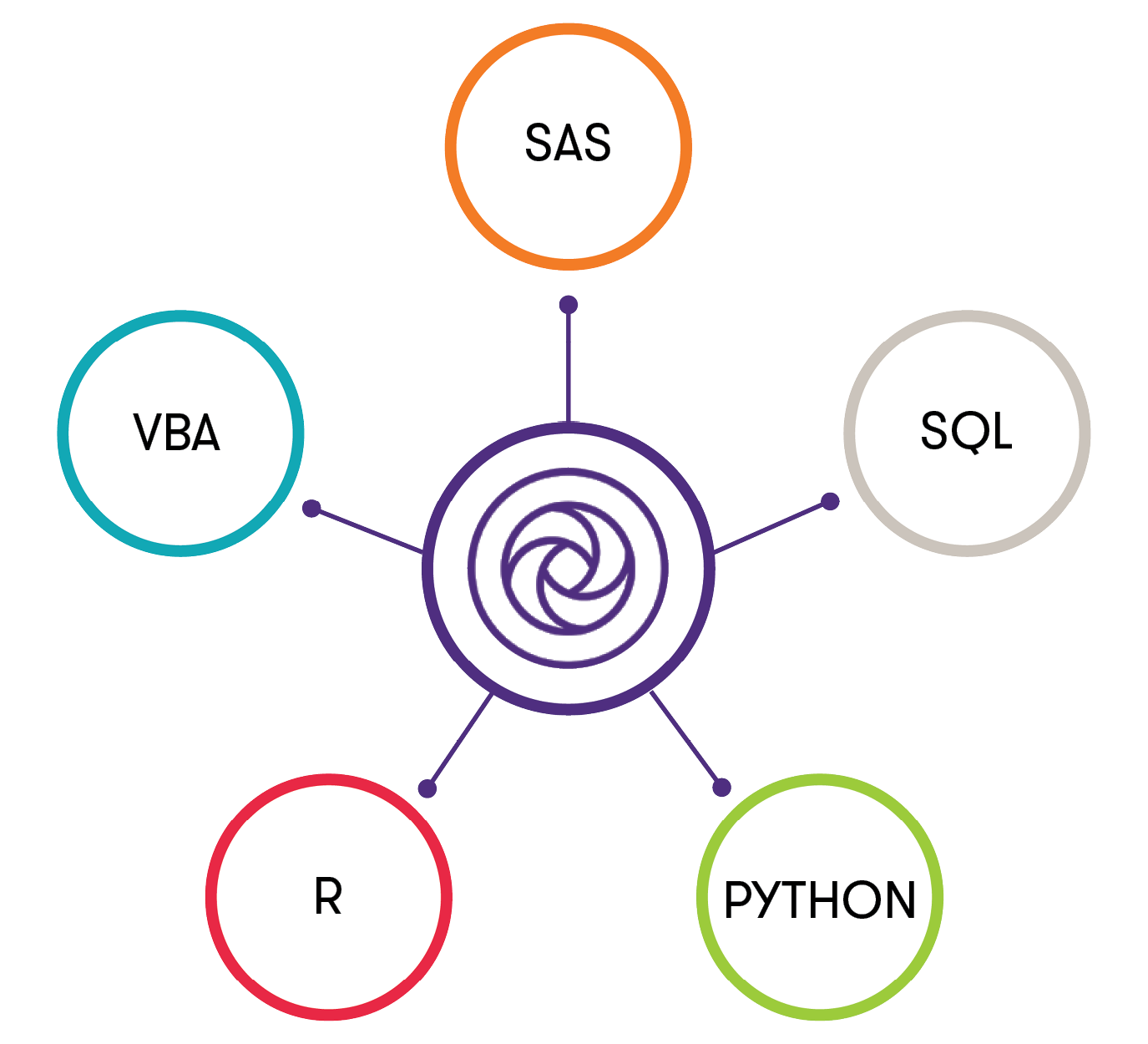 Model development
We provide expert insight into the appropriate model-build methodologies as well as relevant regulation. We understand the modelling process as a series of sub-processes with mutual dependencies, starting with the data preparation stage, model development and testing, model documentation and internal governance.
Our team has extensive experience with end to end delivery of various types of risk models including:

Model validation and assurance
Our model validation and assurance offering leverages our statistical model development and data analytics experience. This enables us to implement robust frameworks for the assessment of the qualitative and quantitative aspects of model design, development and performance oversight.
We have significant experience in delivering model assurance solutions across a wide range of regulatory models and quantitative applications, including:

Portfolio risk management
Our broad expertise in different areas of risk helps clients to find synergies and improve efficiencies in their risk management framework. The combination of expert knowledge and quantitative methods helps to improve the risk management framework as well as enhance the decision making capability in terms of portfolio composition, risk based pricing as well as regulatory reporting and compliance.
Valuation
As market conditions change rapidly, having consistent and accurate valuations is necessary for many firms across multiple industries and sectors. These complex assets, including; swaps, convertible fixed income securities, equity linked derivatives, and employee stock ownership plans (ESOPs), require rigorous and robust quantitative modelling approaches.
Here at Grant Thornton, our Valuation team has developed and validated models that overcome traditional valuation problems. Our toolkits, use unique and innovative ways to price the securities, all while representing these results in a user-friendly application that allows for easily understandable and seamless valuations. Utilising best industry standards, GT maintain the highest level of delivery while ensuring regulatory compliance.
Our team has extensive experience in the valuation of assets such as: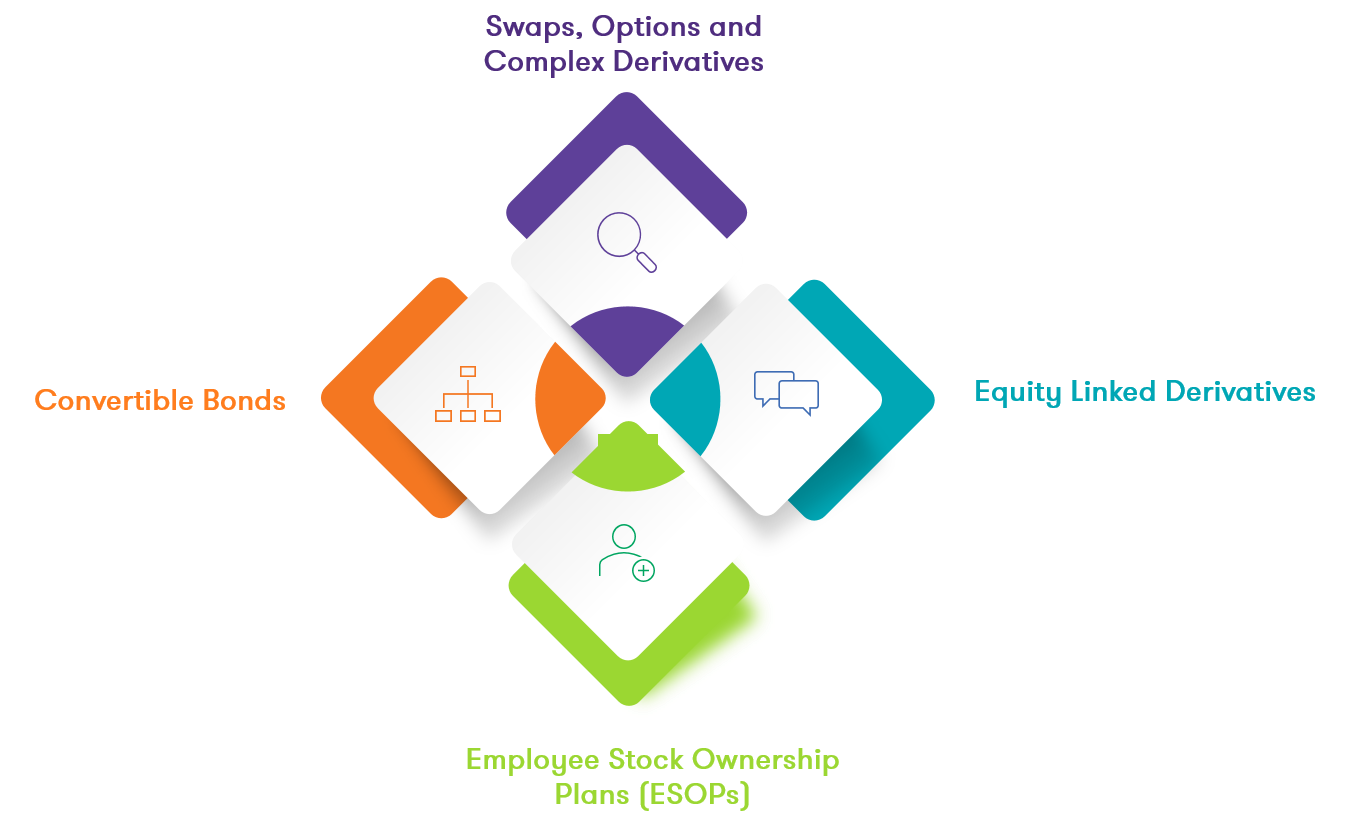 Subscribe to our mailing list
Update your subscriptions for Grant Thornton publications and events.