The pandemic brought heightened attention and focus to business continuity and organisational resilience as a whole. Boards and Audit & Risk Committees are acutely aware of the needs to engrain risk management and resilience across their organisations.
As organisations focus on their strategic ambitions and enable their change and transformation agendas to best support their agility and longevity, the need for robust business expertise has become a priority.
Our Services
Our team helps businesses with the design and implementation of business continuity programs, development of Crisis Management plans and Disaster Recovery plans, deployment of business impact assessments, BCM training for Executives, Boards and Audit Committees as well as ISO 23301 readiness reviews for those businesses looking to become accredited.
Why Grant Thornton
Our business continuity and operational resilience team support a wide range of clients in the design, enhancement and/ or implementation of their business continuity, disaster recovery, crisis management and operational resilience programs. Many organisations are revisiting their business continuity and operational resilience agendas post COVID 19 and in light of the dynamic and complex environments many industries find themselves operating in.
Boards and Audit Committees expect rigour and robustness when it comes to business critical arrangements given how fundamental they are to sustaining a business. Notwithstanding the global, domestic and industry specific risk landscapes at play, the continued investment in outsourced arrangements, the engagement of third parties in day to day business delivery and the move to cloud service provision alongside distinct challenges in attracting key talent all inform the complexity and importance of having such programs in place.
We are attuned to the types of risks, scenarios and business impacts and industry specific insights that underlie the design of such plans and programs. Our objective in delivering these services is to support our clients in arriving at what is a right sized, practical and successful program for their business.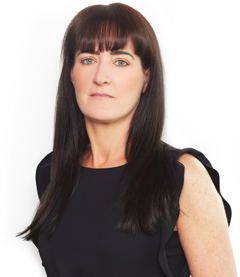 Get in touch
Partner - Head of Business Risk Services