Boards and in turn Audit Committees are responsible for the risk oversight of an organisation. As part of this risk oversight mandate it is necessary to gain independent and objective assurance over the effectiveness of internal controls and the extent to which thematic risks are managed by the business.
Our client's risk maturity, complexity and industry differ but what is common to all is that they all have:
Strategic challenges
Change and transformation agendas
A critical need to attract and retain key skillsets
A need for real time and transparent risk information across the business
Efficiency and cost containment priorities
Having an internal auditor that aligns their purpose to that of your business and seeks to add value at every opportunity can be an absolute game changer.
Our Services
Outsourced internal audit - providing a comprehensive and best in class internal audit function

Co-source internal audit - supporting existing teams with the provision of subject matter experts

SOX 404/ 302 compliance programs

External Quality Assessments

One-off, independent assurance reviews including Board Effectiveness assessments

Bespoke training and advice
Why Grant Thornton
We provide tailored internal audit and advisory solutions to our clients that add real value to their businesses, support their risk management agenda and leverage key themes to enable the delivery of operational and strategic priorities.
We provide skilled and pragmatic expertise, insights and benchmarks to our clients to best support them in their journey.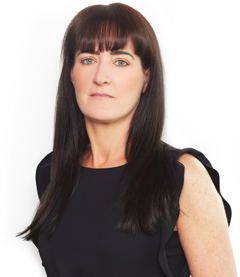 Get in touch
Partner - Head of Business Risk Services