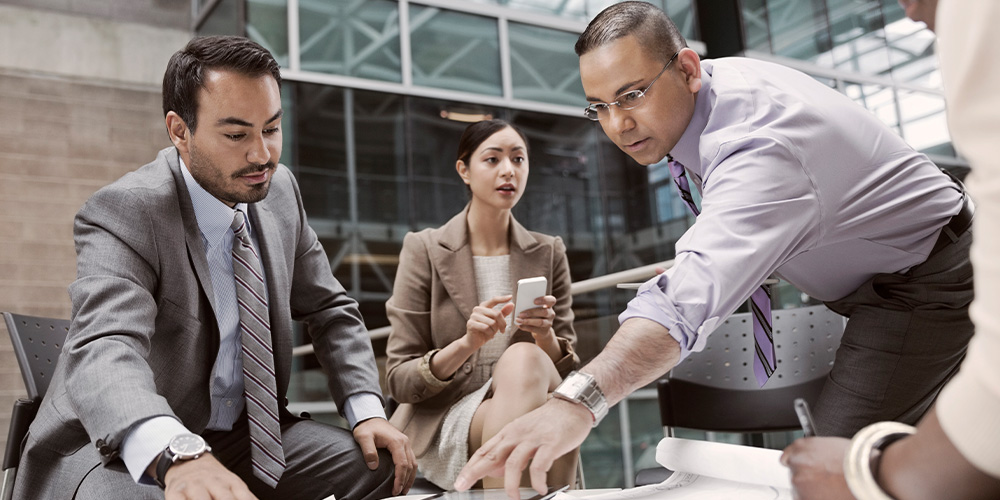 We design and apply supports to help organisations achieve their goals.
Public Sector
Read the full publication and discover why Grant Thornton is the ideal project partner to help achieve the strategic goals of your organisation.
Download PDF [3168 kb]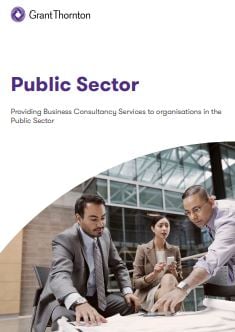 The turbulent economic climate has put an unprecedented amount of pressure on the Public Sector in Ireland.
Our Public Sector service focuses on providing consulting services to local, national, regional and global Public Sector organisation entities. We work with our clients to implement practical, workable and innovative solutions that make a difference in solving the pertinent challenges that are being faced every day across a range of areas in society, including across local government, state agencies and semi-state bodies and government departments.
Grant Thornton are actively involved in helping governments and organisations in achieving policy objectives that improve Ireland's present and future society.
Having worked closely with a number of diverse clients across the Public Sector, we have ample exposure to the pressures facing governmental bodies and public organisations. We possess the expertise, capabilities and experience to offer tailored support and guidance.
Your organisation can rely on our highly experienced, local and committed teams to deliver a cost effective and efficient engagement.
Grant Thornton delivers solutions to all business challenges. Clients choose us because the breadth of advisory services they need is delivered innovatively and always to the highest standards. At Grant Thornton we are committed to long-term relationships.
We offer empowered client service teams, hands-on partner involvement and shorter decision making chains ensuring agility and punctuality in service delivery. Grant Thornton have unique experience in completing a wide range of projects for public and private sector clients in both Ireland and across Europe. Our team is accustomed to working with clients collaboratively to ensure that key project deliverables are identified and tracked succinctly, from the beginning to the end of the engagement process.
Grant Thornton has a wealth of advisory experience from our interactions with a range of clients, ranging from SMEs to large organisations.
Subscribe to our mailing list
Update your subscriptions for Grant Thornton publications and events.