You have come to rely on us for our quality of earnings assessments in your investing decisions on buy-side and sell-side transactions. During this volatile economic environment brought on by the COVID-19 pandemic, you can continue to rely on us as we are here to respond and restore together. We have developed a tailored quality of earnings solution that you can incorporate into your financing decision for a business looking to obtain short-term financing.
Immediate actions to take
Evaluate quality of earnings - today and tomorrow
In a slowing economy, it is imperative for stakeholders to understand the quality of earnings of their investments, both today and into the forecast period. We can critically evaluate the quality earnings for a business over both a historical and projected period, while obtaining an understanding of a company's plans to bridge from the past into the future in the face of current economic events. From performing a critical review of revenue and expense drivers to understanding potential supply chain disruptions and manufacturing or production capacity limitations, we can evaluate management's plans for moving forward.
Additionally, in our analysis we will:
Assess working capital key performance indicators (such as days sales outstanding, days payables outstanding, and the resulting cash conversion cycle) and understand management's efforts to optimise its working capital
Evaluate capital expenditure requirements and where non-essential spending can be deferred, if possible
Assess and evaluate management's cash flow forecast to understand the company's ability to meet immediate obligations, considering scenarios like known (or potential) receivable collections risk and vendor disruptions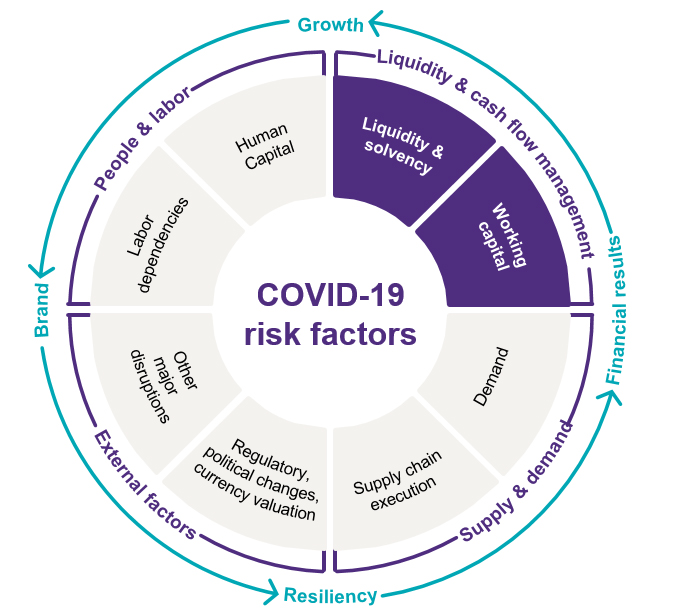 At the ready to help you
Grant Thornton's Corporate Finance specialists have a proven history assisting lenders, private equity, and corporate clients in successfully executing M&A transactions. Our integrated team of experts work together efficiently to provide the tailored solutions you need.
In addition to extensive due diligence experience, we have a track record of serving underperforming and transitional companies and their stakeholders as well as delivering working capital maximisation strategies and financial and cash flow forecast of your investment holdings.
Our multi-faceted solutions provide enhanced value to companies and stakeholders facing business challenges during this time of uncertainty.
Our approach is to provide pragmatic guidance to help companies in the ways that matter most.
You can count on us to:
Bring a calm and deliberate approach to key considerations
Help you filter out the noise, fully understand your options and create actionable plans forward
Respond at the speed of your need
Provide mutually agreeable scope of work and fee estimate, regularly communicating progress to date. Our commitment: No surprises.
Capabilities
Deep specialisation and understanding of drivers of company quality of earnings
Understanding of key company revenue and expense drivers
Covenant compliance review
Execution of M&A in accelerated/distressed environment
Working capital optimisation strategies
Business viability assessment
Business forecast preparation and assessment
Cash flow management through revenue and cost optimisation
13-week cash flow assessment
Analysis and stress testing of model assumptions
3-statement financial modeling
Tax attribute evaluation