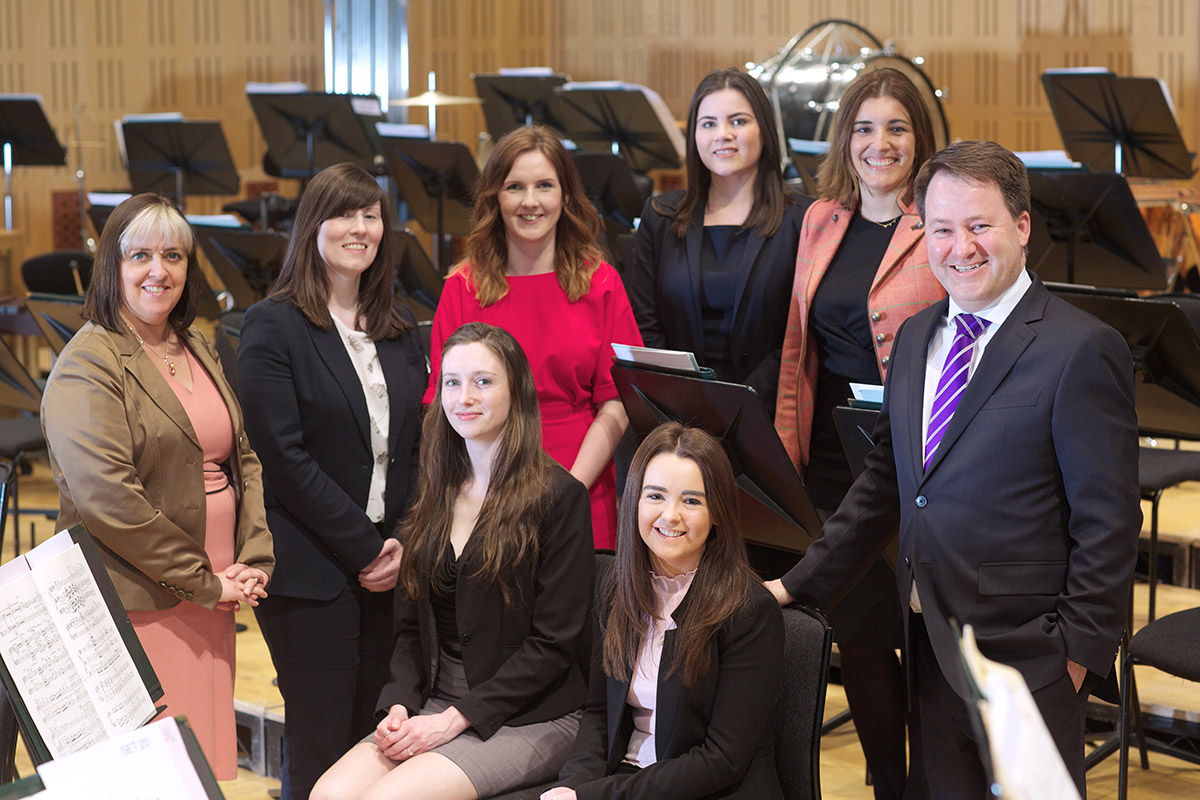 Paul Jacobs discusses Grant Thornton's sponsorship of the Female Conductor Programme
I am a keen supporter of the National Concert Hall, having regularly attended events for the last 17 years. I love entering the hall every time, enjoying the buzz before the event and then watching some of the most talented people in the world.
We are blessed in that the NCH provides an opportunity not only for music appreciators like myself to get involved, but also those who benefit from educational programmes from young children upwards, through to "serious" musicians and world-class artists. There is also a sense of history at the NCH that strikes me when I walk through the doors, for example the Kevin Barry Recital Rooms were the setting for the meeting of the second Dáil Éireann and the historic treaty ratification debates between December 1921 and January 1922. Clearly music is incredibly enduring through the generations. However, I also believe that we have obligations. Not only do we have the obligation to provide a platform for music to be shared and enjoyed but we also have an obligation to nurture and grow our musicians so that they can achieve their potential.
There is an issue: the position of orchestra conductor remains one of the most enduring and unyielding glass ceilings for women in the world of classical music. The statistics supporting this are stark: at the end of 2014, music listings website Bachtrack reported that of the top 150 conductors of that year, only 5 were women. Whilst progress has been made in terms of female participation as musicians, the lack of female conductors is an undeniable indicator that there is a great deal more to be done in this area to encourage women to consider and pursue this leadership position.
Throughout my career I have worked with, and learnt from, numerous women in leadership roles nationally and internationally. In our own Forensics team over 50% of the team are now female (increased from one, 13 years ago) with increasing numbers taking leadership positions. I acknowledge that we still have work to do and it is clear from my own journey so far that our firm, our team and our clients have significantly benefited as a result.
The Bachtrack statistics suggest that there is a glass ceiling and I believe that breaking this barrier will only bring benefits to listeners and musicians alike.
The goal is to start redressing this imbalance through an innovative course designed to coach, mentor, encourage and promote talented female conductors at the outset of their careers. To start bridging this gap, The National Concert Hall, with the support of Grant Thornton, will work with Alice Farnham to guide six novice conductors through 10 months of workshops, rehearsals and sessions focused on the development of leadership and business skills. As Artistic Director of Women Conductors at the Royal Philharmonic Society (RPS), Alice Farnham was the obvious choice to lead this programme. The programme will culminate with a showcase concert with the RTÉ National Symphony Orchestra in summer 2018.
With this programme we don't want to just demonstrate the music ability of six individuals but give them the platform to develop themselves and their leadership qualities, and in turn, inspire others to pick up the baton. We look forward to working with Alice, the six conductors and all of those involved at the National Concert Hall.