The relationship between Irish and US Businesses has been strong for the last number of decades. This can be seen by the numerous US companies who have their European Headquarters in Ireland and by the growing number of indigenous Irish companies who have moved their services to the US. However, although there are similarities with operating in both jurisdictions, there are a number of pitfalls which businesses need to be aware of.
At Grant Thornton we have met our clients' needs by offering an end to end solution for both US and Irish businesses. Grant Thornton Ireland has 2 dedicated desks in both New York and San Francisco. The combination of Grant Thornton Ireland's international expertise and the Grant Thornton US specialist teams allows us to provide a really compelling global service to US and Irish entities with operations in multiple jurisdictions – the inherent deep expertise in tax and accounting in the US team is supplemented by our knowledge and experience in managing complex compliance requirements for multinational entities.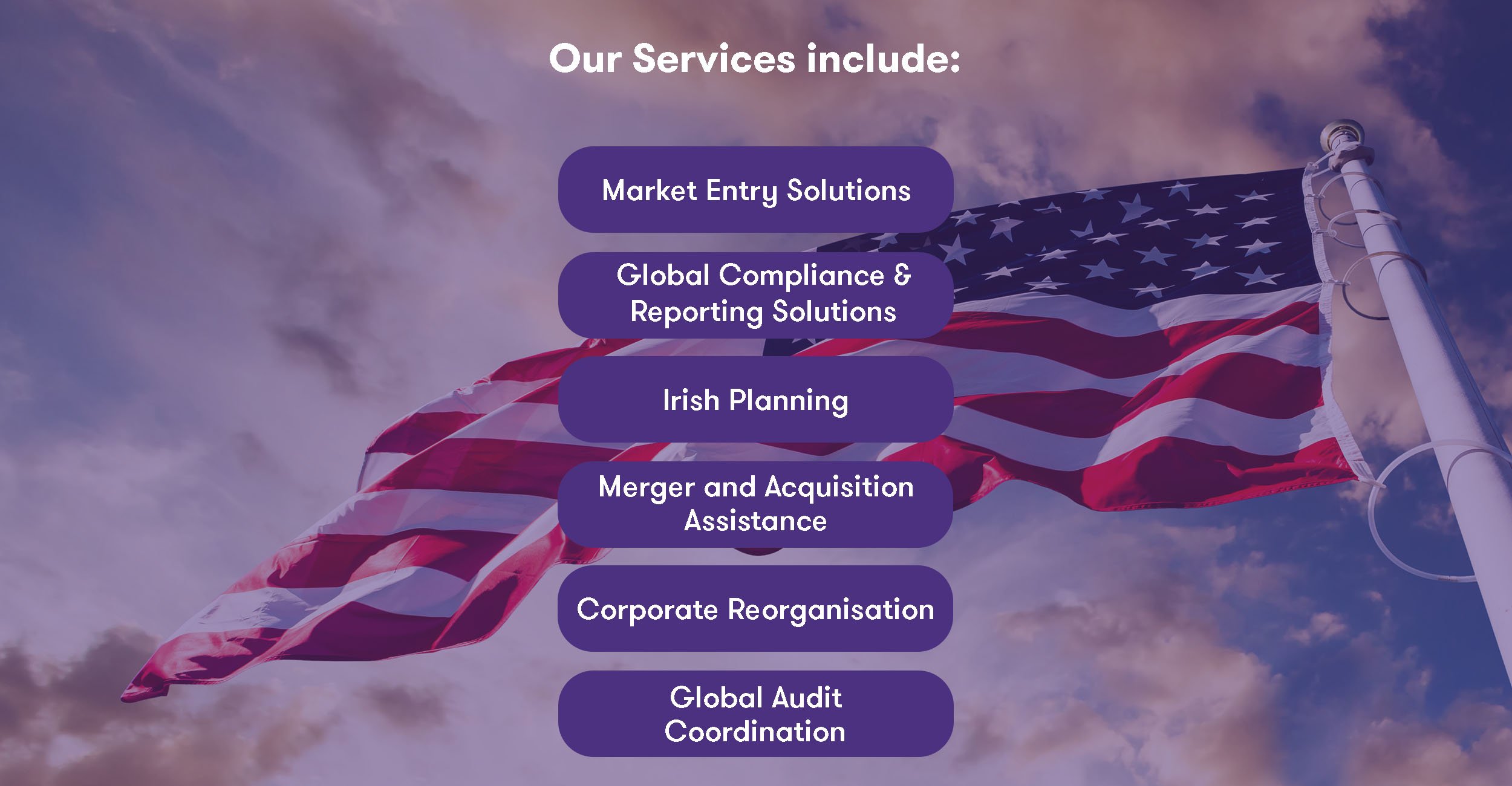 Why Grant Thornton?
With 2 dedicated Irish Partners in the US and access to thousands of team members in both countries, Grant Thornton's US Irish Business group offers a 1 stop shop for companies looking to do business across both jurisdictions. Having a physical presence in the US ensures consistency of service delivered to our clients from a single point of entry; a conduit for the client who has access to both the geographical and sectoral expertise required to deliver a quality service
Subscribe to our mailing list
Receive the latest insights, news and more direct to your inbox.