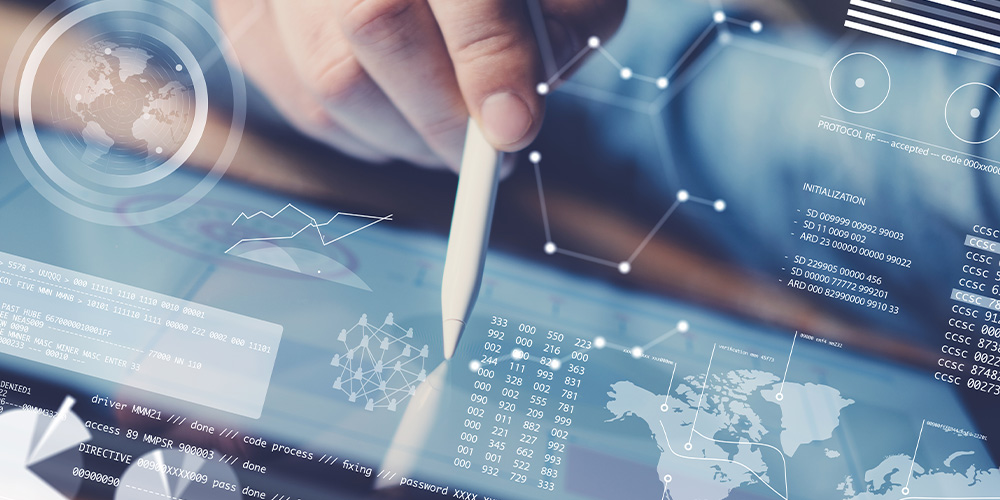 Working with you to support your organisation in achieving your business intelligence requirements and enabling structured data-driven decision making.
Business Intelligence services
Read the full publication and learn how we can support your leaders in defining and delivering their BI requirements.
Download PDF [5108 kb]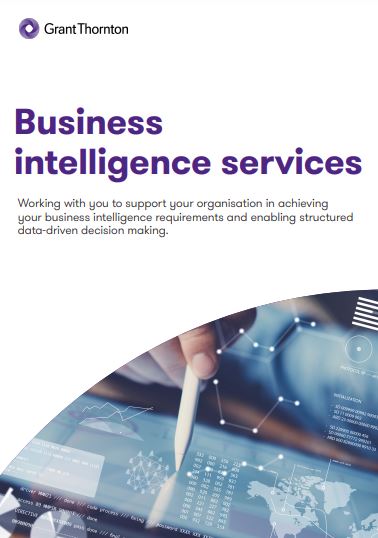 Our business intelligence services enable structured data-driven decision making
Accurate data analytics and reporting can facilitate faster decision making, but it requires support from an experienced partner. That is where Grant Thornton comes in.
Data is growing exponentially and its value in driving decision making is obvious. More and more data is available and is created by an expansive number of devices. 80-90% of the worlds data is unstructured and every two years the volume of data across the world doubles in size.
The growth and availability of data provides increasing opportunities for organisations. Those who can unlock insights from their data will make informed decisions supporting growth, enhancing decision making and streamlining operations.
Using a structured approach to business intelligence (BI) will help organisations outperform their competitors by improving decision making processes through reducing the time required to gather, analyse and act on available data.
The more advanced organisations are in their BI practices, the more benefits they will realise. Organisaions who fail to realise the potential of BI will be forced to speed up their analytic ambitions to stay on par with best practices, competitors and new market entrants.
BI is at the core of every data-driven organisation making it an essential component in supporting change. Understanding the correct BI approach for your organisation is important and has the potential to deliver numerous benefits, including:
Increased visibility into financial and operational performance;
Process automation;
Swift data-driven decision making;
Enhanced transparency;
Boosted ROI;
Cost saving;
Eliminate waste;
Increased productivity;
Reduction in human error; and
Increased efficiencies.
Subscribe to our mailing list
Receive the latest insights, news and more direct to your inbox.