We all struggle with the same financial worries throughout our lives. By creating a tailored financial plan, you can turn these worries into goals and set achievable targets to gain peace of mind.
We believe no two clients should receive the same generic, 'one size fits all' advice, whether it is investing, provision for retirement or inheritance planning. In order to provide proper tangible advice, we will create a long term financial plan for you and your family, demonstrating how to improve your wealth and manage it to best meet your needs.
Partner
Oliver O'Connor
Private Client and Wealth Management
Find out more
Our Services
Nobody can give you the best advice without truly understanding what is important to you and what you are trying to achieve. In order to develop our understanding of your needs and possible requirements, we follow a three step process which develops your story and in time allows you to choose a financial path which is right for you.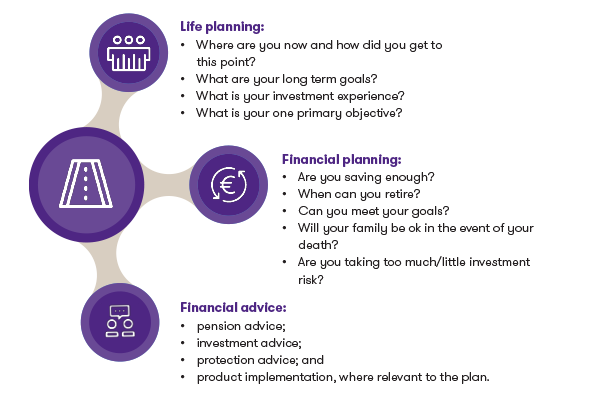 Managing your wealth
Throughout the course of your life, you are likely to have multiple income streams and acquire various assets but you will also have a wide range of expenses and liabilities. At times, this can be hard to manage and trying to make sense of it all can seem like a lot of work. As part of the life and financial planning steps of our process, we will identify the most efficient way to manage your current and future streams of income and expenditure.
Identifying your needs
Once we have created an overview of your current financial situation, you will fall under one of three categories:
Why Grant Thornton?
Grant Thornton Financial Counselling specialises in financial planning advice for self-employed individuals, company directors, multinational executives and retirees. Our team has a wide variety of expertise, consisting of certified financial planners, financial advisers, chartered accountants and tax advisers.