Most notably since the pandemic, many Boards and Audit Committees are seeking a step change in their organisations risk management practices and in the transparency of risk information and insights.
We support clients across all sectors with their risk advisory needs whether that be at an enterprise or thematic level.
Clients regardless of sector rarely have the risk subject matter expertise in house to support the range of risks their organisation has to contend with day to day in the ultimate delivery of its strategy.
Why Grant Thornton
We provide a best fit suite of risk advisory support and solutions tailored to client needs and their stage of risk maturity. Whether that be performing a risk assessment for the organisation and/ or delivering certain risk prioritised projects on a stand-alone basis or in conjunction with management we have the depth and breadth of experience to do so.
We have a wide range of risk advisory and internal audit professionals who work closely with Boards, Audit Committees and Executives in enhancing their risk management understanding, providing subject matter expertise in particular risk areas (third party risk, business continuity, talent management, cyber) and/ or helping them on their risk maturity journey.
Many of our clients do not have all the skills to hand inside their own four walls to address the range of thematic risks their organisations have to contend with today. Our team works with organisations across a wide range of sectors in managing their enterprise risk profile to best support the delivery of their strategic ambitions and operational agendas.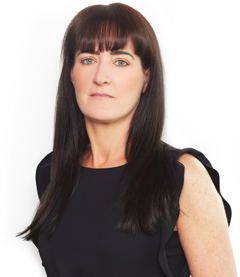 Get in touch
Partner - Head of Business Risk Services