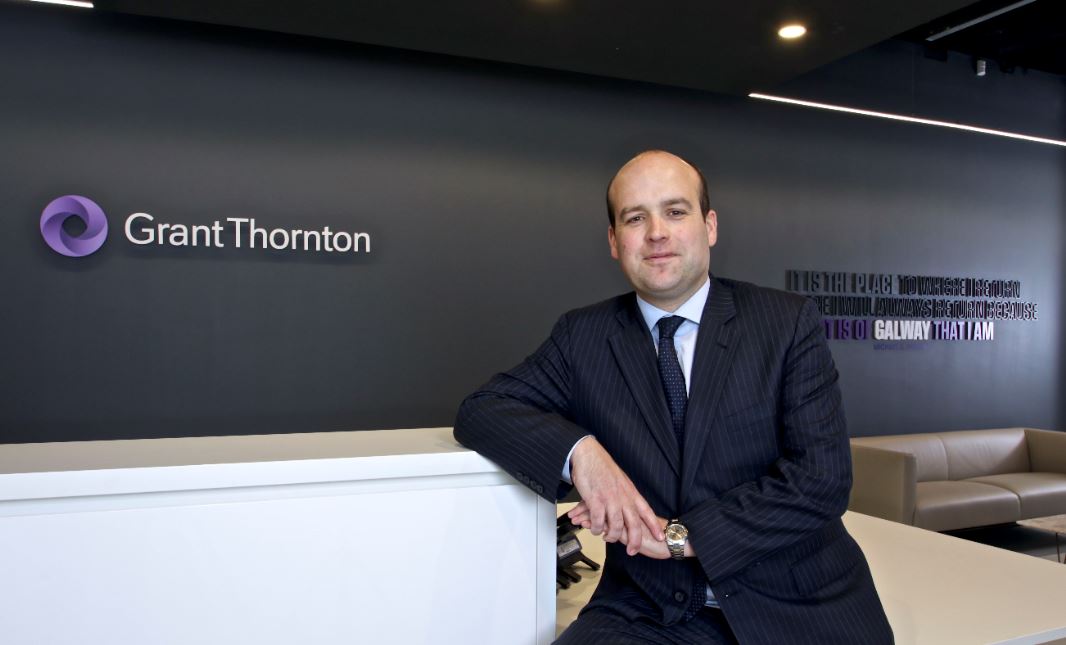 "Galway has a very strong innovation culture that is supported by its third level institutions and though various innovation labs," said partner in advisory, Grant Thornton Galway, Aengus Burns.
Galway is home to many internationally focused companies and high-growth start-ups. "The city is a hub for MedTech and ICT companies that allow professionals in that space to locate here," he said. "This clustering of similar types of business is something that we at Grant Thornton are also witnessing in our sector."
The recent arrival of similar sized accountancy firms in the city means that there is now a rich pool of professionals who can progress great careers in Galway". "It has opened up a new world of opportunities and it also means that we have support from likeminded individuals and peers," said Burns.
The Galway office opened in early 2011 and has two partners and 80 staff offering audit, tax and advisory services to the region. "Grant Thornton is Ireland's fastest growing professional services firm," he said. "We deliver solutions to all business challenges. We started out in Galway during the downturn as a specialist advisory business engaged in restructuring of businesses . We have since grown and added substantial tax advisory and audit teams. We've redeveloped our office space over the past year and we now occupy large modern offices on Merchants Road over two floors. The size of our team is continuing to expand."
Grant Thornton's business in the Galway office is 50% local and 50% international work. "The international aspect is an important part of what we do and we attract people to work for Grant Thornton based on the quality of roles we are able to offer that weren't possible in the past," said Burns. "Our employees are attracted by the career opportunities that we have but many of them also want to relocate west. Some of them might have family links in the region or they might want to raise their children here. Others come because of the unparalleled quality of life on offer."
The firm offers internships and graduate recruitment programmes where graduates train to be qualified accountants or qualified tax professionals through a study and work contract. They also have mid management roles and senior director positions across advisory, tax and audit disciplines. "Because of the quality of our clients and their local and international spread, we've a broad range of opportunities for anybody looking to progress their career with us," he said.
Galway is a city of culture, a place that draws buskers and artists to its cobbled streets. "Galway City is very safe with low crime rates," said Burns. "It is by the sea and the vibe is very easygoing. It is a small city with a large student population and strong tourist industry. There is a lot of foreign direct investment in the city and this ensures that Galway is a dynamic economy with plenty of job openings and commercial opportunity for people located in the West. The city isn't without its housing and infrastructure challenges, but the cost of living is significantly lower than in Dublin."
"There is free secondary education across the board in Galway with some of the highest-ranked schools in the country," he said. "We also have one of the biggest universities in Ireland."
Grant Thornton is heavily embedded in the local community. "We are very supportive of Galway Chamber and Connacht Rugby in particular," said Burns. Our firm's policy is to continue to grow our business around the country allowing our people flexibility and choice in where they wish to locate and progress their careers, the success of which can be seen at Grant Thornton Galway