Grant Thornton uses cookies to monitor the performance of this website and improve user experience
To find out more about cookies, what they are and how we use them, please see our privacy notice, which also provides information on how to delete cookies from your hard drive.
Article
Proposal to Tax Irish property loans in Section 110 Companies
10 Sep 2016
The Minister for Finance, Michael Noonan T.D., has published a proposed amendment to Section 110 of the Taxes Consolidation Act 1997 for inclusion in the forthcoming Finance Bill to be published on October 11.
The draft legislation proposes to tax profits and gains arising on the holding and managing of Irish property loans ("specified mortgages") at a rate of 25% from 6 September 2016 with potentially limited scope for deductions for interest expense. Therefore, it will impact existing structures holding such loans with only a limited form of grandfathering permitted (to the extent that income and gains, whether realised or unrealised, arising prior to 6 September 2016 should not be impacted by the proposed changes).
It is important to note however that Section 110 companies holding other types of assets are not impacted by the proposed changes.
What are the proposed changes?
The approach taken is to regard the managing and holding of Irish property loans as a separate business which is ring fenced from any other qualifying activities of the Section 110 Company.
Under this approach, any expenses laid out or expended in earning the profits of this separate business will be attributed on an arms-length basis as if the activities in relation to this business was being carried out in a separate company.
Any interest expense attributable to the separate business that exceeds an arms-length amount or is dependent on the results of the Section 110 Company will only be deductible in certain circumstances (interest payable to certain Irish and EU resident noteholders may continue to be deductible provided that various conditions are met). Any remaining profit attributable to the separate company will be subject to Irish tax at a rate of 25%.
Are there any future expected changes?
The accompanying press release of the Minister for Finance highlighted two further areas which are currently being considered, as follows;
Further targeted proposals in relation to the activities of Irish regulated funds in the Irish property market, and
The holding of shares of a Section 110 Company by charitable trusts (currently subject to a separate review which, we understand, is being undertaken by the Charities Regulator)
We will keep you informed of any developments in these areas as they arise.
What should we do now?
These changes will require very careful consideration in the context of each individual Section 110 Company. We would suggest that the relevant issues that should be considered now include the following;
Are there any assets in my portfolio that could be regarded as 'specified mortgages' per the proposed amendment?
If so, what impact would the separate business approach have on my tax charge (noting the possible restriction of a deduction for interest payments on financing)?
What are the valuations of these assets as at 6 September 2016 which we can ring-fence into the existing regime?
Do we need to restructure/refinance the business?
Please contact your Grant Thornton contact should you wish to discuss any aspect of the above.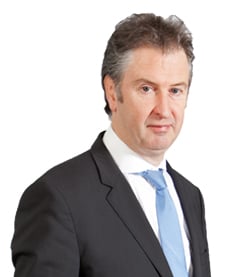 Partner - Tax
Dublin, City Quay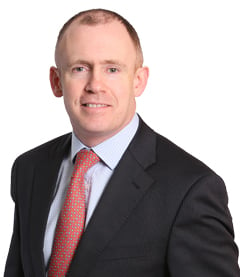 Partner - Tax
Dublin, City Quay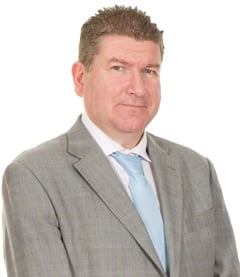 Partner - Indirect Taxes
Dublin, City Quay