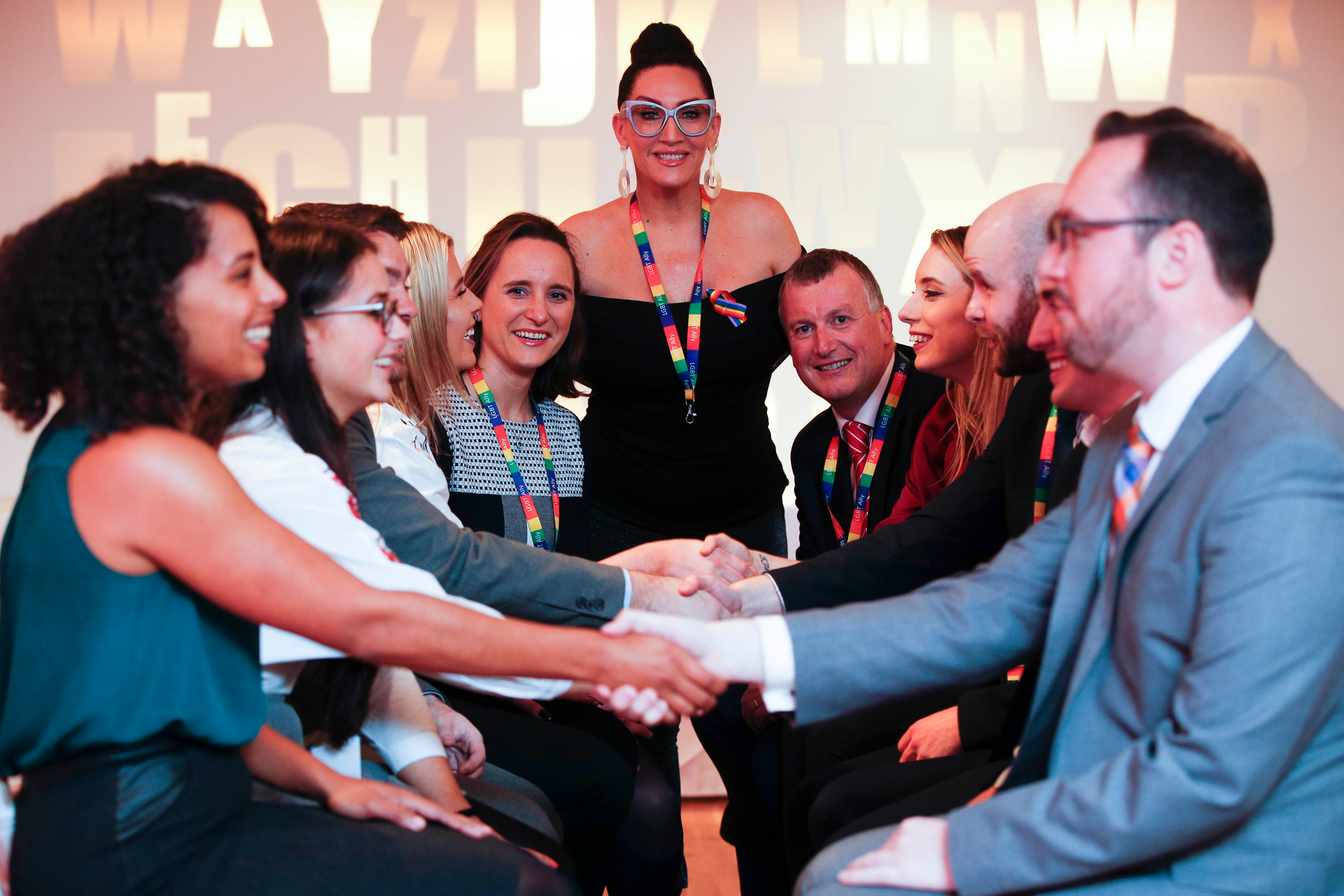 Michelle Visage, the US star of 'RuPaul's Drag Race', last night launched Grant Thornton's first diversity speed networking event for business professionals working in Dublin.
The professional services firm established the event to celebrate a new diversity initiative at the firm, the Ally Programme.
Last night's event, which involved networking in three-minute slots, was designed to foster new business contacts and opportunities with like-minded professionals.
Some 150 professionals from more than 40 companies across the professional and financial services, IT and aviation sectors were there to hear Ms Visage stress the importance of inclusiveness for a more productive business environment, and the benefits for hiring and retaining talent.
"Events such as this are extremely important in today's world, where we can either stand up for what we believe in, or stay silent," Ms Visage said.
"We, as humans, possess the power to change lives by speaking up for those that cannot, and act as their allies no matter the circumstances."
The event comes as a Grant Thornton survey found that three in four employees would be positively inclined to accept a job offer or remain working for a company that has a diversity programme.
"Our research clearly shows that companies who put diversity at the centre of doing business foster loyalty amongst their employees, whilst also attracting new talent," said Sasha Kerins, partner and head of diversity and inclusion at Grant Thornton.
Among the companies lending their support were State Street, LinkedIn, Aer Lingus, IBM, Workday, Accenture and Deutsche Bank.