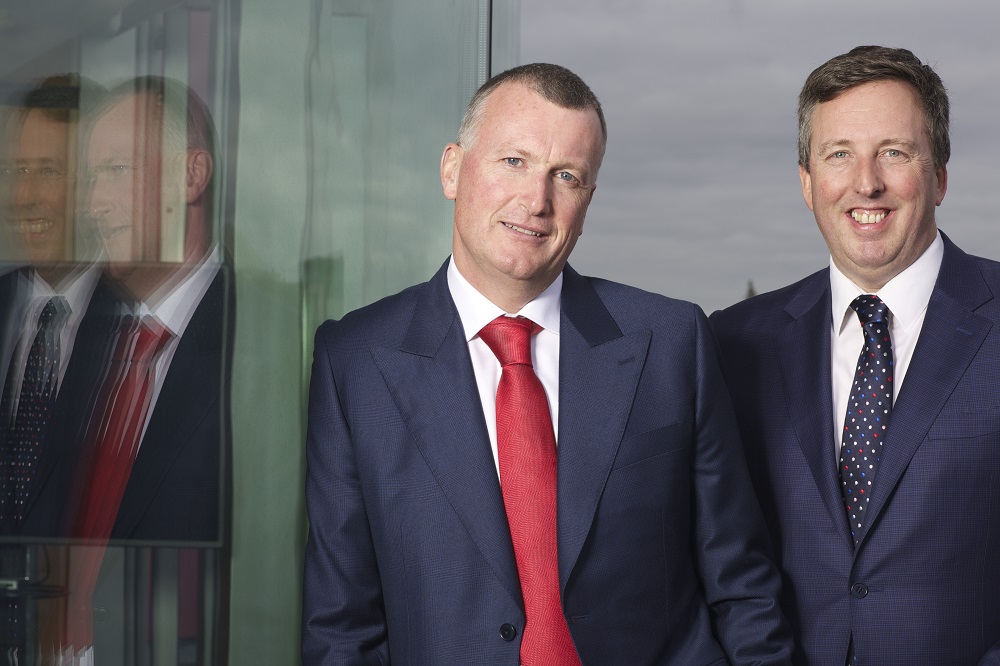 McAteer to succeed Paul McCann from 1st January 2018
Leading professional services firm Grant Thornton is delighted to confirm the election of Michael McAteer as Managing Partner effective from 1st January 2018. He takes over from Paul McCann, who will complete his second successful term as Managing Partner at the end of this year.
Michael McAteer is currently head of Advisory Services with the firm and joined Grant Thornton in 2008 with the merger of Foster McAteer, a firm of five partners and 25 staff. As well as being a leading advisor to many of Ireland's top businesses, Michael is also one of the country's foremost insolvency practitioners, having been involved in some of the most high-profile restructurings and receiverships in Ireland over the last decade. These included joint liquidator to Treasury Holdings, and joint administrator to Quinn Insurance Limited, and as examiner, he was instrumental in the successful restructuring of eircom, SIAC construction and Aer Arann.
He is a fellow of Chartered Accountants Ireland (CAI) and a fellow of the Association of Chartered Certified Accountants (ACCA). He is also a member of the Consultative Committee of Accountancy Bodies-Ireland on insolvency matters.
"It is a great honour to be elected by my partners to lead Grant Thornton into consolidating our position as leading business advisors and seeking opportunities for strategic growth. We are in a new era of business which is very different from the last decade, and while it is full of opportunity, there are also numerous challenges on the horizon. We are working very closely with our clients to guide them profitably through this time while also staying focused on growing our own business in a number of key sectors", said Michael McAteer.
He paid tribute to Paul McCann for his "vision and strategic leadership" over the last six years, during which time Grant Thornton has been the fastest growing professional services firm in Ireland. Since 2012 the firm has grown its turnover by more than 130% to €110 million and has expanded from a team of 30 partners and 375 staff, to 48 partners and more than 1,200 staff.
"Paul's record as Managing Partner speaks for itself, and it has given us a great basis from which to drive the business forward, while providing ever-specialist and personalised services to our clients", added Michael McAteer. Grant Thornton has a particular focus on sectors, including financial services, technology, construction, consumer goods and life sciences.
Paul McCann will continue as partner in Financial Services Advisory at Grant Thornton, and will also head up the European Banking Group with Grant Thornton International.
Grant Thornton has offices in Dublin, Belfast, Cork, Galway, Kildare, Limerick and Longford, with a presence on both the US East and West coasts also.