Since opening its offices on Cork's main commercial thoroughfare, the South Mall, five years ago, the level of business activity at Grant Thornton has mirrored the same upward graph of the city itself.
Servicing the constantly increasing needs of a broad client network that includes public companies, larger private enterprises and the multinational sector, Grant Thornton has experienced a period of dramatic growth and expansion in tandem with the general proliferation of business activity across the city and region over recent years.
"A measure of the business expansion can be seen in our personnel headcount," says Gerard Walsh, who has recently taken up the partner position at the firm's Cork offices.
"There were six of us when we opened here six years ago, a number that has now increased to over 100.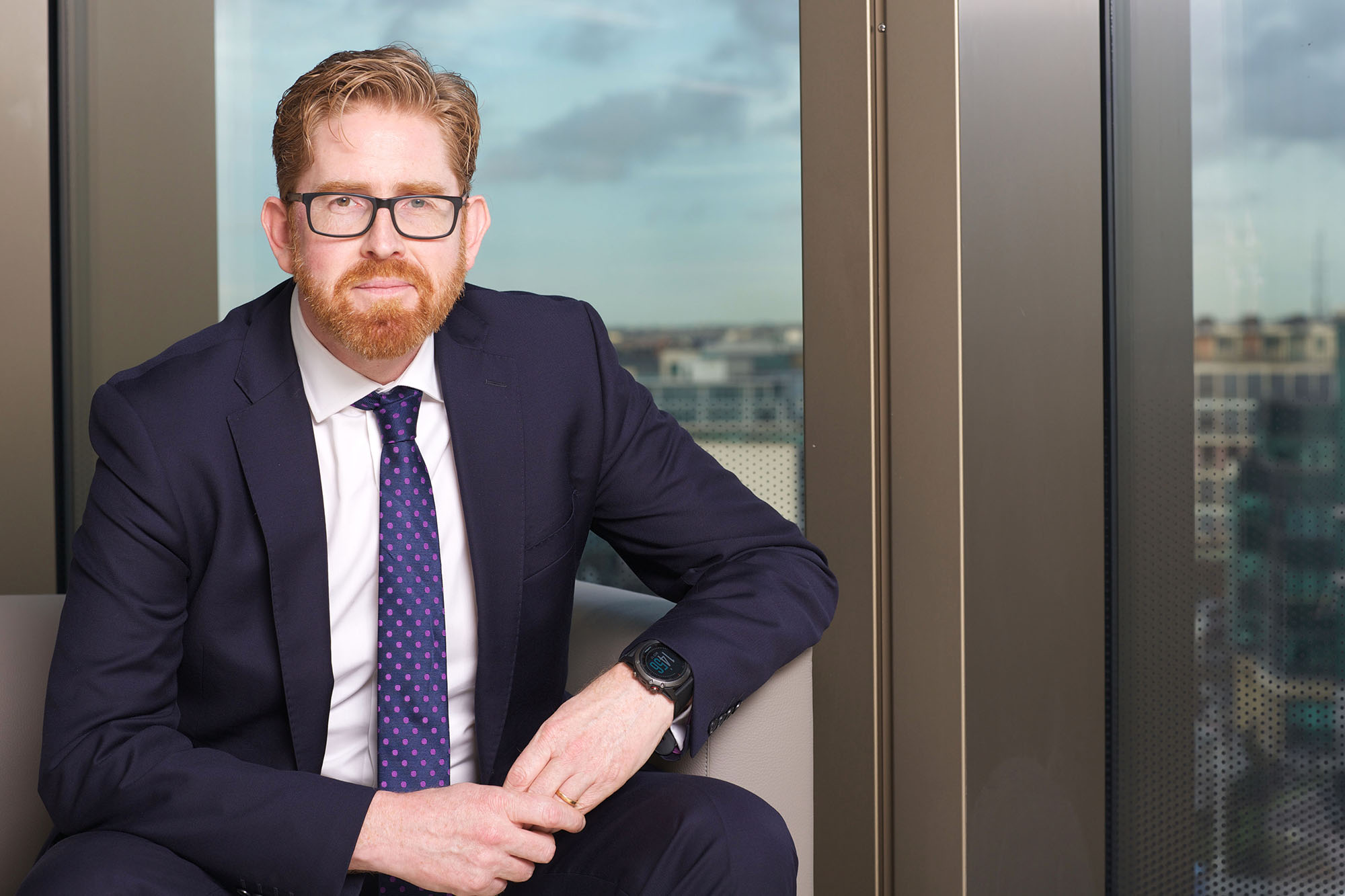 "We are very pleased with the process of getting the office so well established so quickly, and future prospects would certainly point to a continuation of this kind of growth into the future."
Having joined Grant Thornton in 2011 and based in Cork since 2013, Gerard specialises in business process outsourcing and compliance services to large corporate and international groups, allied to his extensive experience of finance operations and transition management in a complex finance function environment.
"While the opening of our Cork office was timely in terms of co-inciding with the economic turnaround, the growth at Grant Thornton is very much a result of us bringing a different service offering to organisations.
"We have teams dedicated to looking at financial shared services and their evolving needs in an environment that is changing all the time."
Dedicated to a unique offering of excellence & expertise
Launched in 2017, Grant Thornton's Centre of Excellence is dedicated to providing a framework for the delivery of global compliance and reporting services from across its offices in Ireland.
"We established the Centre of Excellence in response to business needs as organisations look to reduce risk across their compliance functions," Gerard explains.
Organisations with financial reporting obligations in multiple jurisdictions are availing of specialist international expertise delivered by Grant Thornton's Dublin and Cork based teams, in areas such as the preparation of bilingual local GAAP Financial Statements.
"We have always had the capacity to meet the needs of companies working across many markets, but bringing this expertise in-house simplifies the process and guarantees a high level of consistency for our clients who will benefit from an end-to-end solutions being delivered by our Cork and Dublin team.
"The Centre of Excellence is unique in the Irish market," he adds. "It offers the most comprehensive suite of compliance and reporting services to clients here, including statutory financial statement preparation, payroll, tax and centralised audit services."
Grant Thornton's team of multi-jurisdictional specialists includes accountants and industry experts experienced in the French, German, Japanese, Austrian, Spanish and Brazil markets, as well as the wider EMEA, APAC and LATAM regions.
With a team of over 40 internationally qualified experts and investment in its technology platforms, Grant Thornton's Centre of Excellence is ideally placed to meet the global needs of businesses operating from a central location, e.g. a US multinational in Ireland with EMEA/ APAC/ LATAM wide statutory reporting and compliance obligations.
Gerard is a Partner in the Financial Accounting and Advisory Services (FAAS) team at Grant Thornton, specialising in offering audit and assurance services to public companies, larger private companies and international group.
"I specialise in finance operations support for Global Business Services Centres and Financial Shared Services Centres, including all centralised functions and external financial reporting and tax compliance."
Having spent a number of years in multinational organisations leading change initiatives and building teams as Finance Director and Managing Director, he is a fluent Spanish speaker and has performed a number of those roles overseas in Brussels, Barcelona and Madrid.
Financial accounting & advisory services (FAAS)
Gerard outlines, "In Grant Thornton the teams are made up of a combination of professional services and industry trained personnel, focused on providing solutions for the financial shared services and global business services platforms of multinational and large corporate organisations.
"The four key areas of the Our Financial Accounting and Advisory Services (FAAS) service line are modelled around bespoke solutions for client needs."
Global Compliance and Reporting Solutions
"Our Global Compliance and Reporting Solutions service offering is tailored to meet all of our clients global statutory reporting requirements through a single point of contact. We utilise the most up to date technologies to ensure we deliver the highest quality of service in the most effective and efficient manner."
Accounting Advisory and Audit
"We work with companies to develop commercial and practical solutions that comply with financial reporting standards and legislation.
"The key elements of this area are complex accounting advice complying with all international accounting rules and global statutory audit.
"To address the challenges of corporations whilst meeting the expectations of stakeholders within the relevant regulatory environment we leverage and combine our accounting knowledge with technological experience to deliver sustainable financial reporting solutions."
Business Process Outsourcing (BPO)
"Our BPO model offers flexible and scalable solutions for full or part outsourcing of finance or payroll functions. We are very conscious of the challenge of balancing cost and quality requirements within complex external and internal control environments. We work with our clients to design bespoke solutions for each individual situation."
Effective Financial Reporting (EFR)
"Our FAAS department have a dedicated team that help finance functions maximise their potential and live up to continuously evolving expectations. We achieve meaningful benefits for our clients by helping get more from their centralised finance and payroll functions through process review and use of technology. Being partners with our clients in their strategic delivery and 'getting under the hood' has been key to our success to date."
Providing solutions to all business challenges
"We are committed to long term relationships, and clients choose us because the breadth of financial and business services they need is available, delivered innovatively and always to the highest standards," Gerard Walsh explains of the firm's high standards that has ensured its ongoing expansion.
In addition to audit and tax, Grant Thornton provides a wide range of services including tax planning, corporate finance, corporate recovery and insolvency, forensic and investigation services, business risk services and IT consultancy.
The firm comprises over 1350 people operating from offices in Dublin, Belfast, Cork, Galway, Kildare, Limerick and Longford.
As a member of Grant Thornton International, a $5.45bn global organisation of member firms with 53,000 people in over 130 countries, the firm has the scale to meet clients' changing needs, allied to the insight and agility that helps them to stay one step ahead.
"Whether a business has domestic or international aspirations, we bring you the local knowledge, national expertise and global presence to help you and your business succeed – wherever you're located."
Grant Thornton Ireland was the best performing office in the firm's international network in 2018.
New international expansion opportunities, a strong pipeline of projects for the Dublin compliance Centre of Excellence and growing client demand have contributed to the firm's strong performance.