Registration is now closed!
What is The Grant Thornton Irish Funds Sustainathon all about?
This initiative involves entrants from across The Irish Funds Industry working together to identify and propose solutions to the sustainability agenda. The proposed solutions could relate to product innovations, new platforms for engagement, corporate initiatives, use of technologies, or other ideas.
The aim of the initiative is to promote collaboration across the industry and to identify and implement solutions that will benefit the industry as well as society as a whole.
It is centred around the UN's 17 Sustainable Development Goals, and the impact the Funds Industry could make towards achieving these goals.
Participants will be asked to identify and assess achievable and impactful measures that the Funds Industry can implement, to help realise the objectives of these goals.
What is the 2020 focus?
In 2020, the focus will be on Goals 7 and 13: Affordable and Clean Energy, and Climate Action.
More info on the UN's Sustainable Development Goals
The 2030 Agenda for Sustainable Development, adopted by all United Nations Member States in 2015, provides a shared blueprint for peace and prosperity for people and the planet, now and into the future. At its heart are the 17 Sustainable Development Goals (SDGs), which are an urgent call for action by all countries - developed and developing - in a global partnership. They recognize that ending poverty and other deprivations must go hand-in-hand with strategies that improve health and education, reduce inequality, and spur economic growth – all while tackling climate change and working to preserve our oceans and forests.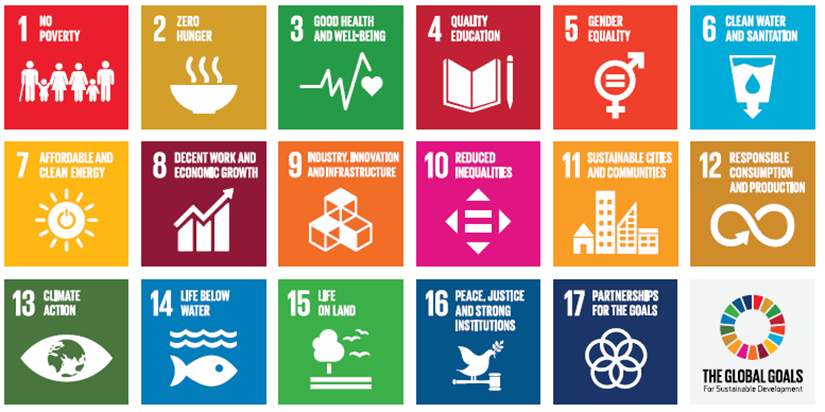 Who is the initiative open to?
Individuals at any level from Irish Funds member firms are invited to take part. Also, college students from any discipline (Environmental Science, Finance, Geography and Engineering etc.) are also encouraged to partake.
Why get involved?
There are benefits of participating for both companies and for individuals;
Potential to build your professional brand within the wider Funds Industry
Opportunity to learn from Industry experts
Get to know and share ideas with other professionals
For companies, it is an opportunity to participate in influencing the direction of the wider industry, to support a key CSR agenda, and for the potential to drive innovation.
What are the details?
You will be asked to select your preferred theme when registering.
Initiatives will be based around the following themes:
Policy – Initiatives requiring regulatory or policy changes in order to drive greener behaviors
Process – Improving how we do things so they are done in a manner more aligned to sustainability
Innovation – Introducing new methods, ideas, or products to improve sustainability
Technology – Investing in technology in order to enhance green credentials
Empowerment – Utilising the industry's scale and resources to drive positive change across Financial Services
No preference
Grant Thornton will support the winning initiative to bring it to implementation.This could take the form of providing technical resouces, seed capital or helping to write a strategy document.
Timeline
15 January - Information event – registrations open for four weeks
25 February - Challenge launch event
15 May - Submission deadline
29 May - Entries shortlisted
TBC - Dragon's Den
23 Oct - Irish Funds Annual Conference
Getting involved
Event on 25 February to kick off the challenge
Six weeks to work on your initiative
Teams will work with a mentor
Teams will be provided with an approach to enable them to validate their idea and to create a robust business case à centred around Design Thinking and Business Model Canvas
Submissions will be scored based on pre-defined criteria: ease of implementation, relevance to the industry, scalability, impact
Grant Thornton will support the winning initiative to bring it to implementation.