As organisations expand into new markets or undertake functional financial transformations, the challenges faced by their accounting and finance teams become more complex.
But therein lies an opportunity: to reconsider how you manage your organisation, source local expertise and deal with the increasingly complex regulatory environments.
The Financial Accounting and Advisory Services (FAAS) team at Grant Thornton is a multi-disciplinary team that designs and implements creative solutions to address these complexities.
We are passionate about delivering innovative solutions for efficiently managing and helping our clients deal with the complex regulatory environments often faced when they expand into new markets. Whatever issue you are facing in your shared service centres, the likelihood is that our FAAS team has a solution that will provide support and remove the pain.
Partner
Fergus Condon
Financial Accounting and Advisory Services
Find out more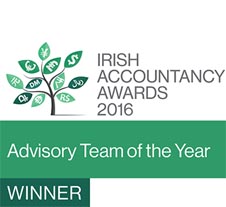 Services offered include:
Our Centre of Excellence (CoE) offers a unique framework for delivering an entire suite of global compliance and reporting. We are the only professional service provider to centralise all your compliance needs in one location. Our experienced team delivers all services through a single point of contact, regardless of scale or international jurisdiction.
Multi-national accounting - Our deep understanding of GAAP can help your organisation to convert from one GAAP to another and to account for business transactions such as acquisitions and divestments, tax products and complex financing structures. We'll demystify complex accounting rules and will bridge the gap between accounting standards and commercial reality.
Optimised people, process and technology - Reviews of clients' finance functions to create efficiencies in processes and, when additional capacity is required, to provide interim staffing solutions.
Why choose Grant Thornton?
improved productivity – quicker project completion through on-demand capacity;
improves capacity – we mirror your internal structures so that your contact is every bit as knowledgeable as you about your finance, compliance and reporting requirements;
risk mitigation – applying international accountancy standards can be an issue. Our experts deal with these so you don't have to;
cost transformation – changes from capex to opex and utility billing (providing a cashflow advantage); and
data privacy and control – having one point of contact makes it harder for documents to go missing and easier for items to be tracked.
Our U.S. Irish Business Group in New York and San Francisco ensure both sides of the Atlantic have real time access to senior people
See all our Financial Accounting and Advisory Services publications