FS Business Risk Services
Recent high profile control failures and increased regulatory demands require organisations to gain independent and objective assurance over the effectiveness of internal controls and risk mitigation.
Within financial services firms specifically, these pressures are amplified through:
changing regulatory agendas and rapidly emerging business risks;
difficulties in attracting and retaining deep knowledge and specialist skills and the increase in recruitment costs this brings;
ensuring audit plans continuously align themselves to the ever-changing business risk profile;
demands to improve insight and efficiency by leveraging technological advances; and
pressure to constantly prove the value of Internal Audit in times of cost reduction.
Internal audit functions are therefore required to employ a skilled, scalable pool of resource, ready and flexible to meet this plethora of challenges. As a result, firms must have access to a diverse range of skillsets capable of providing independent assurance across numerous subject matters, including: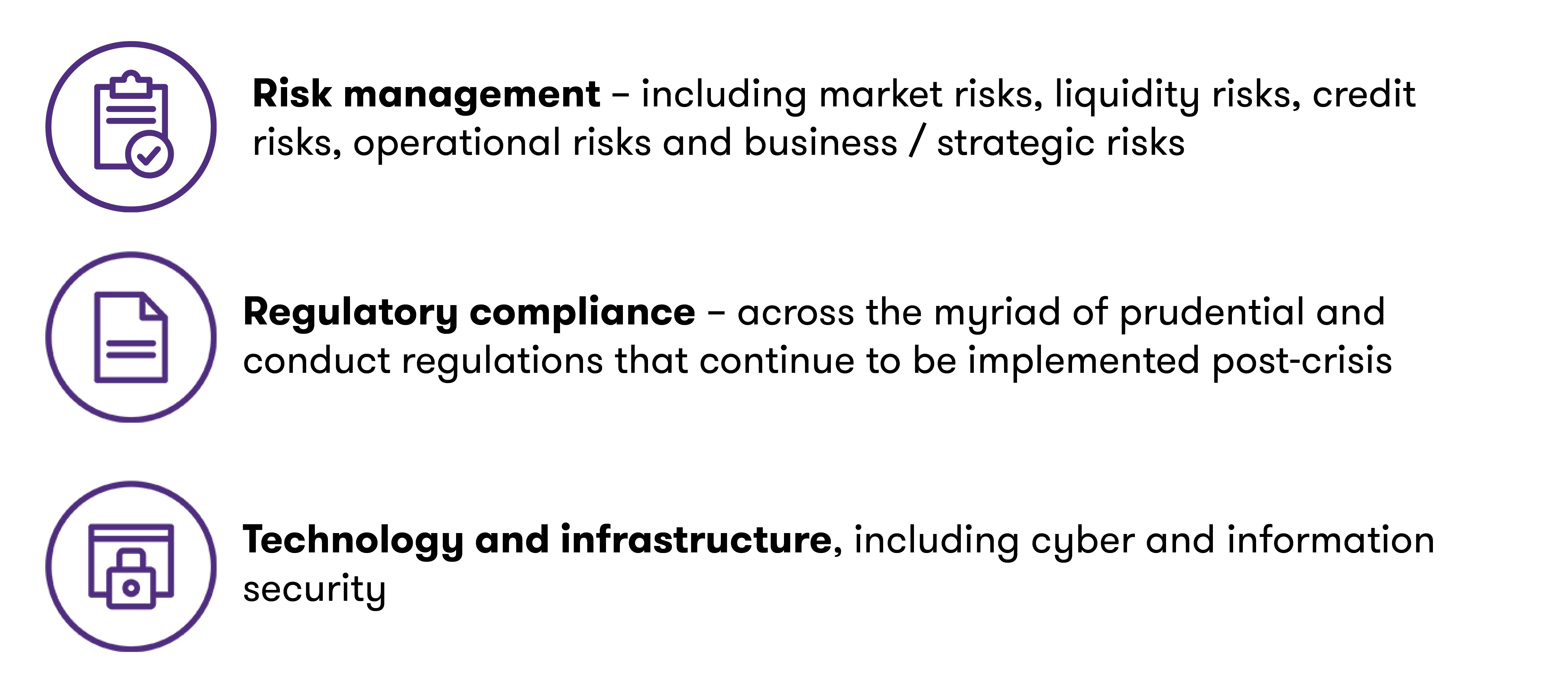 However, building and supporting a specialist in-house team capable of delivering the level of assurance and insight required may not be feasible or cost effective for many organisations.
Our Services
Outsourced internal audit - providing a comprehensive and best in class internal audit function
Co-source internal audit - supporting existing teams with the provision of subject matter experts
External Quality Assessments
One-off, independent assurance reviews including Board Effectiveness assessments
Quality assurance
Bespoke training and advice
Why Grant Thornton
We can support your internal audit function through the provision of tailored, flexible and cost-effective solutions that provide access to industry best-practice methodology, value-add insights and subject matter experts.
Our co-source or fully outsource solutions help clients define their approach to auditing new areas such as transformation, major change programmes and culture, whilst continuing to deliver assurance against the key risks impacting their business. We provide access to senior and experienced internal auditors, covering all aspects of an internal audit function, including:
Internal audit specialists, including current and former PCF-13's / Heads of Internal Audit
Sector internal audit specialists from banking, securities, insurance, asset management and payments
Risk, regulatory and compliance specialists, including PCF-12 / PCF-15's / Heads of Compliance, and PCF-14's / Heads of Risk
IT specialists, including cyber and information security specialists