The reach, scale and complexity of the Global Asset Management industry is constantly evolving as regulatory, investor and commercial influences develop. Matters such as SOCs, Cyber, AML, Financial and Regulatory reporting, hard to value assets and CP86 alongside fee compression and fiercer competition are occupying more and more executive and management time. To add, the increasing interconnectivity of the various financial centres mean that local opportunities, decisions and actions have likely global implications.
The senior leadership team at Grant Thornton continues to invest, to tackle systemic and day-to-day commercial matters in the Asset Management and Investment Funds industry. Including: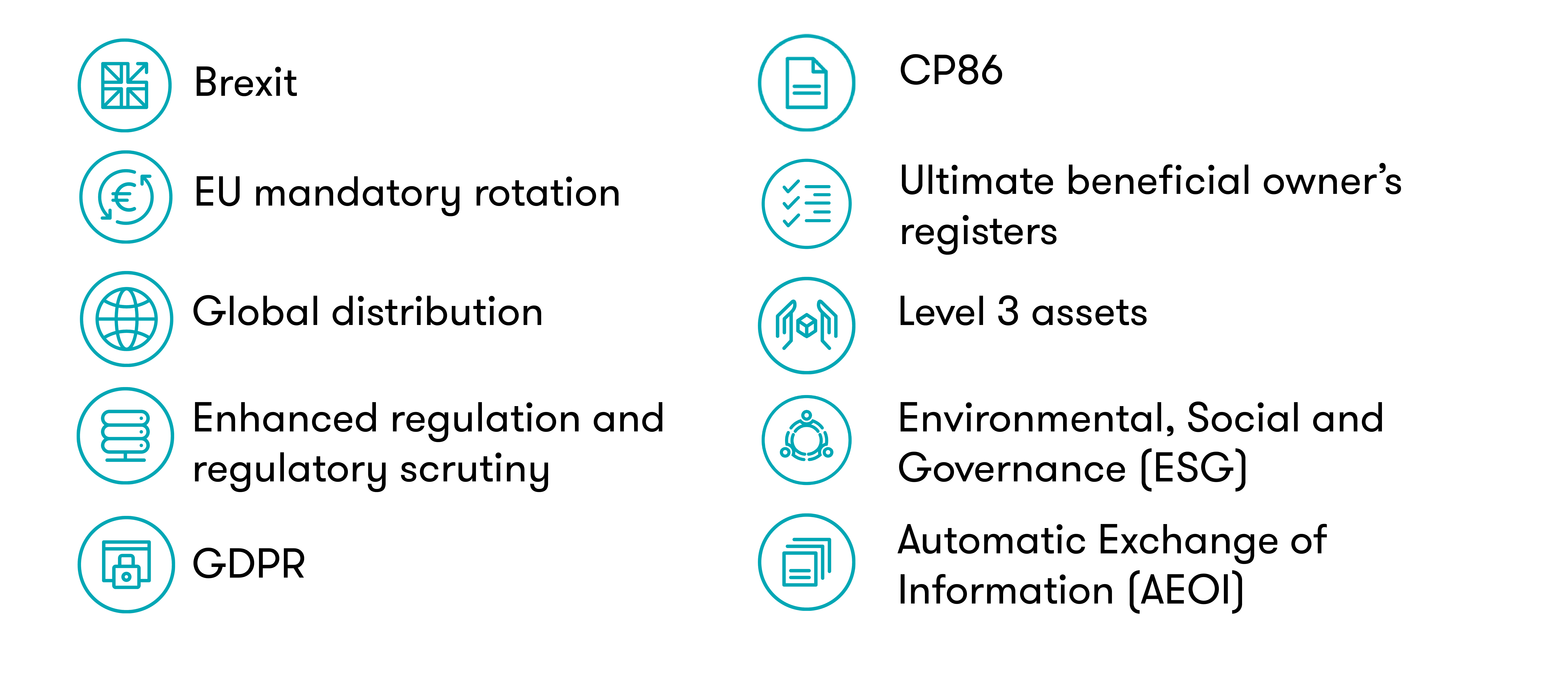 We have a major presence in the world's leading funds management, operations, distribution and servicing centres. Supporting asset management clients in their domestic and global businesses throughout the world. Our clients range from large scale institutions with a global presence and brand to boutique firms focusing on their core competencies.
We service leading administrators and custodians, platform providers, proprietary managers, fund regulators, central securities depositories and asset management technology firms. Our clients include PERE, VC, Infrastructure, Alternative, ETF, Listed Equity, Credit and Direct Lending managers distributing to institutional and retail investors worldwide.
Our Services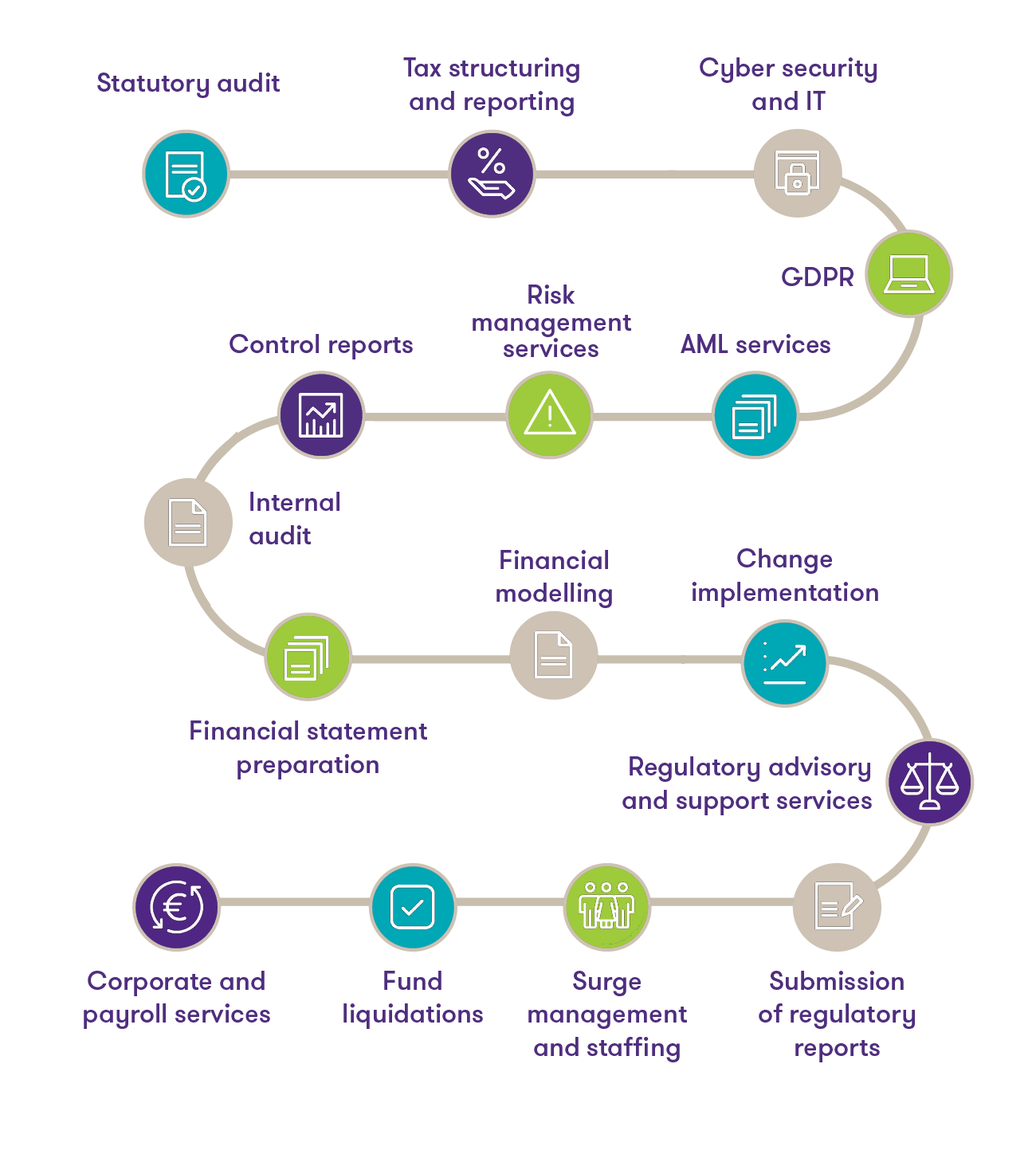 Why Grant Thornton?
Our Asset Management Advisory team are focused on how to work with our clients in the context of our the industry's rapidly shifting commercial and regulatory environment where challenges, opportunities and change are constants. Our horizontal approach allows our experts to work collaboratively with our clients as opposed to the traditional vertical approach, resulting in faster engagement, mobilisation, and execution with better outcomes.
If you are part of our complex global industry, with numerous reporting responsibilities, ah-hoc projects, information requests, regulation and compliance, and abundant opportunities, please contact our dedicated team for your tailored solution.
Subscribe to our mailing list
Update your subscriptions for Grant Thornton publications and events.