Your business might be just starting to engage in this sector, embarking on a strategy of change to respond to new market dynamics, looking to raise finance to grow or deliver projects.
Wherever you are on your business journey, we can help you. You'll find we understand your challenges and can help deliver your strategies. In fact, you'll soon come to see us as part of your team, consulting, advising, bringing stakeholders together and providing new perspectives.
You can access our experts in everything from corporate finance to business consulting, market assessment and structuring. And, thanks to our strong intermediary network, we can introduce you to solutions from the wider world of energy and cleantech.
Our Services
Debt and Equity raising
Transaction Advisory Services (Buy – Side and Sell Side)
Commercial advice regarding PPA and contract procurement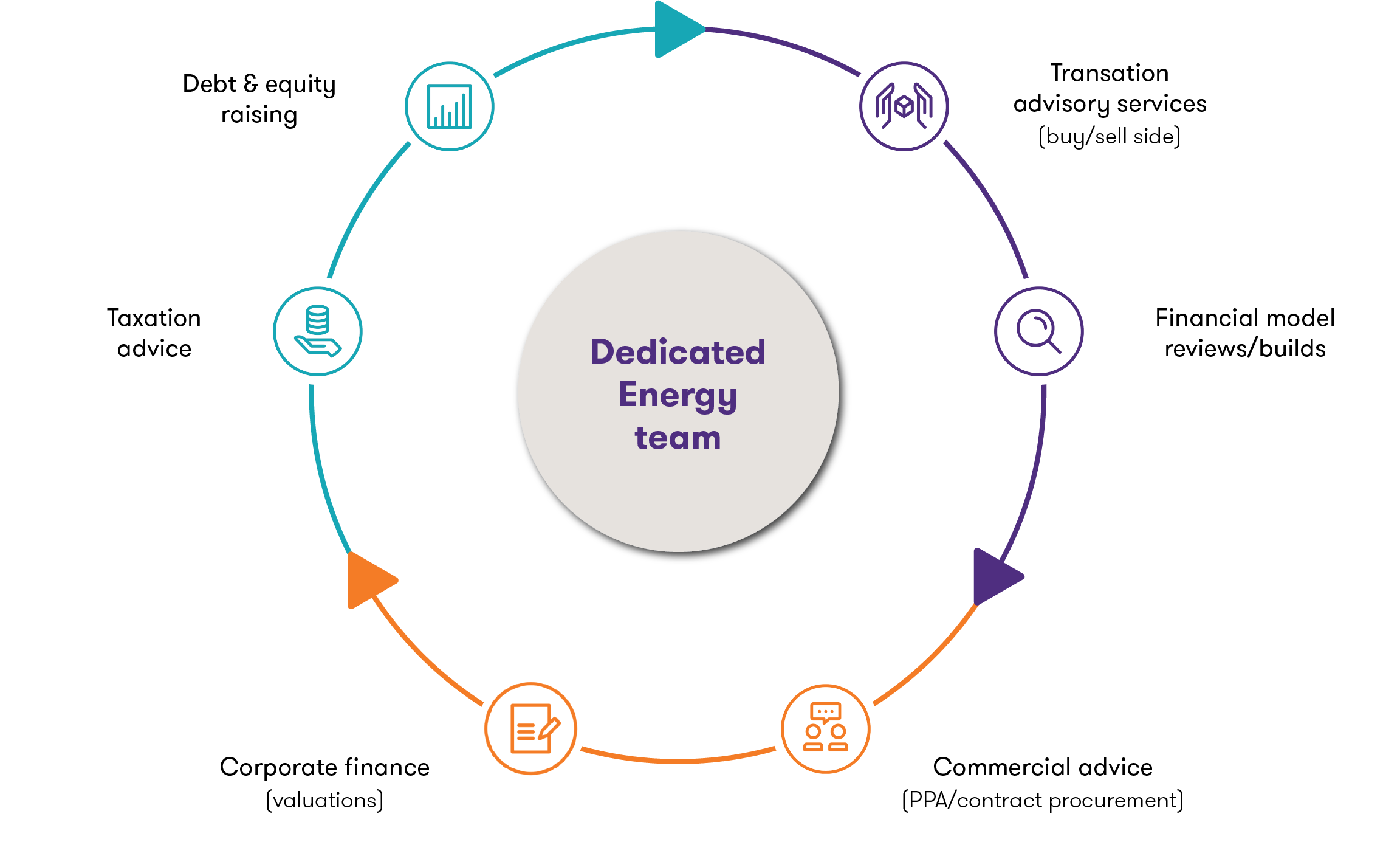 Why Grant Thornton?
Our dedicated Energy team have the expertise to provide unique insight and advice to developers, lenders and those wishing to transact in the Irish renewables market.
Subscribe to our mailing list
Update your subscriptions for Grant Thornton publications and events.