What's Open Finance?
Having been built on the concept that data provided by customers should be controlled by the customers, Open Banking soon triggered the influx of Open Finance. Now the landscape is evolving, as Open Finance paves the way for the next generation of financial products and services. It fosters services that help both customers and businesses better manage their data and their finances. Unlike Open Banking, which is mostly centred around Banking and Payment organisations, Open Finance has a wider reach and includes Insurance, Asset Management, Funds and other Adjacent Industries (Telcos, Utilities, Retail, Travel …). As a result, this will not only grant customers the ability to enable access to their account data to Financial Services Providers (FSPs), but also to grant access to this information to other institutions seeking to deliver more contextual products, services and value.
Grant Thornton Programmes
Grant Thornton Open Finance Hub's goal is to enable Financial Services Providers (FSPs) to innovate and test solutions to business problems in a safe and secure environment at reasonable costs. Working with the Grant Thornton Hub, Partners can reduce the time and risk in bringing innovative products to market by leveraging our insights, network and multi-disciplinary team.
We leverage an extensive international network of innovative new market entrants to build relationships of common interest and goals with established FSPs to strengthen their business model, relationships with customers and to create efficiencies. This objective is achieved and delivered through the following 3 Programmes: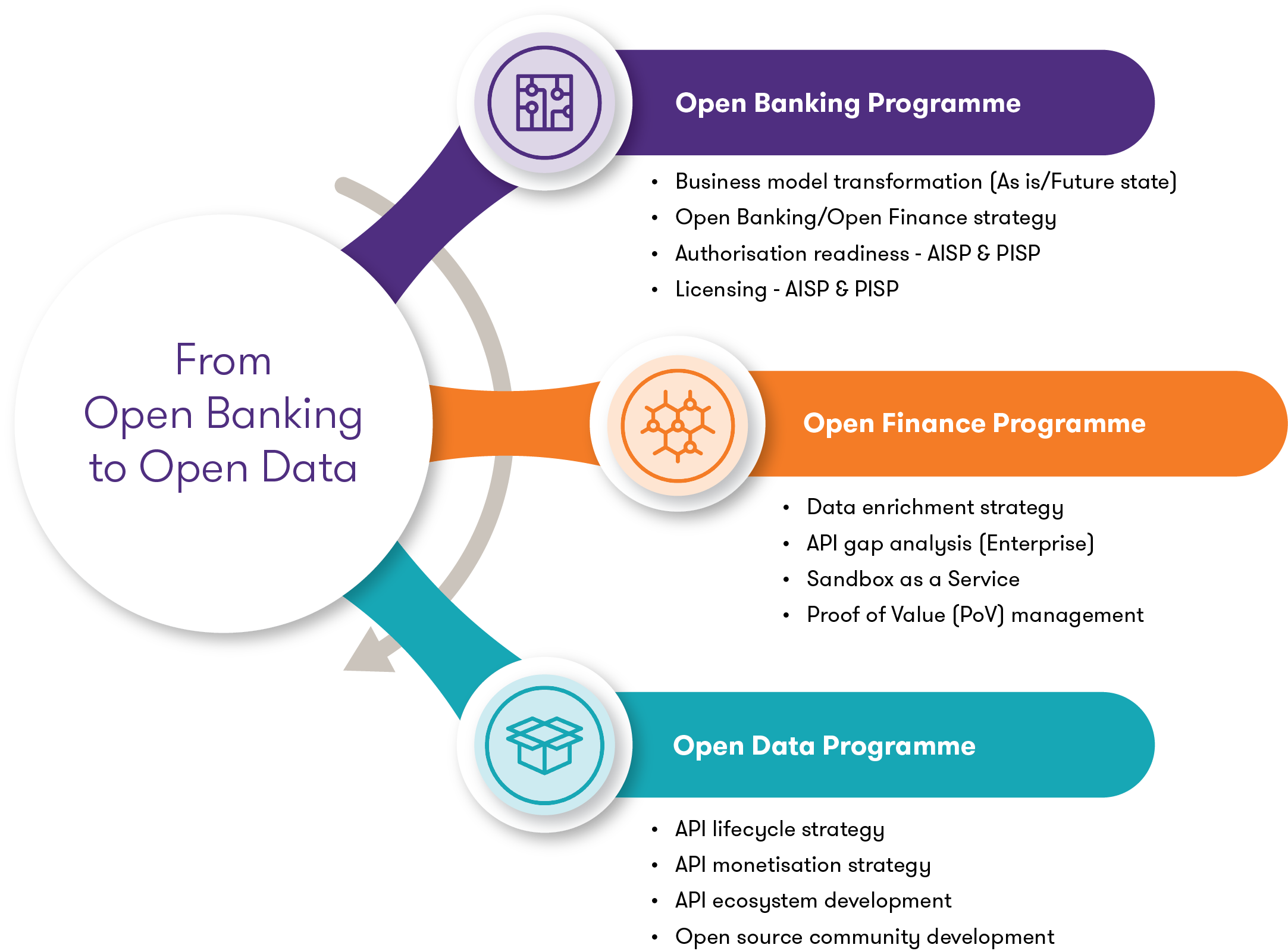 Open Banking demonstrates just how efficient technology can make managing money. Mandated by the revised Payment Services Directive (PSD2), it has enabled third parties across Europe to access payment account information and make payments on the customer's behalf for the first time.
According to the FCA:"[Open Finance is an] opportunity to build on the conceptual framework of Open Banking and allow consumers and SMEs to access and share their data with third party providers who can then use that data to develop innovative products and services which meet their needs today and in the future."

The Financial Services industry often finds the process of bringing new products and services to market capital intensive, resource intensive and time consuming. Leveraging Grant Thornton's Sandbox service under the Open Finance Hub, Partners can benefit from innovating in a safe and secure environment, allowing them to reduce time, risk and costs whilst bringing innovative products and business models to market.
Grant Thornton Client Enablement

Open Finance Hub Perks