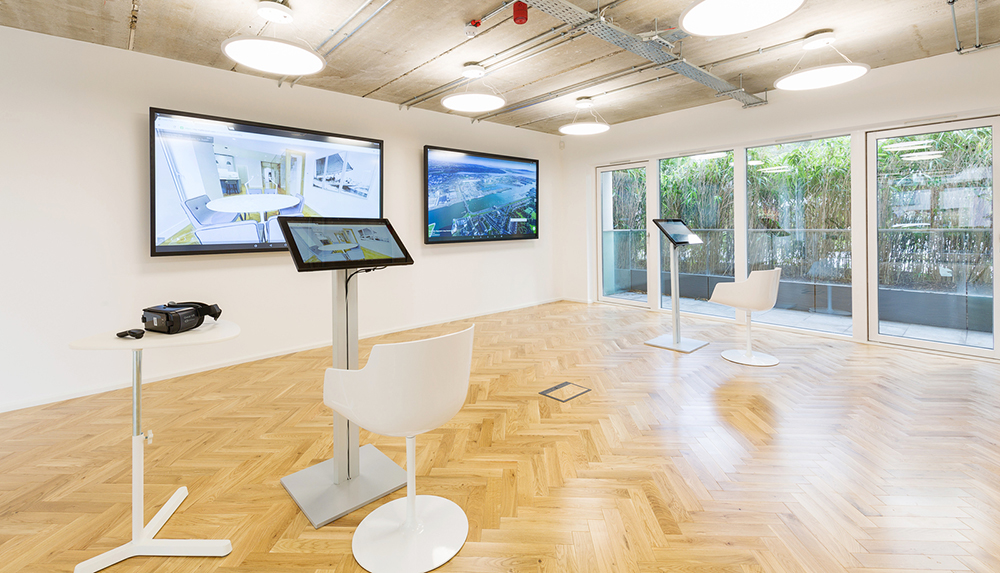 Following more than a few false dawns it finally appears that virtual reality (VR) technology is beginning to come into its own. Having signally failed to live up to expectation for many years the technology is now increasingly being used across a range of industry sectors including retail, education, life sciences, construction, hospitality and real estate.
These sectors are utilising the technology's capabilities to enhance customer experiences, demonstrate product prototypes, ensure new buildings are constructed according to plans, bring education and training courses to life, and add a new dimension to advertising and promotional campaigns.
Part of the problem up until now was expense. For example, when Sony introduced the technology for its PlayStation gaming platform the headsets cost as much if not more than the games console. The gamers' ardour was further cooled by the fact that the VR games made available were merely rehashes of existing games and therefore didn't take much advantage of the potential of the new technology.
However, with the price of both the content creation and viewing technology falling rapidly it seems that VR is now about to realise its potential. That's certainly the belief of Dublin real estate agent Owen Reilly who launched their virtual reality property marketing suite in the heart of Dublin's Docklands earlier this year.
"I think it's changing now", says Reilly. I can see other industries like autos and hotels moving into it and it is already becoming quite well established in the real estate sector. The cost of the technology is coming down rapidly and our children are growing up with it. "VR is now becoming well established in real estate and will increasingly be used by other industries for marketing and other purposes."
Visitors to the Owen Reilly Real Estate marketing suite can experience a fully immersive tour of properties which they have never physically visited and don't yet exist. The advantages are clear to see. The prohibitive costs of building and fitting out a special show apartment are avoided while prospective buyers can get the full experience of walking through the property and even the views from its windows well in advance of construction even starting on site.
The virtual walk-throughs of properties proved so popular with clients and potential purchasers that the firm invested in the technology to create the tours in-house. "We purchased a 3D camera and invested in the software to allow us create the tours ourselves", says Reilly. "We are now offering virtual reality tours of all properties and people can view them anywhere on any device. They can choose to view them as an immersive experience using a headset or as a 3D tour on screen. Also, all the main property portals support VR tours now so people can find them very easily."
The technology also allows users to see a 3D "doll's house" view of a property which allows them to see the rooms as they would look from an external perspective and in relation to each other.
The innovation has been highly successful. "It has been very effective for us", Reilly notes. "We find that the VR tours can encourage someone to come and see a property if standard photographs are not sufficiently engaging.
It can also facilitate sales without the buyer ever having visited the property as happened as recently as last December. "We sold a penthouse apartment on Hanover Quay for €1.5 million to a buyer in New Zealand", he recalls. "The buyer never visited Ireland during the sale process.
That brings him to what he describes as another great advantage of VR. "It saves time", he says. "If someone wants to view a property on a Saturday morning you can get them to view the VR tour first to make sure they are genuinely interested. The biggest inefficiency in our business is having people arrive at a viewing and saying within 30 seconds that it's not the property for them because they didn't realise that the rooms were the wrong size or something. There really is no place to hide with a VR tour – people see everything and know if it's a property for them or not.
"It definitely gives us a competitive advantage", Reilly adds. "It encourages more viewings by people who are definitely interested in the property. It allows people to take virtual tours of properties off plan and it gives us a global reach – people from any country in the world can view a property without having to come to Ireland to do it."
With prices falling as fast as the technology is improving it looks like VR is about to move out of the gaming arcade and take its place in the mainstream. The possibilities are now only limited by the imagination.