Ireland and indeed the world generally is at a critical point when it comes to the deployment of clean technology and renewable energy.
In its 2019 Climate Action Plan, the Government committed to achieving a 30% reduction in greenhouse gas emissions by 2030, relative to 2005 levels with a view to achieving a net zero target in this regard by 2050. With such ambitious targets comes added challenges and complexity with electricity price volatility, the planning environment and the transition from a stable, feed-in-tariff based support scheme to the competitive auction process that is the Renewable Energy Support scheme, all adding layers of uncertainty to developers, lenders and deployers of private capital alike.
Our Services
Debt and Equity raising
Transaction Advisory Services (Buy – Side and Sell Side)
Commercial advice regarding PPA and contract procurement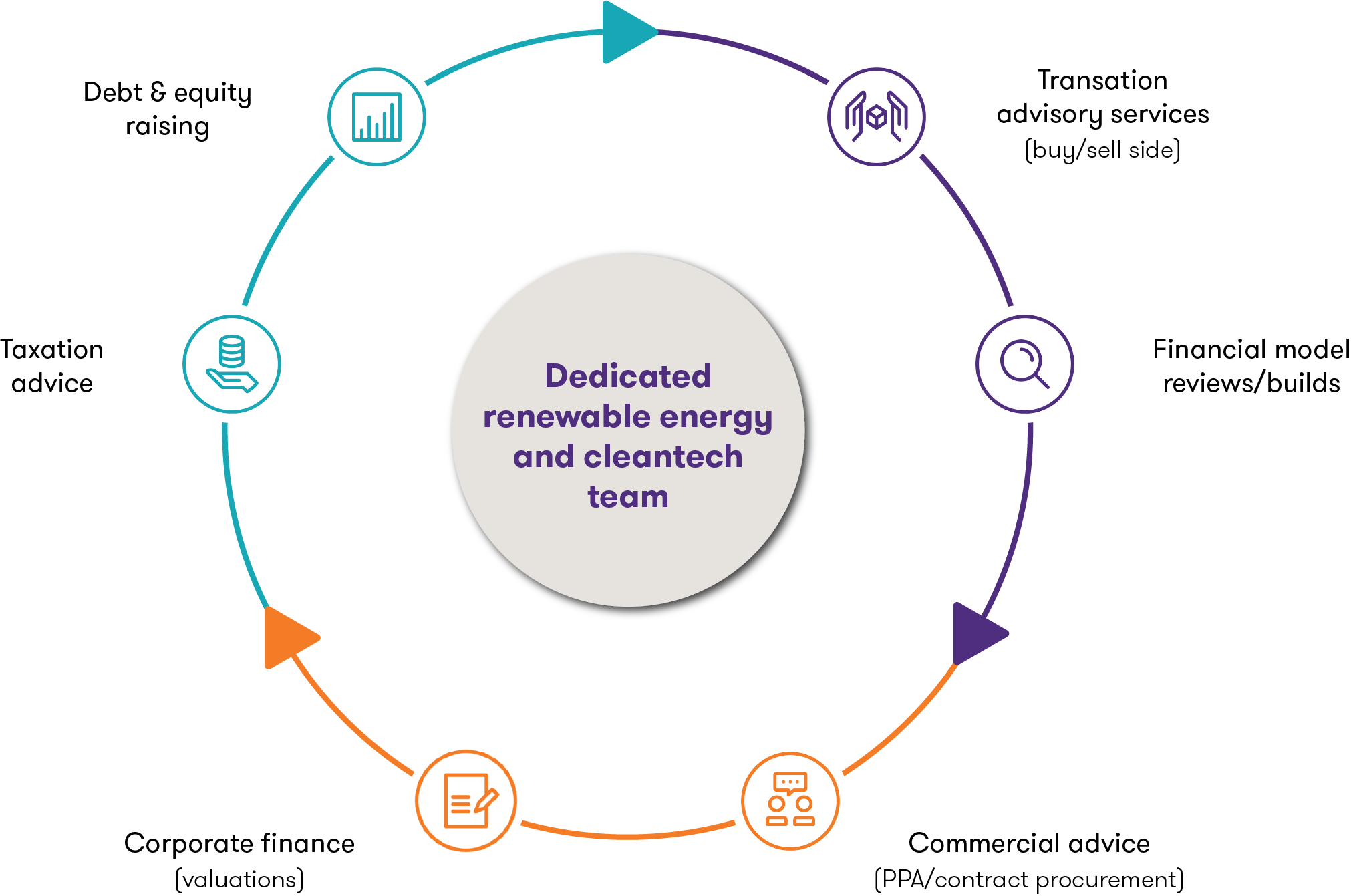 Why Grant Thornton?
With over 20 years' experience in the Irish renewable energy market and with experience advising on over 60 projects involving over €900m in both finance raised and capital deployed, our dedicated Energy & Cleantech team have the expertise to provide unique insight and advice to developers, lenders and those wishing to transact in the Irish renewables market
To learn more about our Energy and Cleantech services please contact Peter McArdle, Head of Energy and Cleantech.