Since 2008, Grant Thornton have supported the Trinity Access Programme.
The Trinity Access Programme (TAP) Foundation Course aims to support students to develop their personal, social and academic skills to enable them to progress onto and study a degree in Trinity. TAP aims to increase participation in education by students from non-traditional backgrounds.
The work of TAP is aligned with national and international policy on social inclusion and widening participation in higher education.
Grant Thornton have supported this programme by targeting educational disadvantage, supporting students in realising their potential for academic growth, and as future professionals, raising their aspirations to see new career pathways.
Up to date over 250 students have participated in TAP and each year around 40 staff engage in mentoring students.
As a result of taking part in the programme, students gain exposure to the professional environment, develop career skills and increase their career readiness. It is the combination of mentoring, time spent in the Grant Thornton offices and Academy, and the workshops that combine to give the students' self-belief and agency around progression in education and in planning for their careers.
We have also been involved with the LIT Access Programme – which involves sponsorship of student in Limerick IT.
This year we took part in the Millionaire in Training programme, which involves taking in a number of Transition Year students to give them an insight into a career as a professional accountant.
Our tax team have given Career in Tax talks to secondary level students to prepare and advise them about a career in tax.
We have been involved with Crooked House Youth Theatre – They gave support regarding grant applications and promotion of events.
Madeline Kruger made a presentation to NUIG Youth Academy Law class in Careers in Finance. It was a very insightful presentation and the class truly enjoyed it and few goodies from Grant Thornton. This presentation by a member of GT staff in Galway in 2018 was another innovative CSR activity focusing on Education by working with the local University to help students to raise their potentials.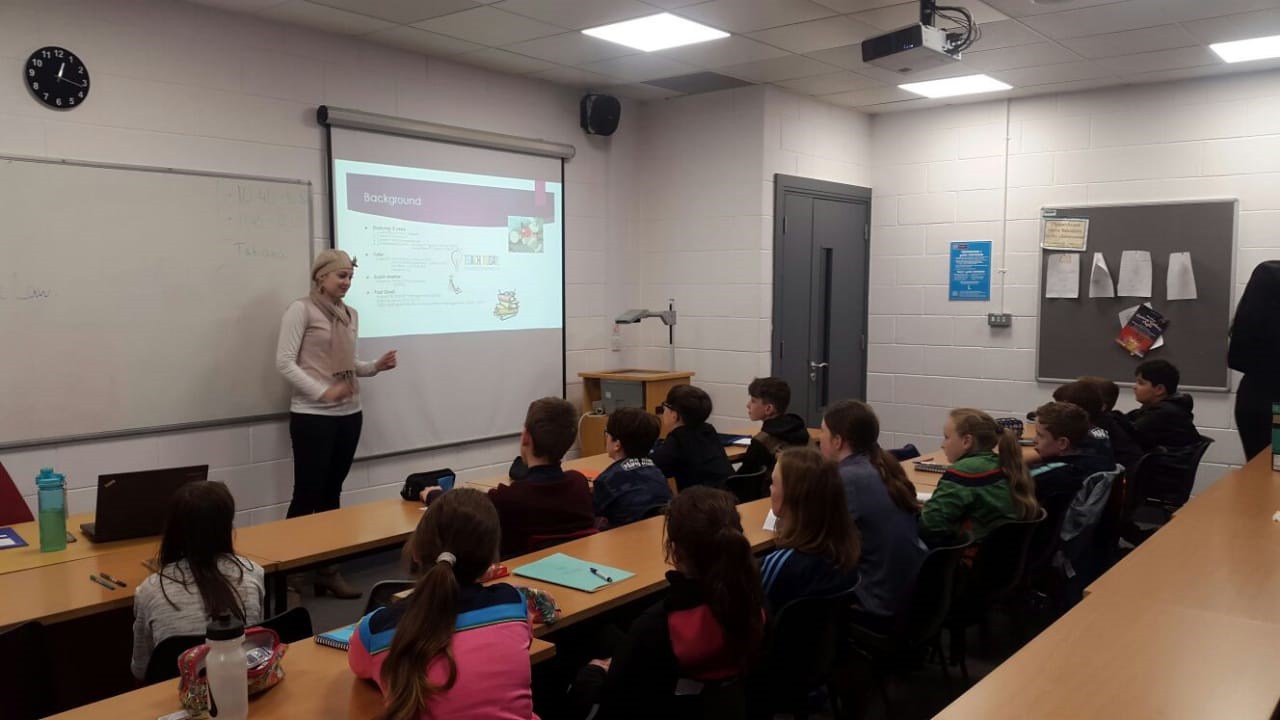 Grant Thornton has launched a partnership with NUIG and the PEM Access Programme for 2018/2019.
The PEM programme was successfully launched in mid-November where 15 staff in the Galway office volunteered to be mentors for the PEM Access programme. The Grant Thornton mentors met with their mentees during the launch.